We're always searching for fun and easy DIY (do-it-yourself) projects for you and your furry friends.
Here's a fantastic article from The Owner-Builder Network that we came across showing you how to quickly and easily take those empty plastic bottles you probably have lying around in your kitchen and making your very own plastic bottle pet feeder out of them!
Another awesome DIY project idea that's fun, easy and eco-friendly as well! Always love DIY projects that are 'green' and good for our environment 🙂
Check it out!
How many plastic bottles do you put out every week? It would probably scare you half to death if you actually counted them… milk, juice, sauces and syrups. We're always on the lookout for ways to up-cycle them. If you have pets, then this project is for you! Just choose your bottles to suit your pets!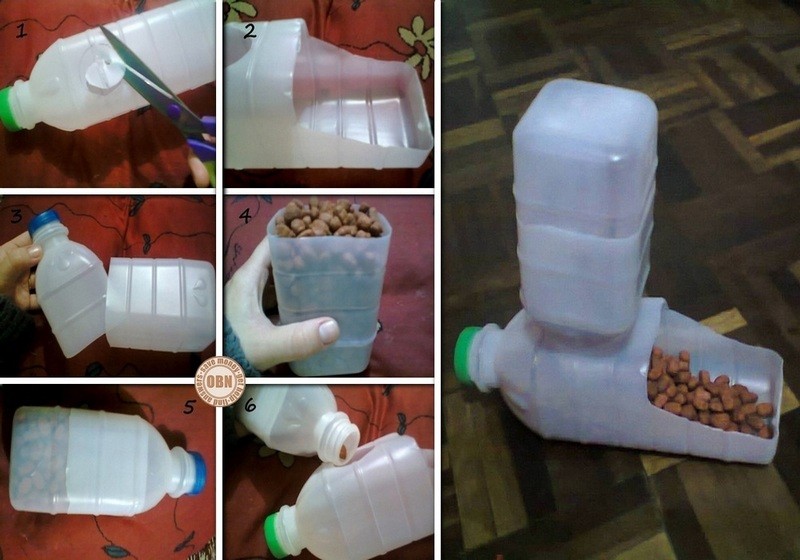 Visit the original article on The Owner-Builder Network website to view the rest of the article where you can find images that will show you the exact step-by-step instructions to build this pet feeder out of good old empty plastic bottles!
Source: The Owner-Builder Network