Dennis Moses, a surgical assistant at BARCS Animal Shelter in Baltimore, Maryland, is one of the most insightful vets we have ever seen.
Despite his busy schedule, Dennis makes sure that every dog under his care feels safe and comfortable.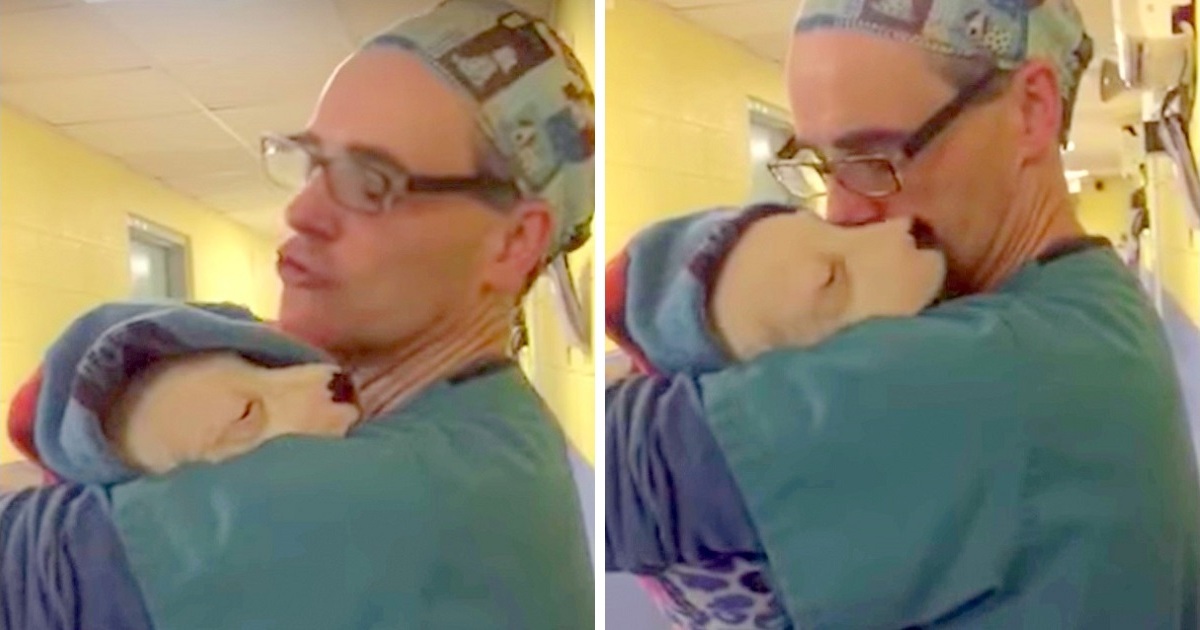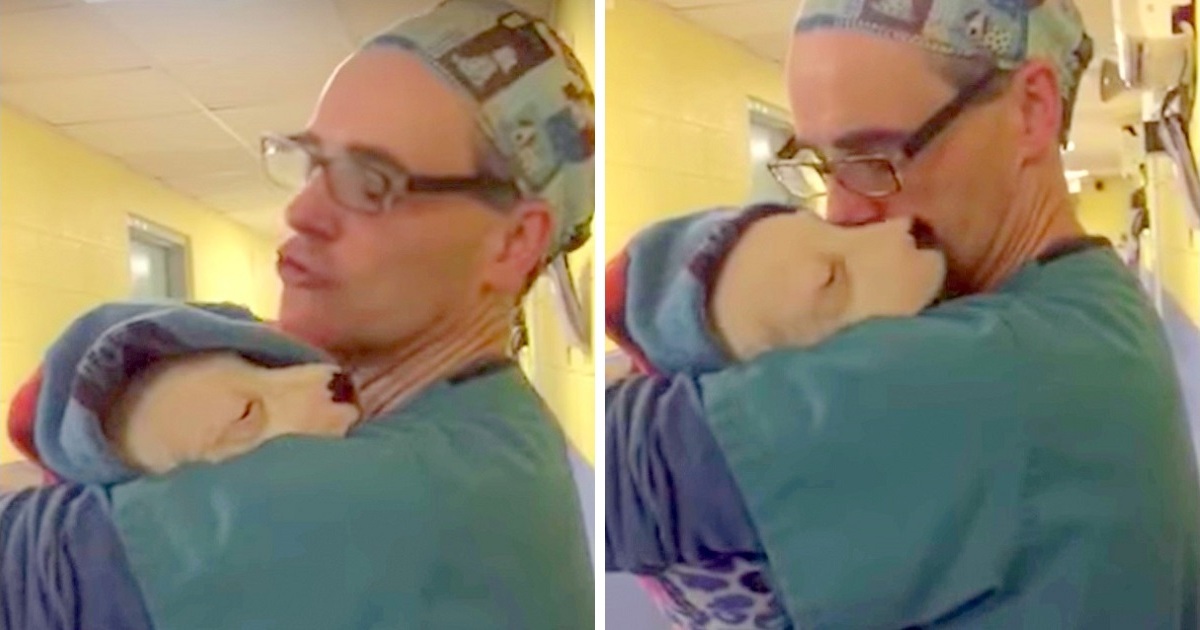 Source: Inside Edition/YouTube
In this video, we see Dennis cradling Meesha, a Pit Bull stray who was recently taken in by a shelter. Meesha is at the hospital to get spayed.
But post-anesthesia drowsiness, coupled with the unfamiliar room filled with masked men holding pointy instruments, has made Meesha panic.
In her delirious state, Meesha starts whimpering in fear. Dennis comforts the scared pup by holding her close and singing a soothing lullaby to her.
As he kisses her and whispers the melody in her ears, Meesha easily calms down and rests her head on his shoulders! How sweet!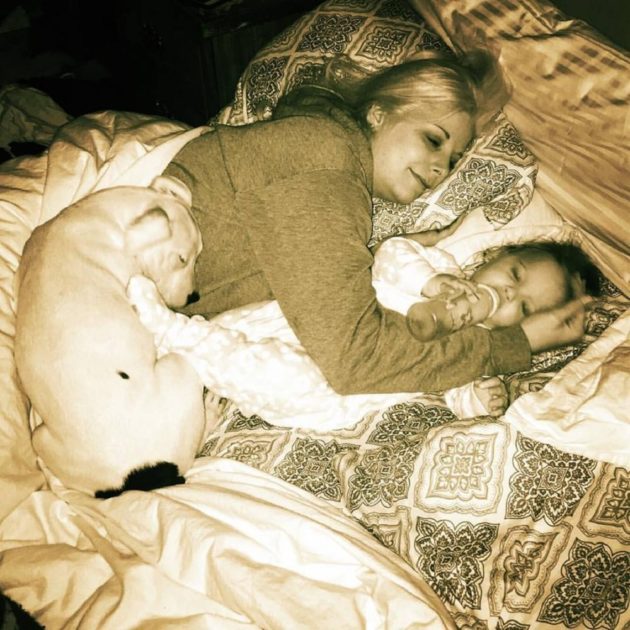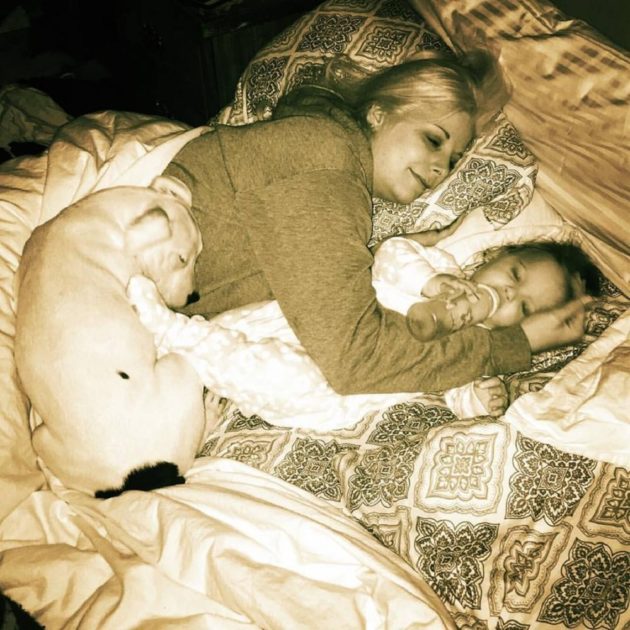 Source: BARCS Animal Shelter/Facebook
However, this was the last of Meesha's worries as she soon got adopted into a loving family. Now called Maddie, she loves sleeping like a cuddled-up baby with her mom.
What a cutie! Raise the volume as you watch this comforting video of Dennis pacifying Maddie with his touching song!
Click the video below to watch the adorable Maddie find solace in Dennis's sweet lullaby!
Please 'SHARE' to pass on this story to a friend or family member