Gabe Castellanos was out celebrating his 38thbirthday on a pier in New York City with friends when he spotted a dog struggling to stay afloat in the East River.
Without hesitation, he immediately stripped down, left his birthday party, and jumped into the water to rescue the scared pup.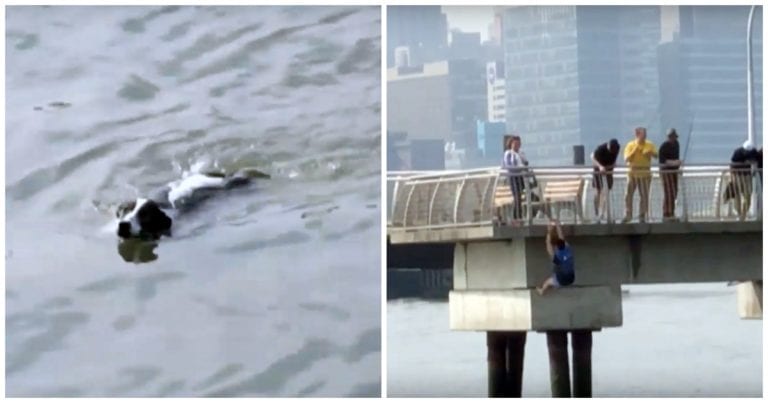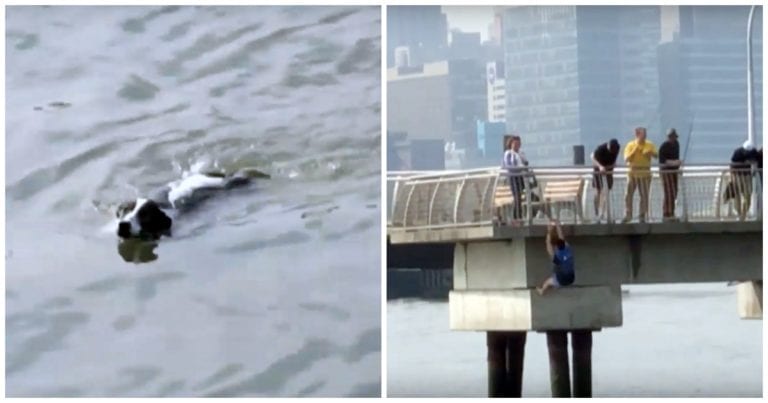 Source: Inside Edition/YouTube
The dog, whose name is Harper, bit him on the hand and face since she was so frightened, but Castellanos didn't let that slow him down. With blood dripping down his face, he kept his grip on the exhausted pup as he swam with her to shore.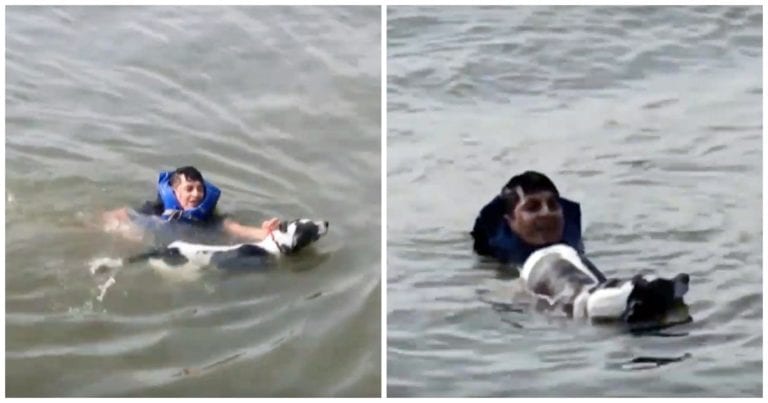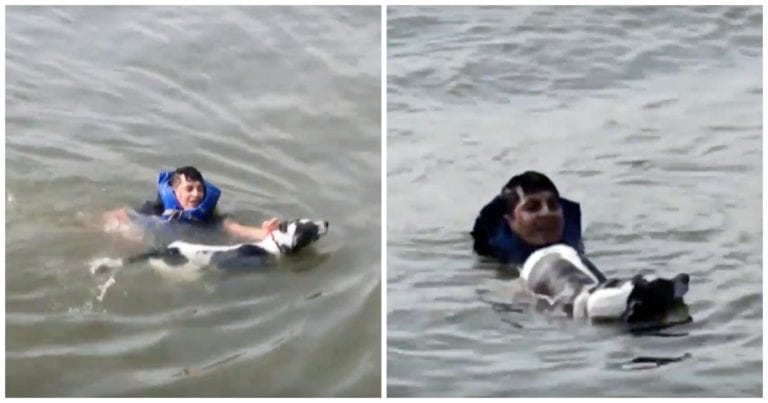 Source: Inside Edition/YouTube
Bystanders watching from the pier were in tears as they watched the rescue unfold.
Once Castellanos and Harper got to the rocks, people helped lift them out of the water as a crowd of people cheered. Castellanos says he called upon ocean survival skills he learned in college to complete this rescue.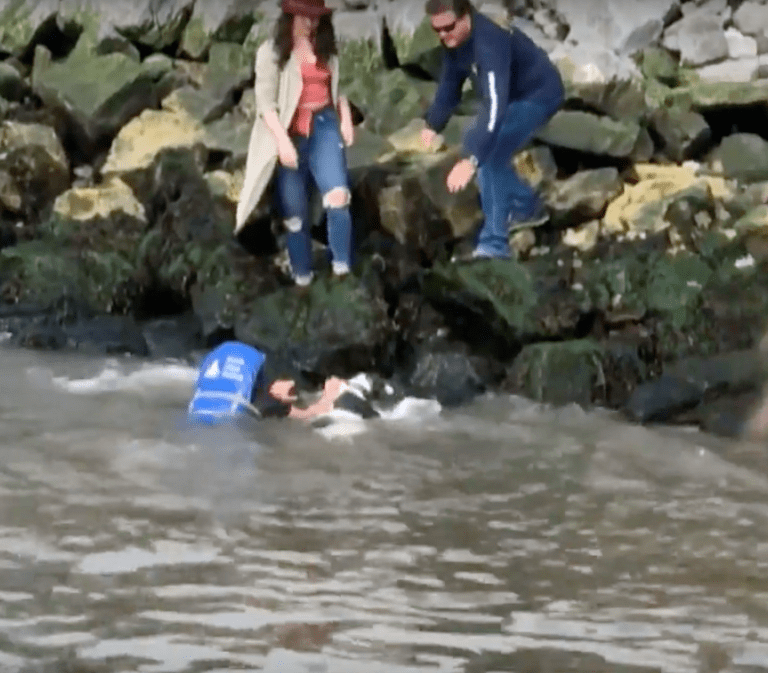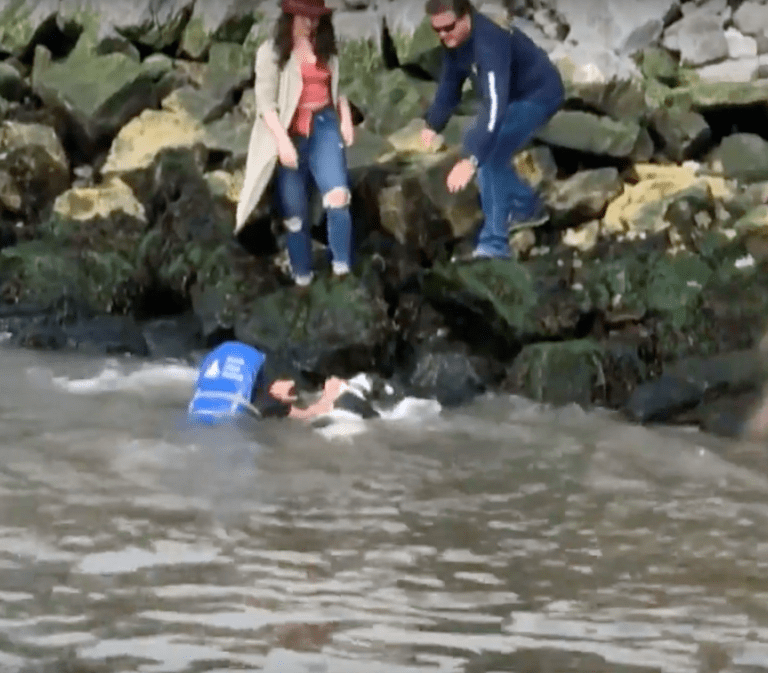 Source: Inside Edition/YouTube
It's safe to say that Castellanos is very selfless, leaving his own birthday party to save a pup in need.
As for Harper, thankfully she is okay and left the water with just a few minor injuries. She currently wears booties on all four feet until her injuries heal.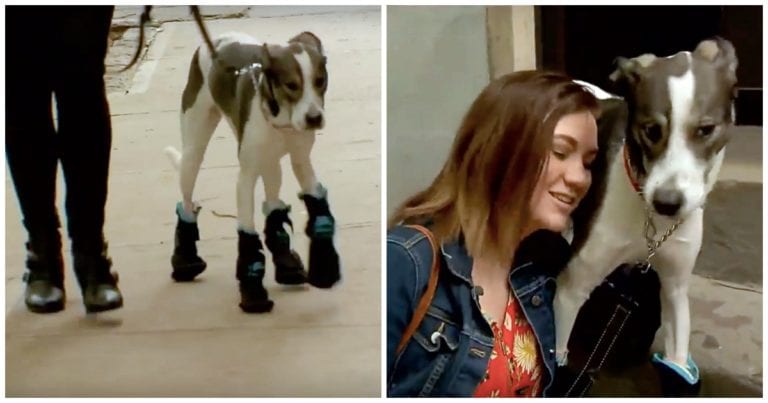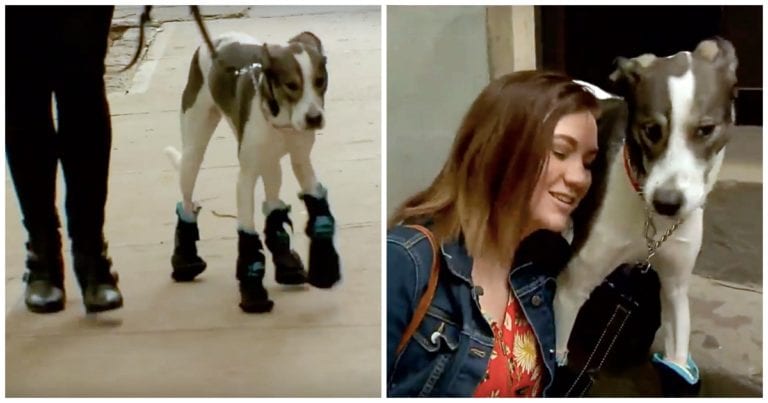 Source: Inside Edition/YouTube
Her owner, Erin O'Donnell, says that Harper somehow ended up in the river after she escaped from a dog-walker who was hit by a car. She is extremely grateful for Castellanos' heroic efforts.
The entire rescue was caught on camera, which you can watch in the video below:
Please 'SHARE' to pass on this story to a friend or family member