A Shih Tzu-Poodle mix named Astro gave everyone a scare after he led firefighters on a chase down I-495 in Washington D.C.
Captain Yingling, Firefighter's Ryan Bailey, Chris Walker and Firefighter/Paramedic Zach Horchar from Bethesda were called to a multi-vehicle crash on the interstate.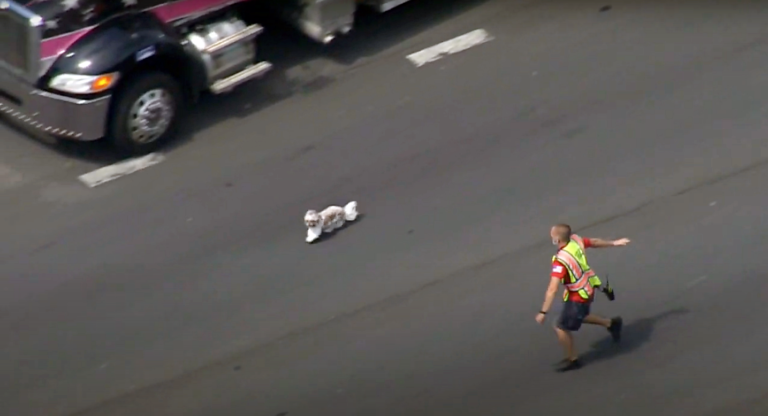 Source: ABC 7 News – WJLA/Youtube
While Astro's owner, Liyan Young, was taken to the hospital with minor injuries, Astro was kept in a fire department vehicle for his safety. But when someone accidentally opened the door, Astro darted out.
At first the fire crew was keeping up with him, but Astro continued to run for his life down a closed interstate.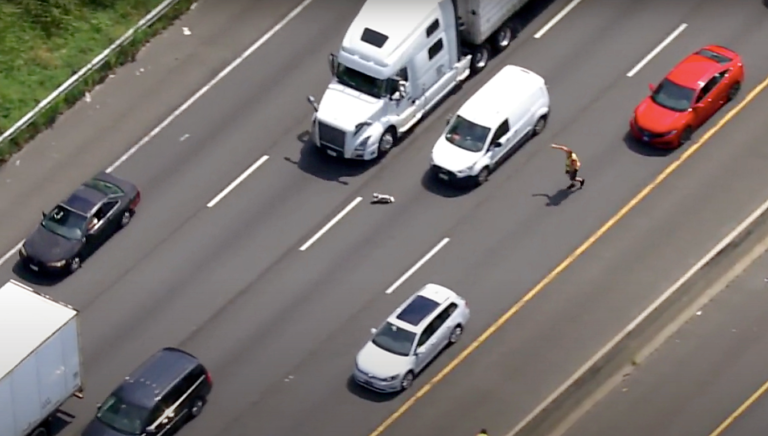 Source: ABC 7 News – WJLA/Youtube
"We were chasing him down the outer loop toward Virginia," Yingling told WJLA.
"We were in pretty good shape. The dog was ahead of us but we were gaining ground on him. And there was a break in the jersey wall, and he made it through there and that's when it got a little hairy."
The crew gasped as Astro headed straight toward traffic and went under a car. But they let out an exhale when they saw him come out the other side unharmed.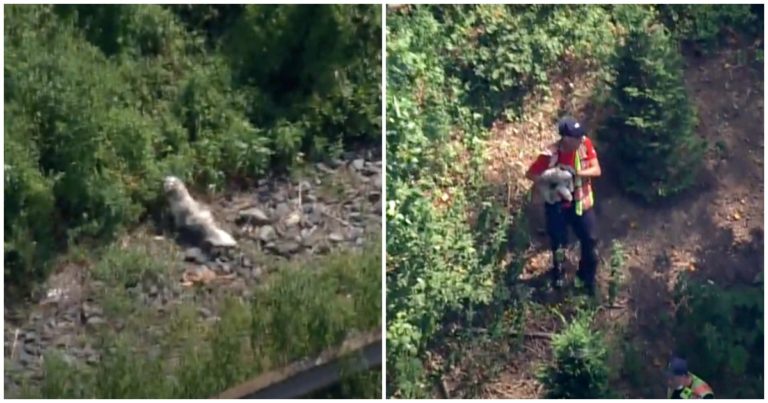 Source: ABC 7 News – WJLA/Youtube
Astro continued to weave through traffic, and the crew couldn't believe just how fast this tiny pup was.
They were finally able to catch him after he turned around in front of a tractor trailer. A Good Samaritan scared him into some bushes and they were able to grab ahold of him as he was running up a hill.
The whole chase lasted a heart-pounding seven minutes, which you can watch in the video below.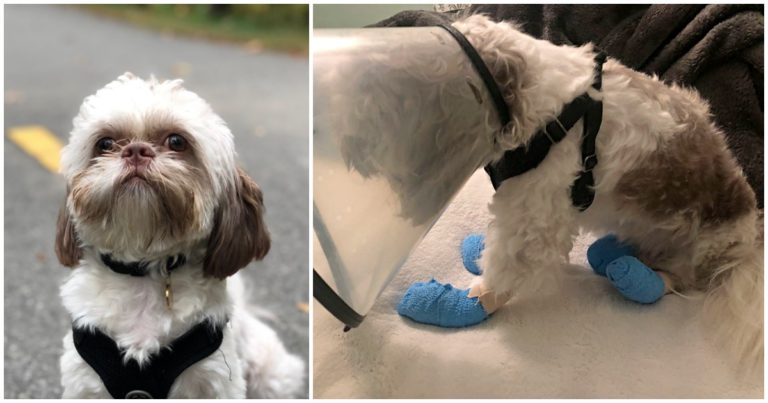 WJLA
Astro is now back home with his owner, where he is getting some much-needed rest. Sadly, he injured the pads of his paws from running so long on hot pavement, so they were treated by the vet and he is now on the mend.
The chase was a long one, but if you scroll to the 6:50 minute mark in the video, you will see Astro's rescue!
H/T to WJLA.
Please 'SHARE' to pass on this story to a friend or family member