A heartwarming viral moment led to a very happy ending for one sleepy shelter pup.
Last month, NBC10 Boston anchors Colton Bradford and Melody Mendez were on the air talking about the Boston Bruins' run in the NHL playoffs — and were joined by an adorable little guest: a rescue puppy named Bow.
Bow was from the American Rescue League of Boston, and the anchors had the pup on the air to help get the word out and help find the dog a home.
But something unexpected happened on air: the puppy fell fast asleep in Bradford's arms. The anchor was visibly delighted by the cute moment.
The now-viral clip ends with the two anchors excitedly whispering "the baby is sleeping!"
It became a sensation online, viewed millions of times on TikTok and Instagram — and it led to a happy ending for this sleepy pup.
In an update to the story, NBC10 revealed that thanks to the popularity of the video, Bow has been adopted!
Not only that, other interested adopters have been lining up to adopt Bow's siblings, and have been making donations to Animal Rescue League.
Who knew a little shut-eye could lead to so much good news?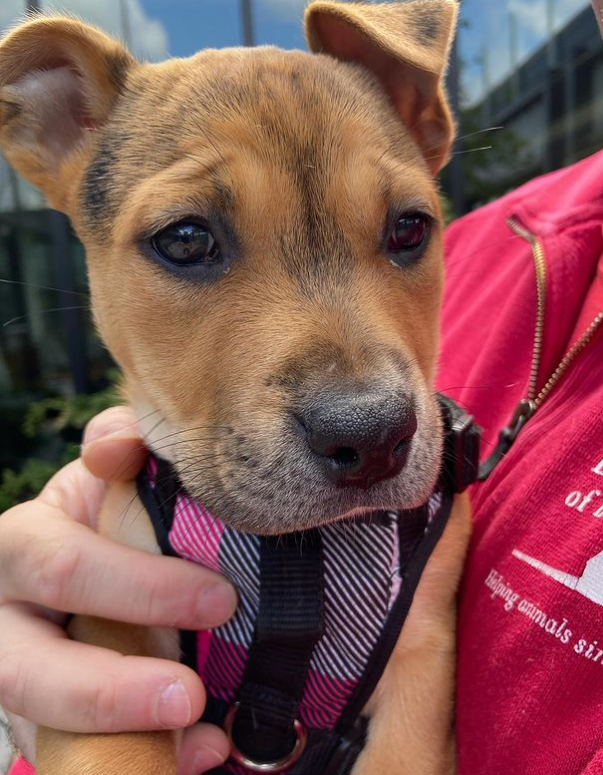 What an adorable story! We're so glad Bow and her siblings are getting adopted! Please share this heartwarming news!