#4 – Vizsla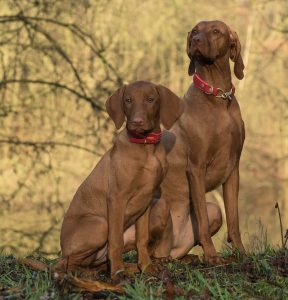 The Vizsla is a very popular gundog from Hungary.
Bred for hunting alongside their owners for long periods of time, the Vizsla does not do well when left alone for long hours.
They are considered to be velcro dogs and are very active, so too much alone time and too little activity will greatly increase the risk of severe separation anxiety.