Samson the service dog cultivated a very dominant sense of duty ever since he was a puppy. He crushed it during his training and settled well with his owner as a perfect medical support dog.
But he had such a hardcore service-minded personality that he never understood what loosening up and having fun meant.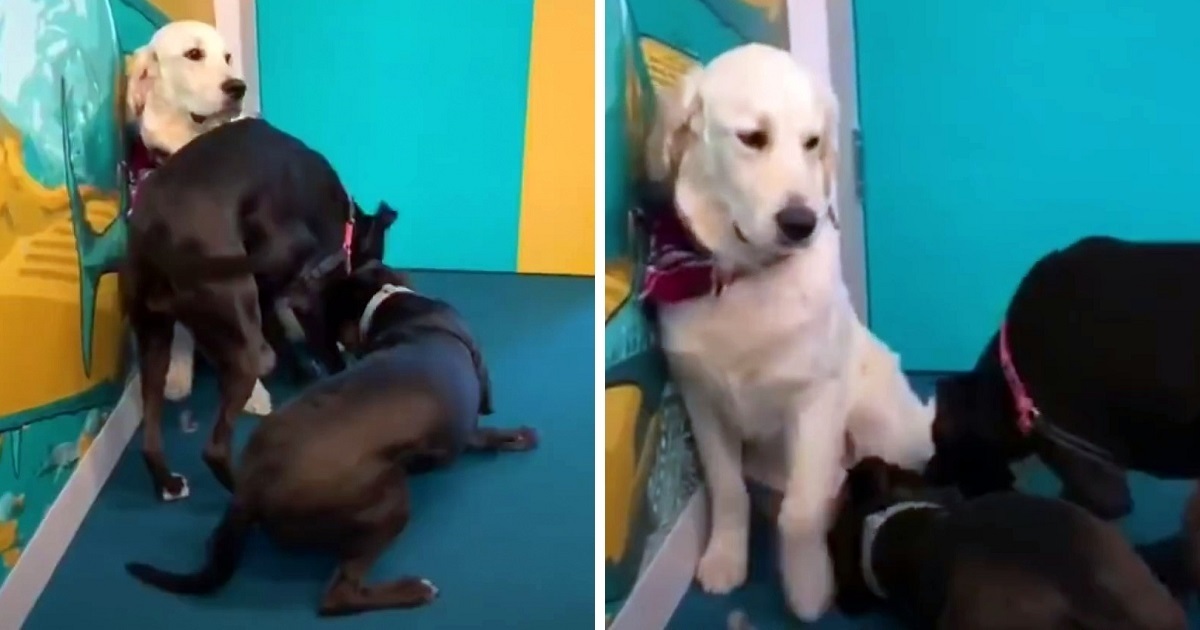 Source: The Dodo/YouTube
Even when Samson was hanging out off-duty in the dog park, he would refuse to engage with other playful dogs. He would distance himself in his introverted manner and just wait to resume work, and it was a pitiful sight for his owners to see.
One day, the family noticed Samson's overpowering curiosity to befriend a random kitten, and they immediately found the genius solution to mend his workaholic ways! They adopted a kitten named Cleo and introduced her to Samson – and everything changed!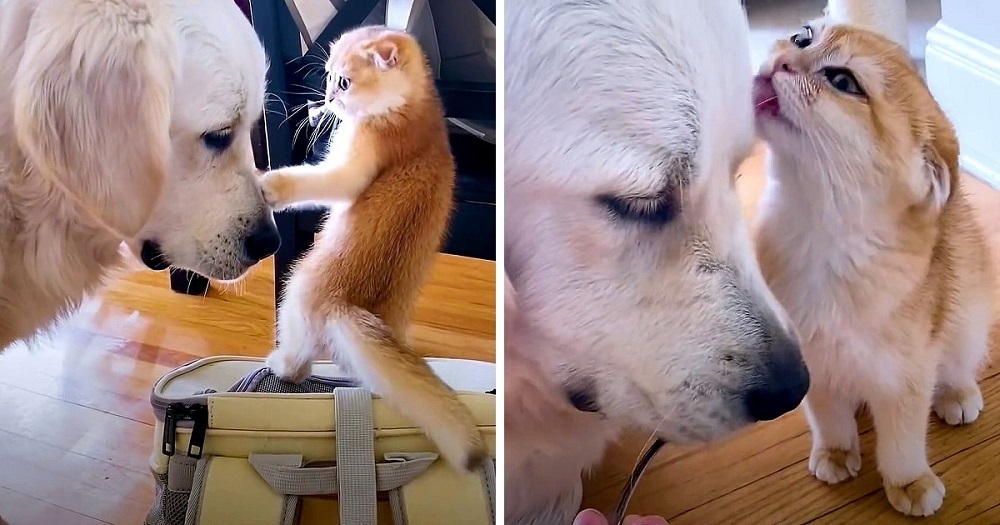 Source: The Dodo/YouTube
Little Cleo instantly ignited Samson's playful instincts and he effortlessly assigned himself as Cleo's big doggie brother. Over time, Cleo's love and trust toward Samson pushed him to play along with her cheeky whims.
And just like that, Samson's leisure turned into entertaining sessions of goofing about with his doting little sister!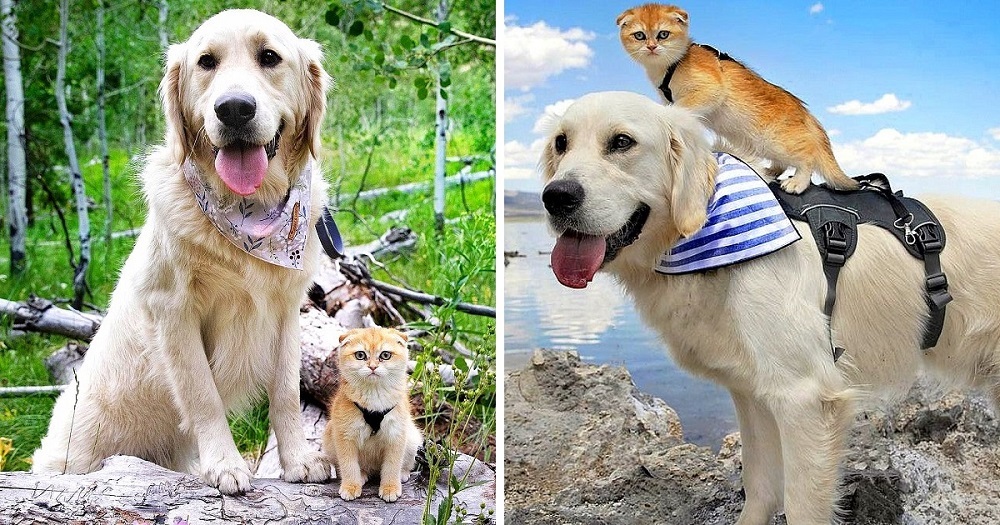 Source: calvin.andco/Instagram
These days, Samson loves giving piggyback rides to Cleo as they have the best of adventures together! Samson never feels the peer pressure to be a "playful dog" around Cleo, and this has totally helped him come out of his shell. He is living it up as a carefree boy who has embraced his individuality as a diehard cat lover!
Click the video below to watch Samson losing his social awkwardness after meeting Cleo!
Please SHARE to pass on this story to a friend or family member