Pebbles never asked to be abandoned, but when her owner became homeless a year ago, he gave her to someone else to care for her.
Unfortunately, that person betrayed the owner's trust, as well as Pebbles', and dumped her on the side of the road in Watsonville, California, with nothing but her doghouse.
Poor Pebbles sat in her doghouse, alone and scared, waiting for someone to drive by and see her.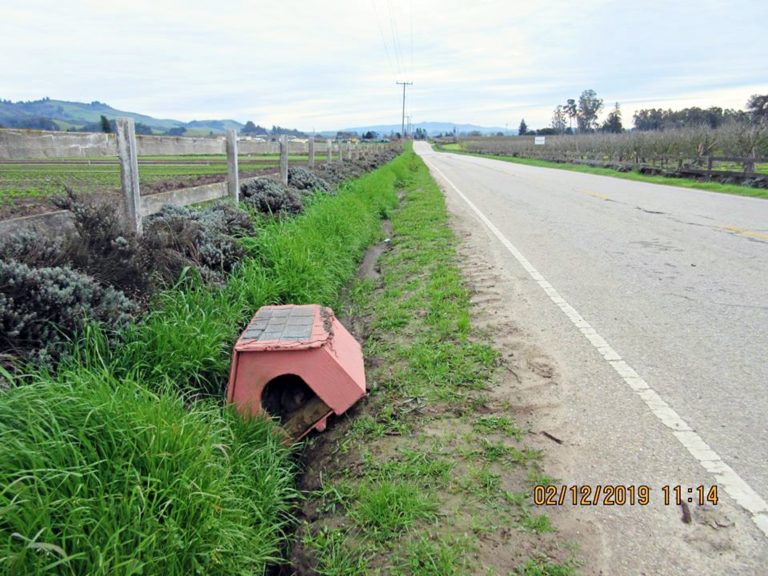 SCCAS
Thankfully, a passerby spotted the pink doghouse and notified the police, who then brought Pebbles to the Santa Cruz County Animal Shelter (SCCAS).
Luckily, Pebbles had a microchip, which eventually led police to her original owner. He explained that he gave Pebbles to a man named Ruben Guerrero once he became homeless.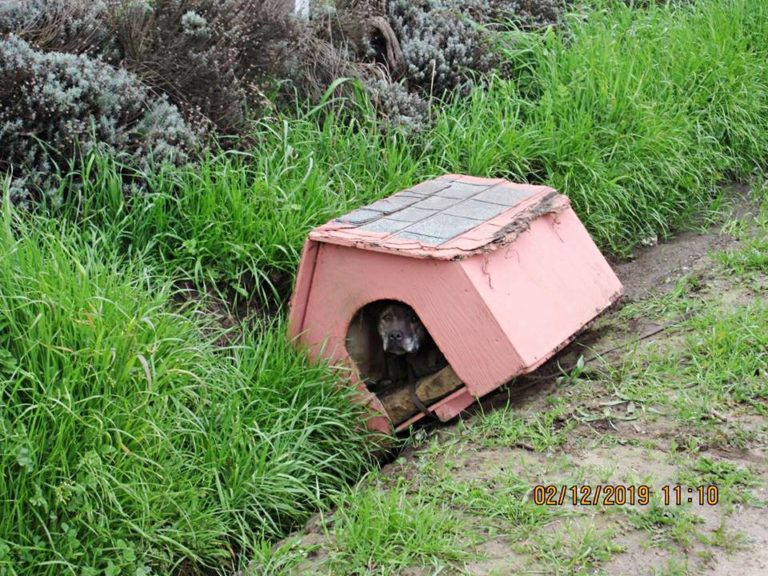 SCCAS
Officer Padilla tracked down Guerrero and cited him with one count of violation of California State Penal Code 597's "Willful Abandonment of an Animal" for leaving Pebbles on the side of the road with her doghouse.
As for Pebbles, the nine-year-old Pit Bull Terrier is now awaiting a forever home. She is available for adoption at SCCAS and is a very friendly, sweet dog who will be a great addition to any family.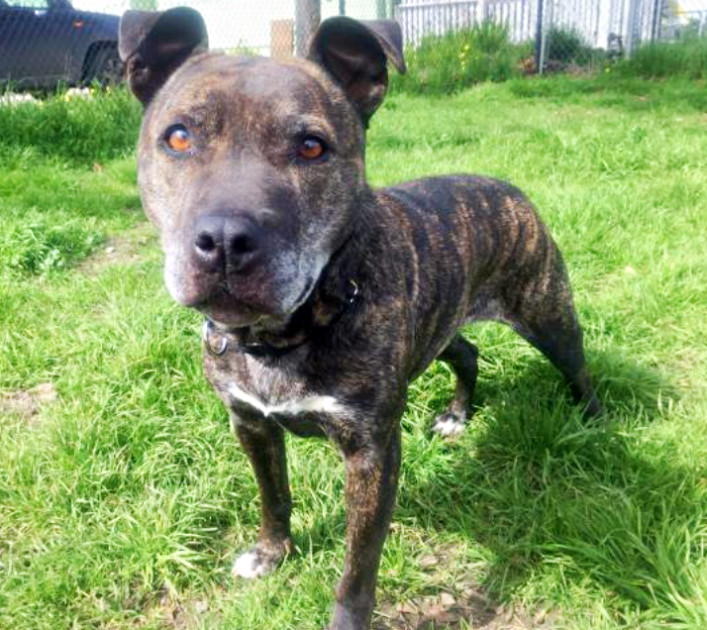 SCCAS
Click here for Pebbles adoption information on the shelter's website.
SCCAS would also like to remind people that if they no longer want their pet or are having trouble caring for it, they should surrender them to the shelter rather than abandon them. "Abandoning an animal is a crime and can cause unnecessary suffering to the animal," they wrote on Facebook.
Please 'SHARE' to pass on this story to a friend or family member