It was a freezing day when a Pit Bull named "Mama" was cruelly abandoned in a gas station in the outskirts of California.
Mama had just given birth, but her heartless owner separated her from her babies and hoped that she would disappear forever. But the dog kept walking for 5 miles along the rural roads in hopes of finding her litter.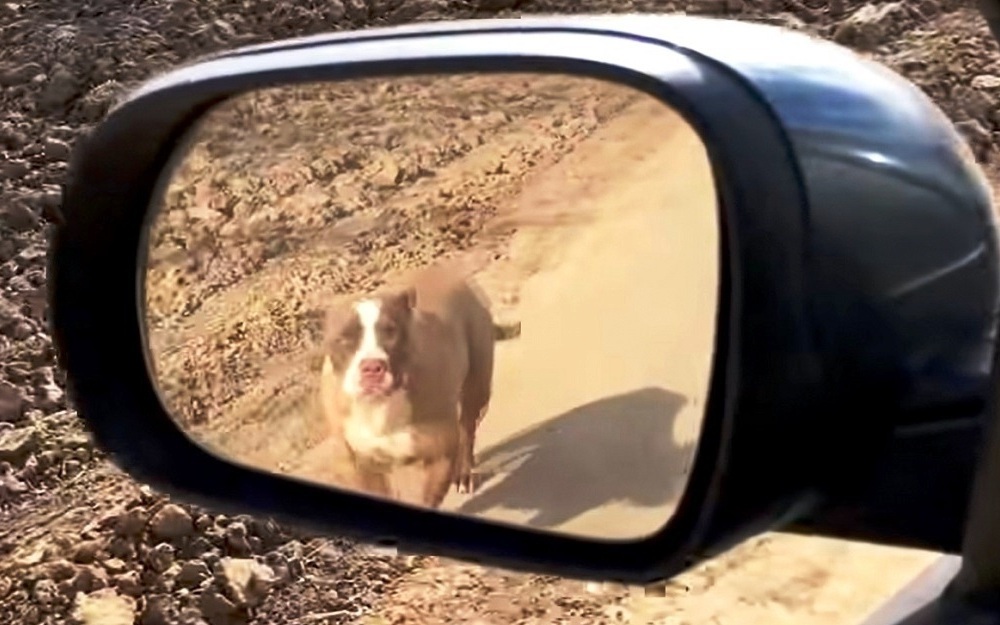 Source: A Safefurr Place Animal Rescue/YouTube
Mama was tired by the time she arrived at a large orchard in the middle of nowhere. She accepted the bitter truth about her abandonment and resigned herself to a corner in the orchard.
Over the next few days, many people noticed her plight and tried to rescue her. But Mama had grown resentful of humans and didn't want to be in their presence anymore.
Mama began spending the winter sleeping under the warm solar panels and eating crumbs left by travelers. Eventually, Danny from "A SafeFurr Place Animal Rescue" heard about the battered dog and decided to step in.
First, he built her a shelter out of old mattresses, and then embarked on the hardest task – to earn Mama's trust.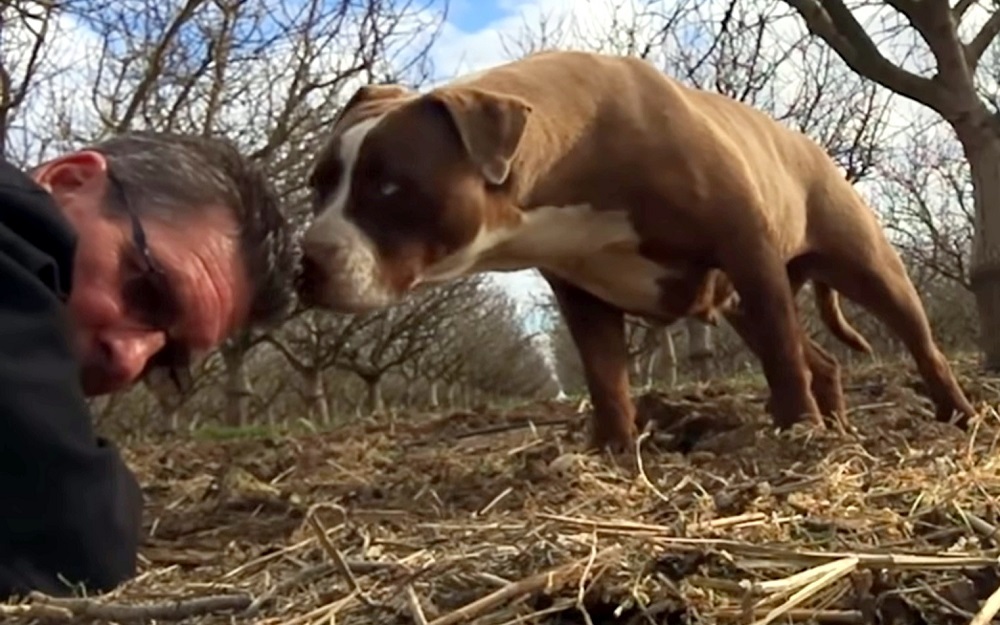 Source: A Safefurr Place Animal Rescue/YouTube
Danny was aware of Mama's aversion to humans. So he took baby steps and started off with offering Mama food on a regular basis. It took months, but he was eventually able to befriend the Pit Bull with his sincere gestures.
While Mama would never allow Danny to pet her, she grew used to his company and began anticipating his visit every day!
It was a major achievement for Danny when Mama demanded him to play with her for the first time! Gradually, the play-dates progressed into zoomies and Danny knew it was time to take Mama home.
While Mama did rely on Danny, she was still wary of a leash. So Danny began the tricky exercise of getting her comfortable around traps.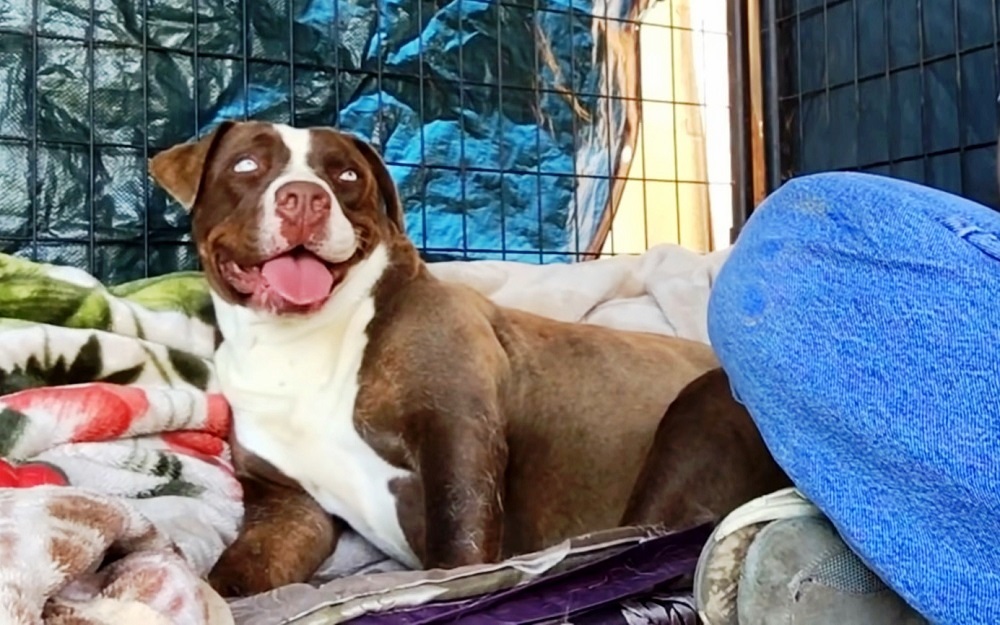 Source: A Safefurr Place Animal Rescue/YouTube
The video below captures Danny's endearing mission as he struggles tirelessly to rescue Mama.
Watch this heart-tugging piece till the end to witness the victorious moment when he is finally rescues her after she spent 15 months on her own.
We are in awe of Danny's unflinching commitment to give Mama a better life despite the staggering odds! What an incredible rescue!
Click the video below to watch Danny's relentless crusade to win Mama's heart, and her rescue after 15 months of abandonment.
Please SHARE to pass on this story to a friend or family member