Kerrie Burns and Pam Weber were out walking their Golden Retriever Kenai beside Lake Superior in Duluth, Minnesota. All of a sudden, Kenai started barking incessantly, begging his mom Kerrie to look in the direction of her barks.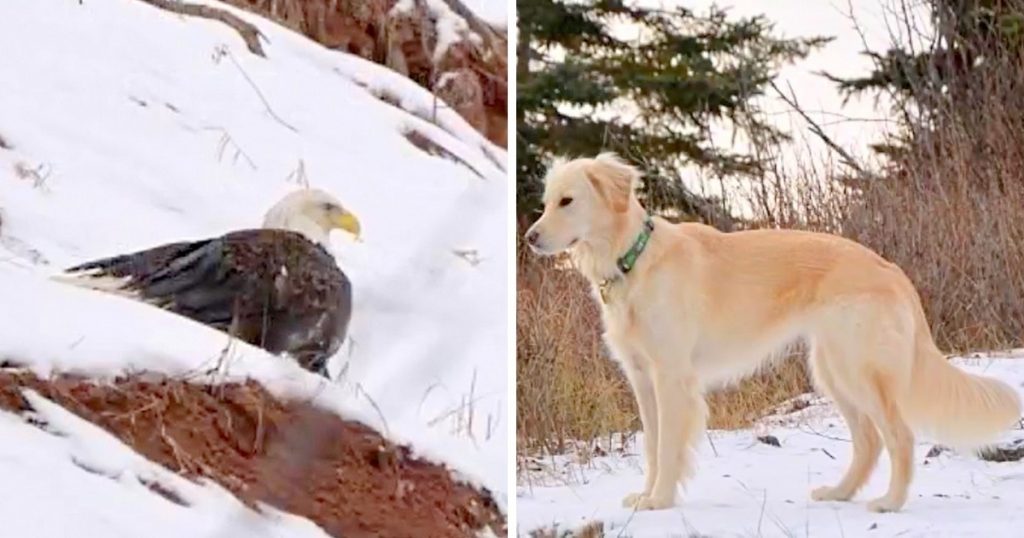 Source: Daily Mop/YouTube
Kerrie realized that 3-year-old Kenai had spotted a bald eagle in the nearby bushes. The eagle seemed to be in pain and was unable to move in spite of the hostile conditions around her. When Kerrie tried to approach the eagle, the bird panicked and tried to hop away in fear.
Kerrie knew that something was not right with the bird. Since it was getting dark, she went home and decided to come for the bird when the sun rises. When they returned for the eagle the next day, her feathers had fully frozen in the snow. She figured the eagle wouldn't survive much longer in these conditions.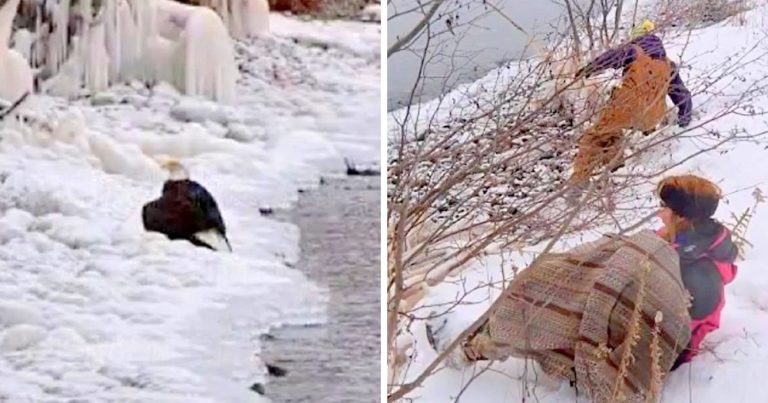 Source: Daily Mop/YouTube
Kerrie immediately called for help from the Department of Natural Resources (DNR). Two women from the DNR came for the rescue. They bravely made it past the slippery slopes and somehow managed to save the eagle from death. The eagle was then taken to Wildwoods, a wildlife rehabilitation organization. The eagle was starving, suffering from high clinical lead levels, a heart murmur and swelling of the left shoulder.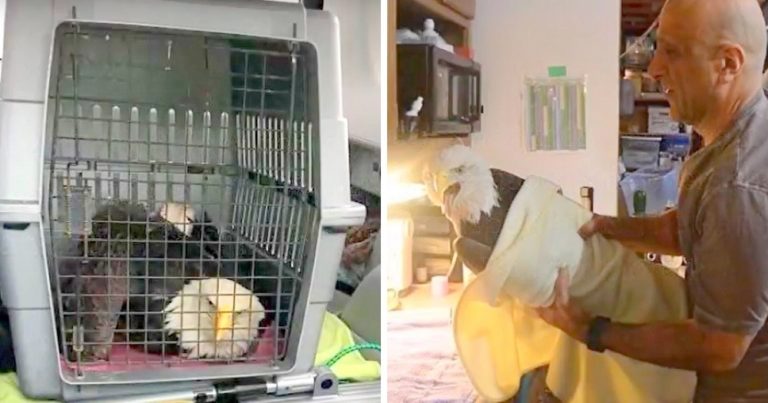 Source: Daily Mop/YouTube
The eagle is currently undergoing the lead-detoxification process. More time will be needed to assess her heart and internal organs. The doctors believe that the Kenai and her mom's prudent actions saved the eagle's life. We hope she gets well soon!
Check out the video below to watch how Kenai managed to save the distressed bald eagle.
Please 'SHARE' to pass on this story to a friend or family member