When most people adopt an animal, it's a serious decision – and it's permanent! The love shared between animals and people is a special bond that should be treasured. Sometimes, though, there are people in the world who don't have a heart when it comes to looking after our furry friends.
Last Wednesday at 8:40 p.m., the Tuscarawas County Humane Society security cameras caught something shocking on film. A grey sub-compact car pulled into their rural Ohio parking lot and right up to the front door. After parking the car, a man got out of the vehicle and did the unbelievable: he lifted a golden retriever out of the trunk and tied her to a handicapped parking sign using a leash.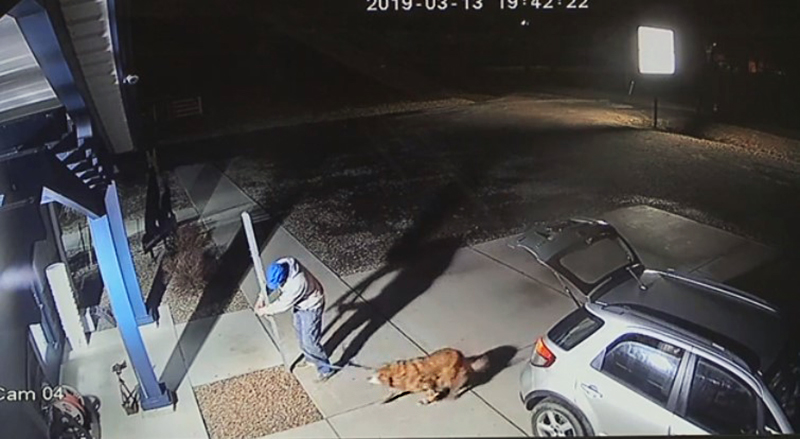 Fox 8 News Cleveland
Then, he returned to the car only to pull out a large crate with a potbellied pig inside. He set the pig down and – after giving the dog a thoughtless pat on the head – drove off into the night.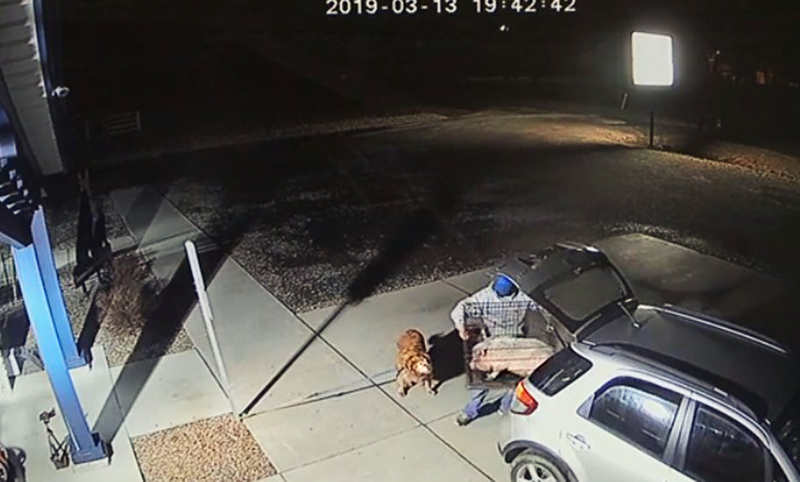 Fox 8 News Cleveland
The golden retriever attempted to get loose, but soon gave up and waited patiently for her human to return. Unfortunately, that never happened. More than three hours later, a Sheriff's deputy discovered the pair abandoned out in the cold.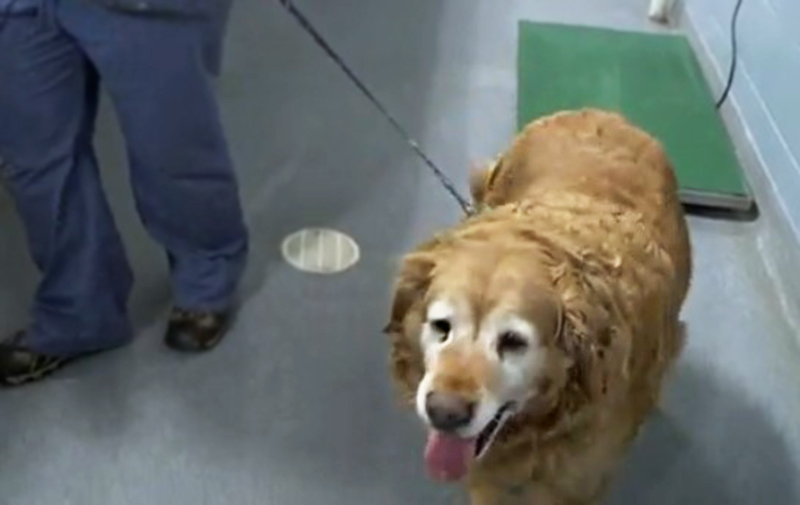 Fox 8 News Cleveland
The video went viral online, breaking the hearts of animal lovers everywhere. Thankfully, a woman named Kelli Stark and her daughter Grace Erb were determined to give a home to the elderly dog and her potbellied friend. There were hundreds of applications submitted to adopt the two animals, but they were selected because of their special ability to care for both a dog and a pig. Plus, the family had already rescued dozens of animals in the past.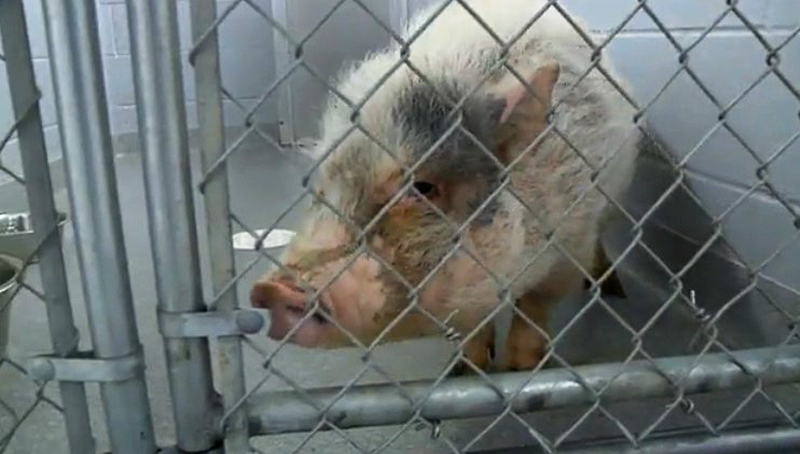 Fox 8 News Cleveland
Stark and Erb run Maplewood Farm in Louisville, Ohio, and were set on making sure the unlikely pair of friends had an especially loving home for the rest of their lives.
"They need to know that they're loved, and we can't wait," said Kelli Stark via Fox 8 News.
Thanks to the surveillance video capturing the car's license plate, deputies were able to locate the man in the video. He was cited for cruelty to animals and abandoning animals. Not only did the callous person responsible for such a heartless act get caught, but the two lovely animals will live out their lives together on a picturesque farm in the country. Talk about a happy ending!
Please 'SHARE' to pass on this story to a friend or family member