Awww…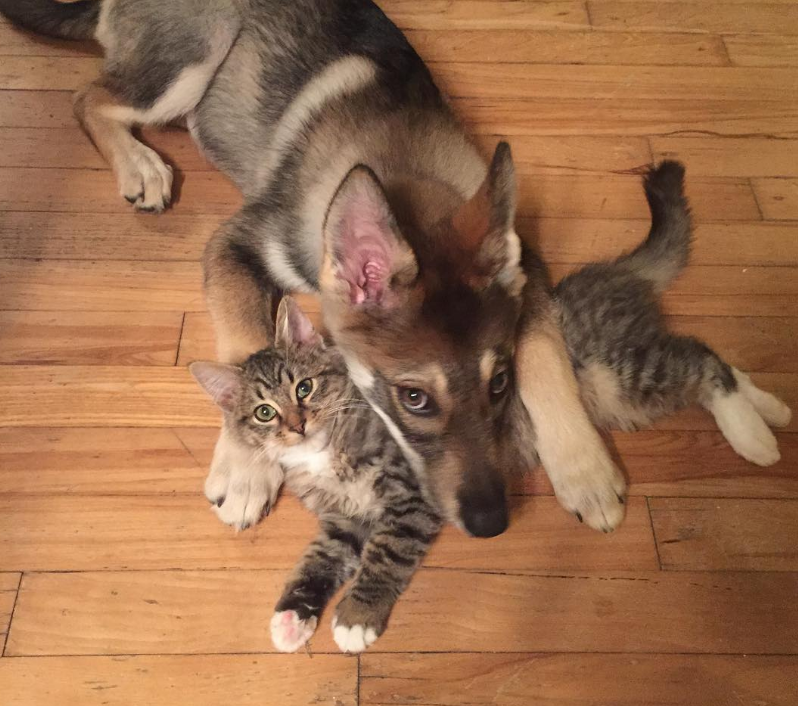 They're not afraid of a little rough housing.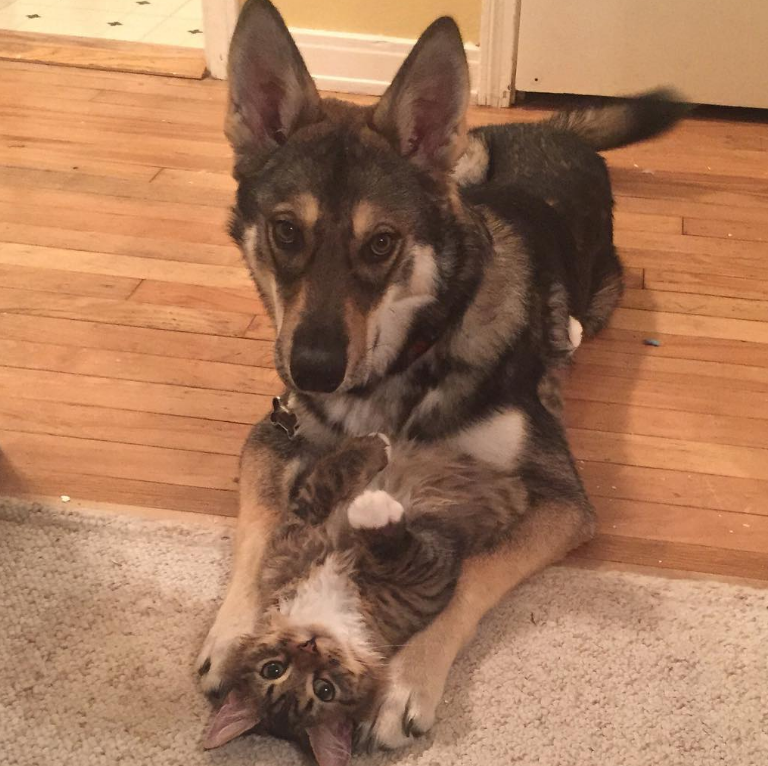 Car trips with Raven and Woodhouse are always a special time.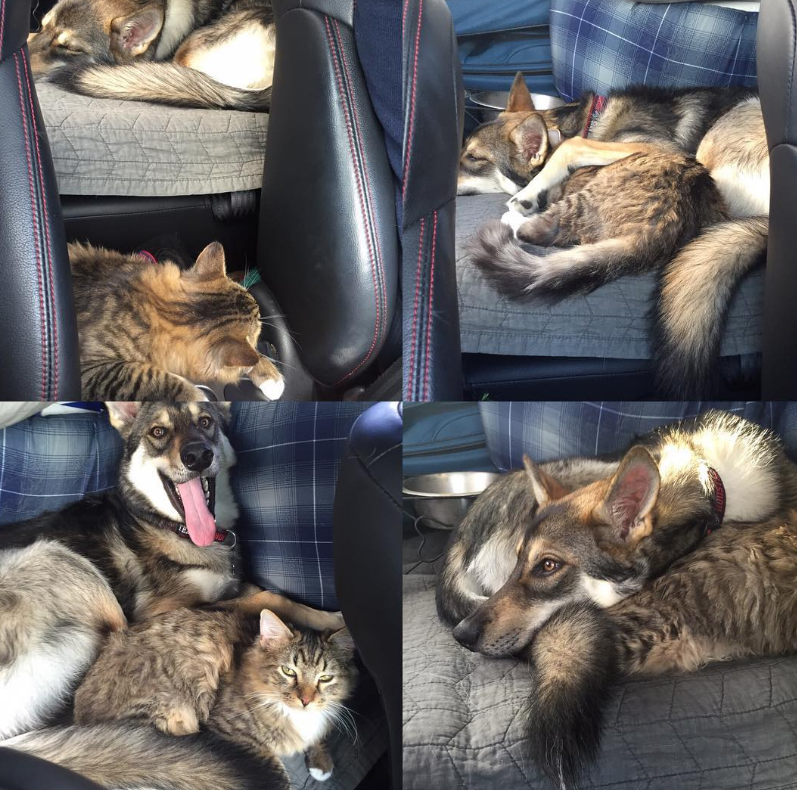 And nap time is definitely more enjoyable when you've got a friend for a blanket.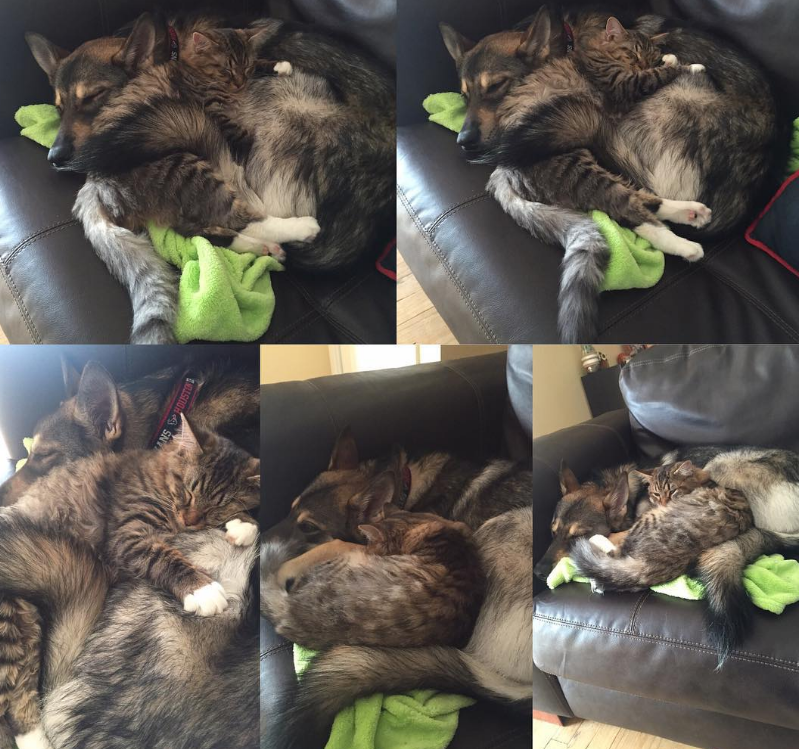 Don't they take the goofiest photos together?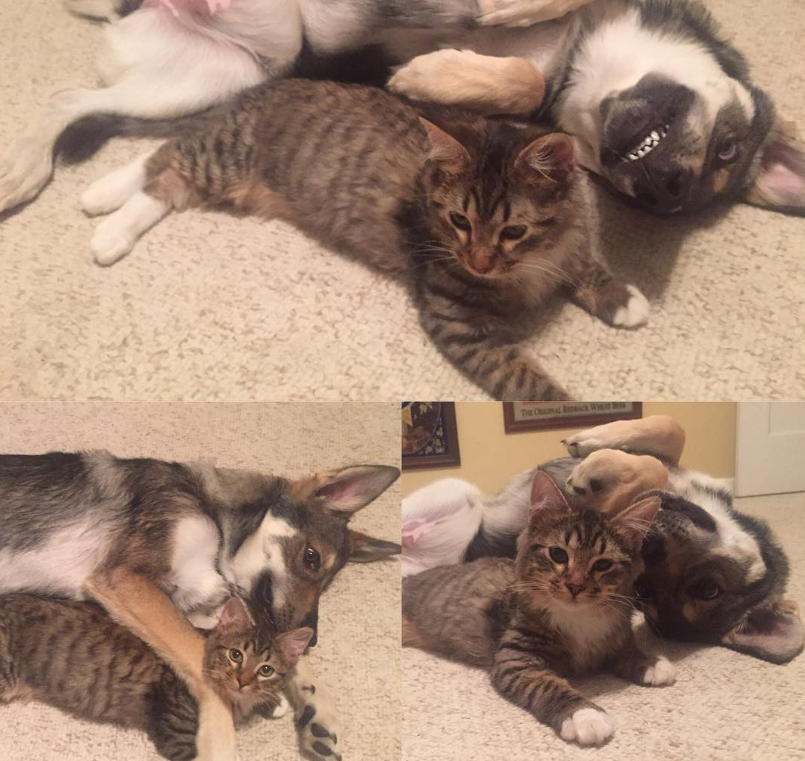 Raven and Woodhouse are my new favorite animal pair. They were made for each other, and it doesn't look like they'd want it any other way!
Share these sweet pals with your friends and family to spread a smile! 🙂