Most animals tend to stick with their own kind, but every so often, a relationship will transcend the species barrier and surprise everyone.
When a dog named Raven met Woodhouse the cat, she saw something in him that no one else in the shelter could see, and what happened between them is almost too wonderful for words.
When Raven the dog visited the local shelter with her family, she had her sights on just one creature: a cat named Woodhouse.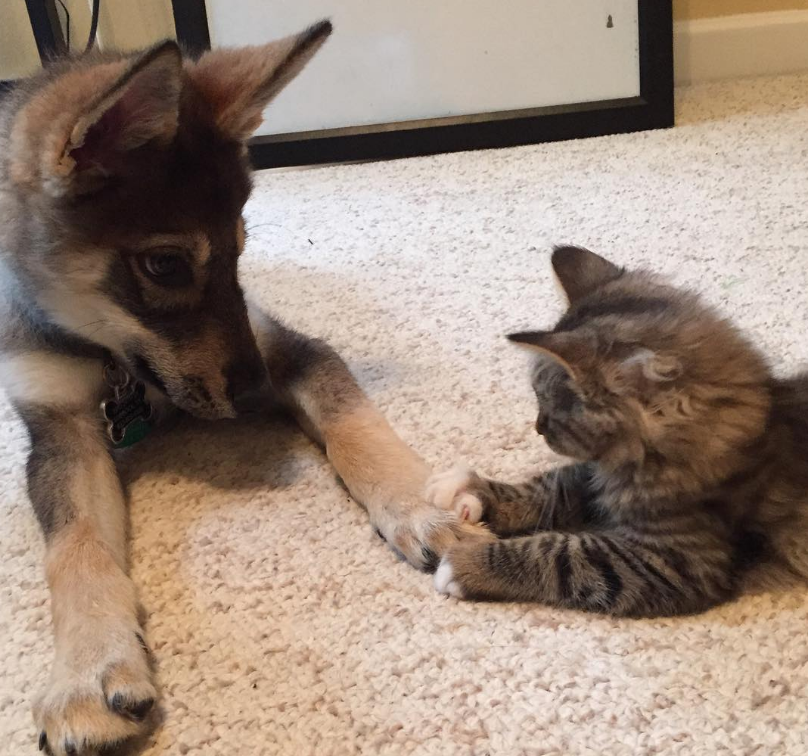 The family took Woodhouse home with them and now he's part of the family.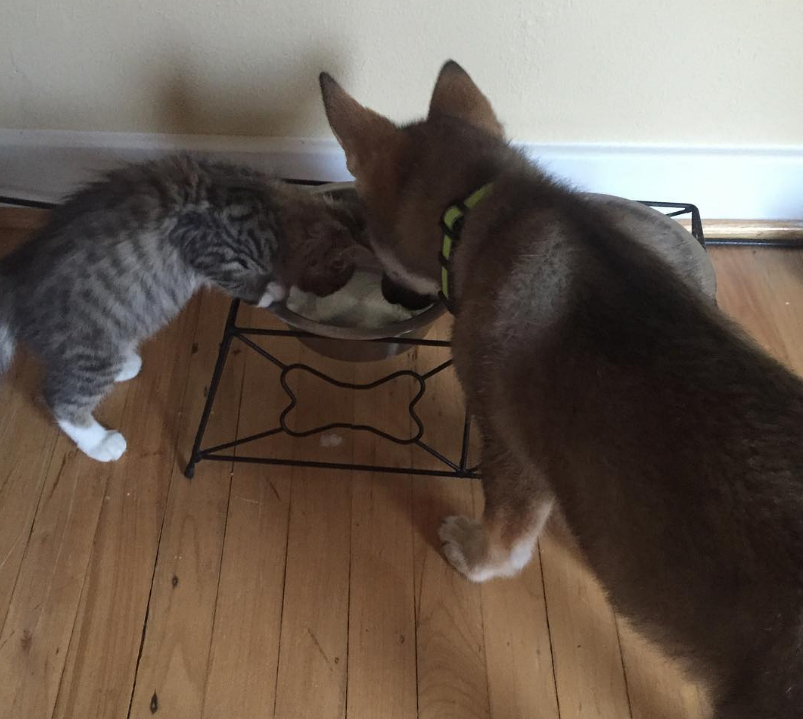 He and Raven are completely inseparable…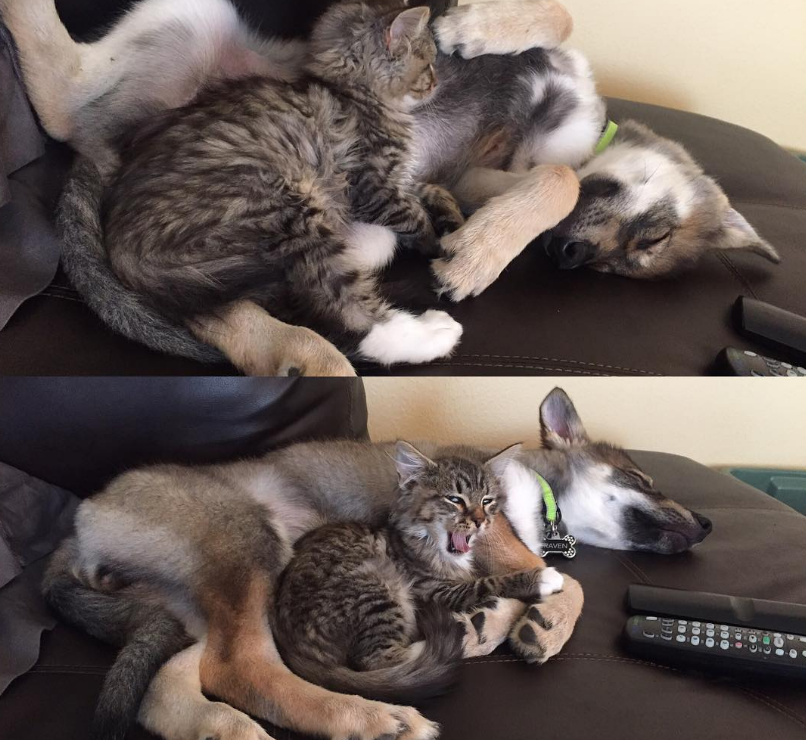 Just look at those faces. They know they've been up to no good!