Daisy is a 2-year-old Black Labrador who was starved for months and dumped to die alongside a road in Cocoa, Florida, just before Christmas.
The poor dog was so desperate with hunger that she was found chewing pieces of her blanket just to get some food in her.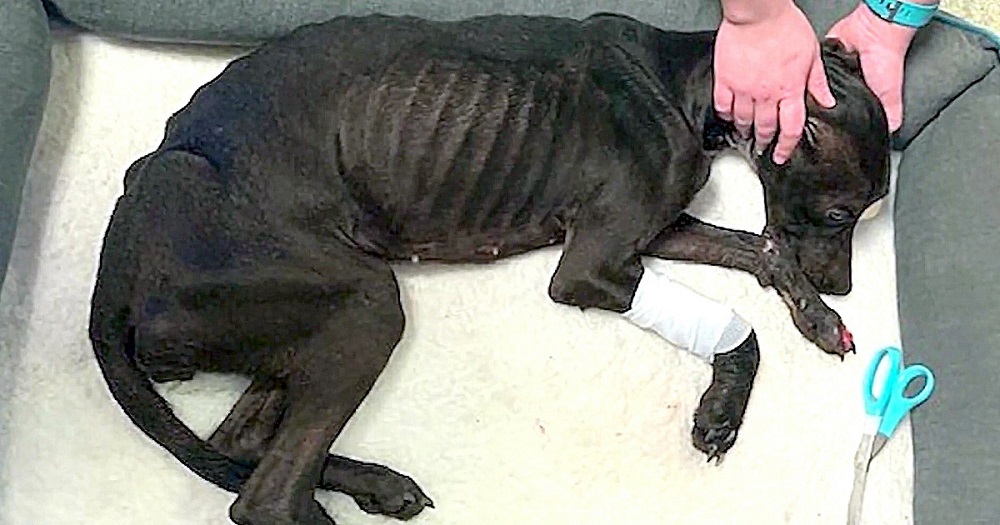 Source: Brevard Humane Society/Facebook
The workers of Brevard Humane Society were appalled to see Daisy's gut-wrenching situation.
It didn't take them long to realize that Daisy was cast aside by her previous owners who obviously disliked her to the core.
The dog was not just starved for months, but she also had to endure the conspicuous hate of her owners each day.
Daisy weighs just 29 pounds, almost half her normal weight. Even when she can barely stand or lift her head, she makes sure to wag her tail at her rescuers and convey her love to them.
This sweet girl still wants to be adored by humans, and it breaks our heart to think about the extreme abuse that she had to go through.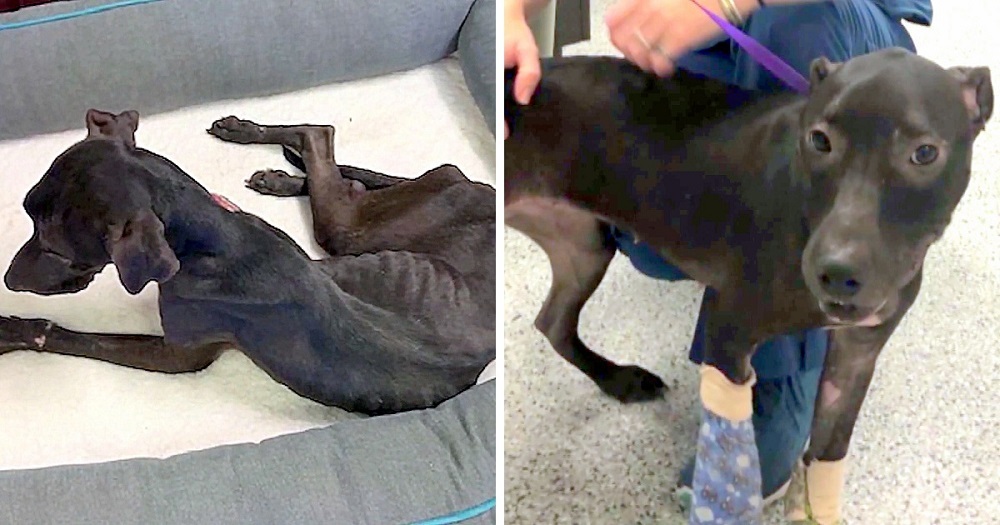 Source: Brevard Humane Society/Facebook
As Daisy recovers slowly, the shelter hopes to find a special family for her who is empathetic toward her traumatic past.
Authorities are still looking for the person responsible for abusing Daisy, but they have no leads to go on.
If you have any information on her owners, please reach out to the authorities in Cocoa. Let's put the word out for her and help the cops find the vile owners!
Click the video below to watch Daisy's gut-wrenching story of abuse and neglect.
Please 'SHARE' to pass on this story to a friend or family member