Here's the infographics published by the American Red Cross that illustrates how to perform a CPR on a dog.
Save the infographics guide below where you can access it in an emergency.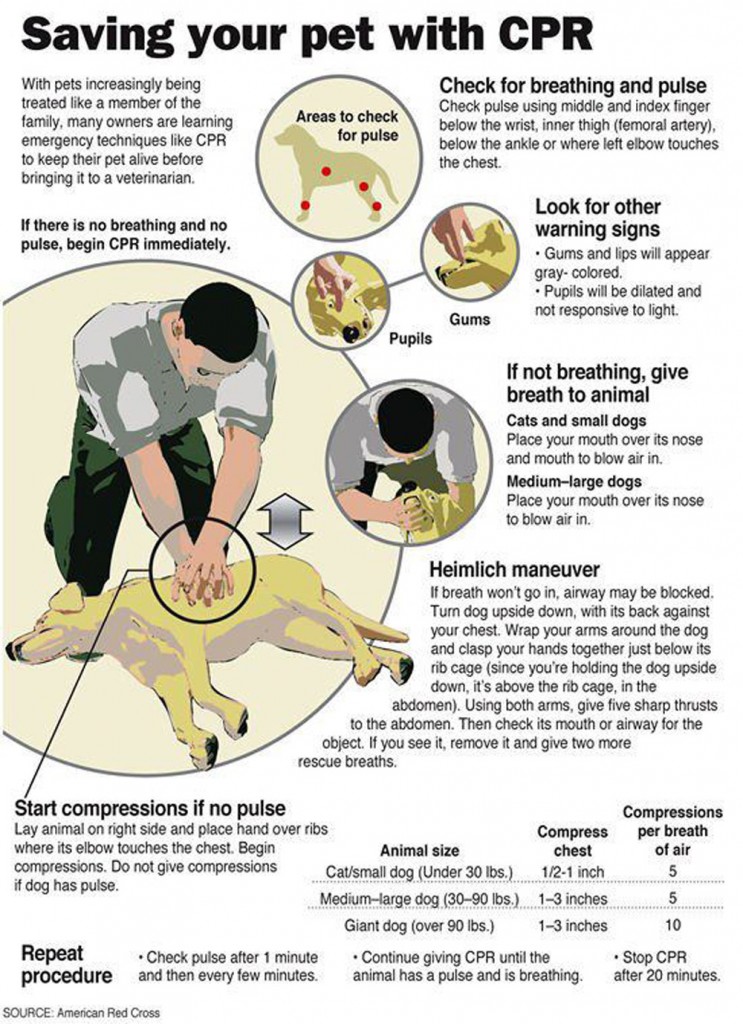 In addition, move on to the next page to watch a couple of very helpful instructional videos on how to perform CPR on a dog.
These two videos will give you clear instructions and illustration of performing a proper CPR for your dog: