Cay was used as a guard-dog and chained up in a doghouse in Limoncellos, Costa Rica. He was kept on the chain all day and night without food or water, and never received proper medical care.
Due to the neglect, Cay developed a serious skin infection that left open wounds all over his body. He was sick, starving and all alone.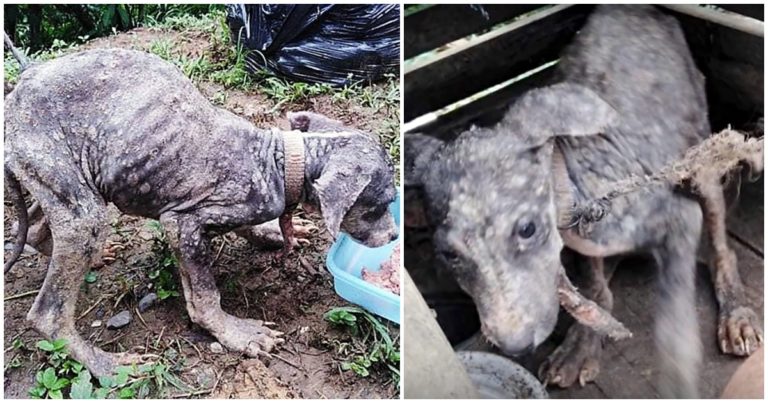 Source: Paws 4 Hope/Youtube
Thankfully, he was finally rescued and was rushed to an animal hospital for treatment.
At just six months old, little Cay had endured so much pain in his short life that no dog should ever experience in their entire life. Not only was he hurt on the outside, but he was mentally hurt as well.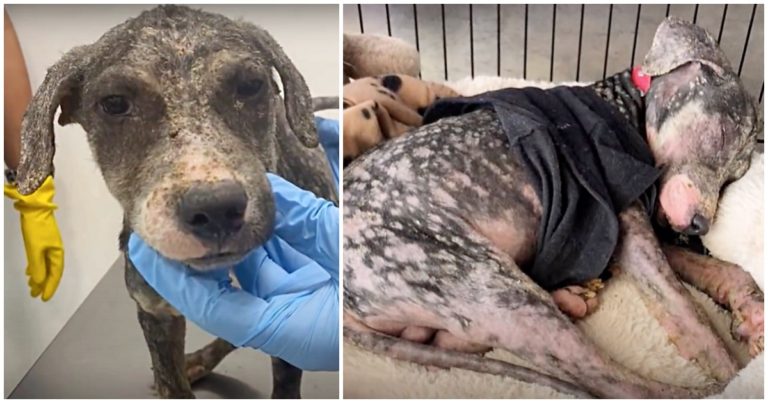 Source: Paws 4 Hope/Youtube
Little Cay's legs were extremely weak and arched from having been chained up for his whole life. Because he lacked proper nutrition, his bones had never developed properly and they were extremely fragile.
Cay was treated for his skin condition and his hair slowly began to grow back. He also underwent a successfully surgery to repair his hind legs.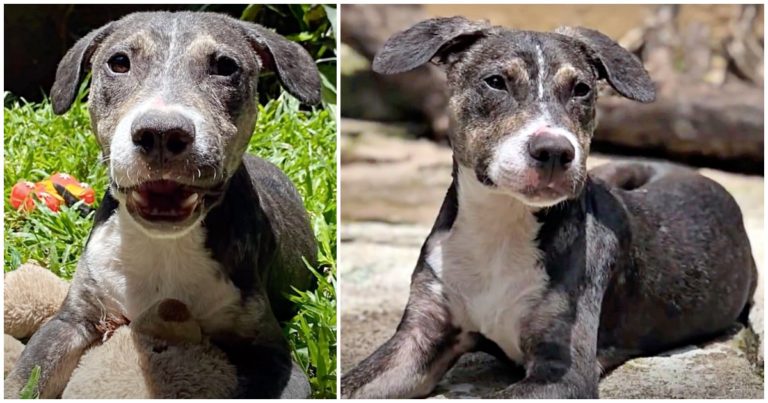 Source: Paws 4 Hope/Youtube
Today, Cay looks like a whole different dog. He is happy and smiling and living with a loving family.
Watch is tremendous transformation in the video below:
Please 'SHARE' to pass on this story to a friend or family member