Hope For Paws received word of a dog who'd been abandoned on the street with nothing, so rescuers JoAnn and Katie set out to help.
They arrived on scene to see her sitting on the side of the road next to a torn-up cardboard box waiting for the only people she ever knew. The Chihuahua didn't trust anyone — unless they had some food on them! 😉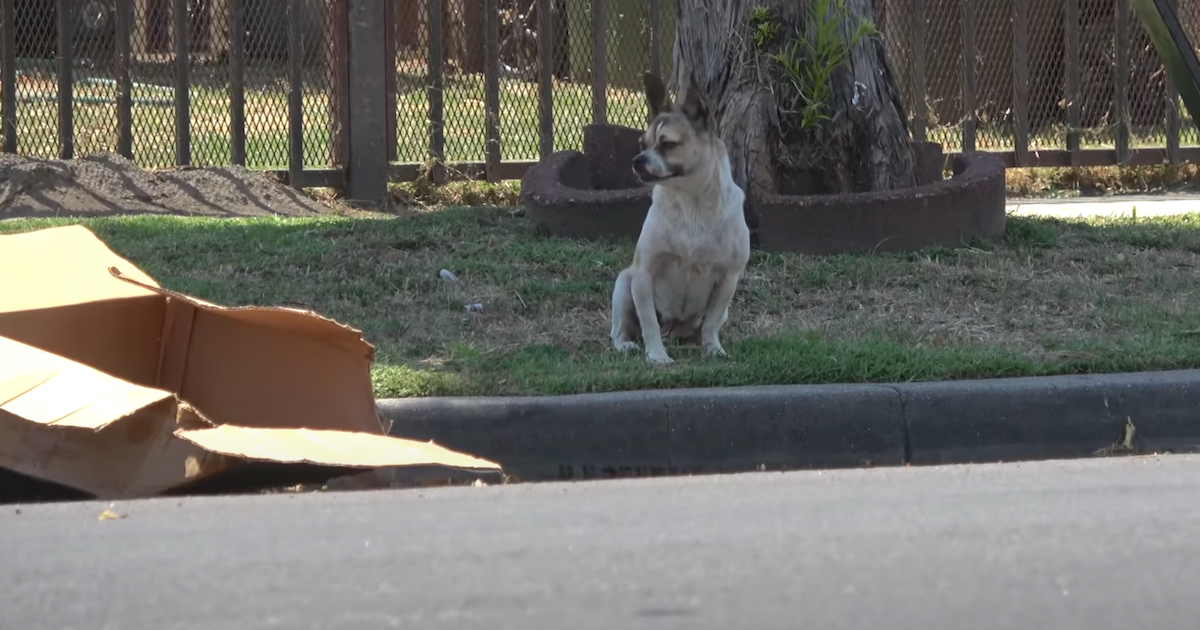 Source: Hope For Paws/YouTube
Armed with a tasty cheeseburger, JoAnn was able to lure the little girl over to her. She then positioned a gentle snare to secure the dog for good.
After speaking to a neighbor who'd been feeding the dog for a week, they found out he'd named her Frijoles!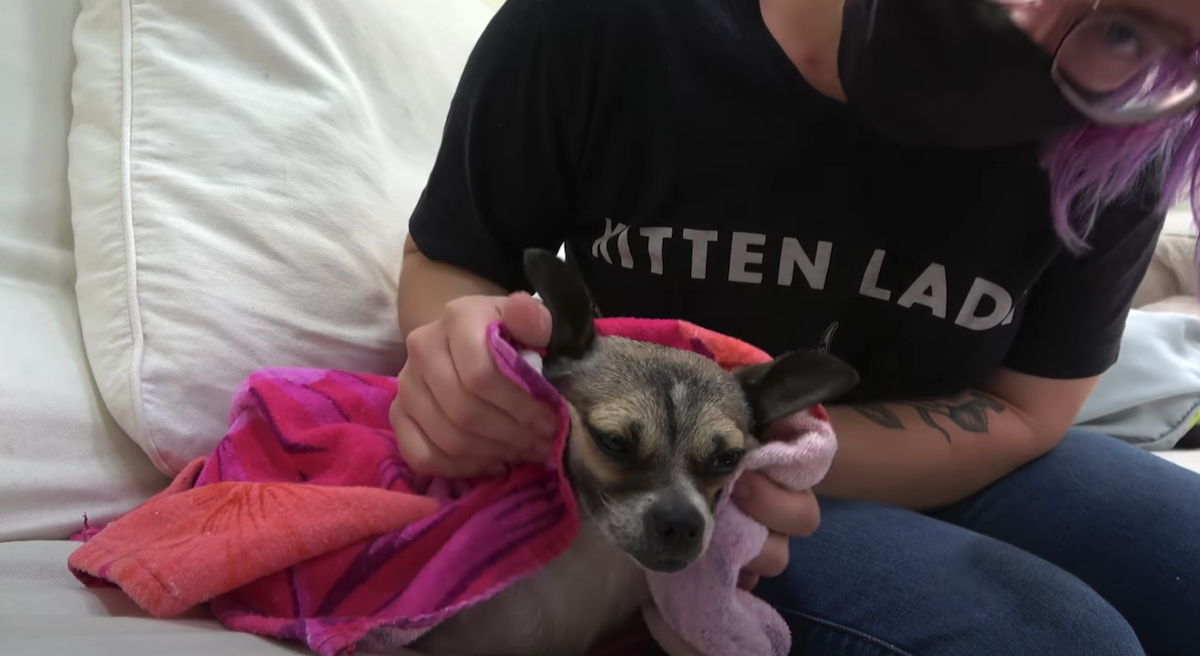 Source: Hope For Paws/YouTube
Rescuers proceeded to get the sweet girl back to the animal hospital for a checkup and much-needed bath. Frijoles was so thankful for the love and affection, and it was LA Animal Rescue who'd take her in as a foster.
And before long, they found her the perfect forever home! See her today in the video below. 🙂
Please SHARE to pass on this story to a friend or family member