As a driving instructor from Alberta, Canada, Steve has had his share of spotting wild animals on the roadways.
However, he was baffled to witness the painstaking struggle of a mama moose who was trying to help her newborn calf take his first steps.
Considering how elusive and solitary moose are, this was certainly a rare sight!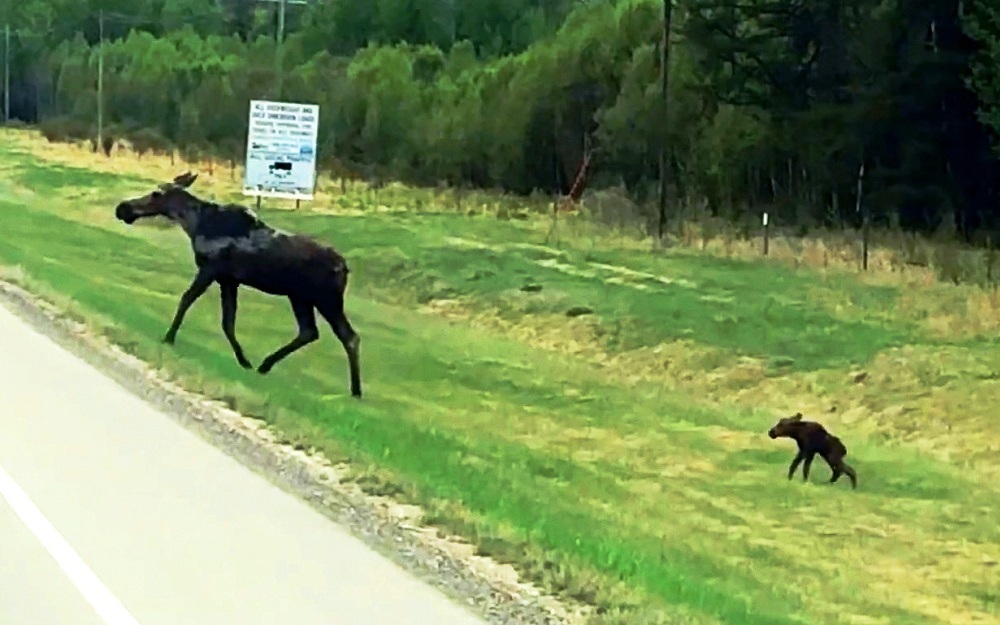 Source: ViralHog/YouTube
In this video, we see the anxious mama moose leading the baby moose from the roadside to the woods. The baby's lanky limbs look more like spider legs when he forces himself to stand.
As he wobbles toward the road with slow steps, mama moose starts worrying about the speeding cars approaching from both sides.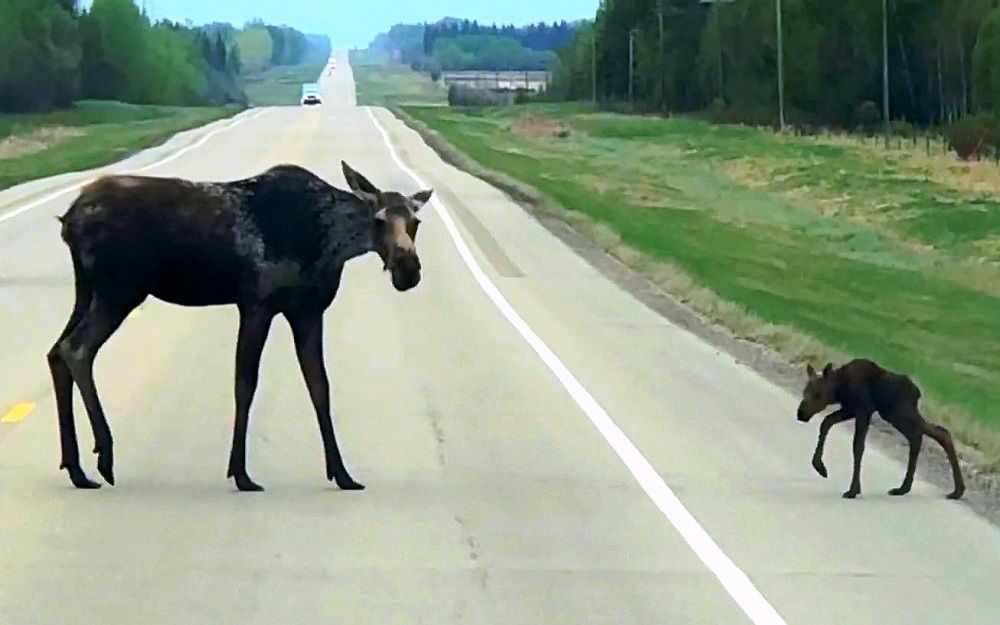 Source: ViralHog/YouTube
Mama moose vigilantly watches the traffic as she coaxes her baby to pursue her across the road. When Steve halts his car to let the duo cross the road, the mama moose endearingly looks at him with gratitude.
For the next few seconds, she seems like she is pleading with the travelers to look out for her baby!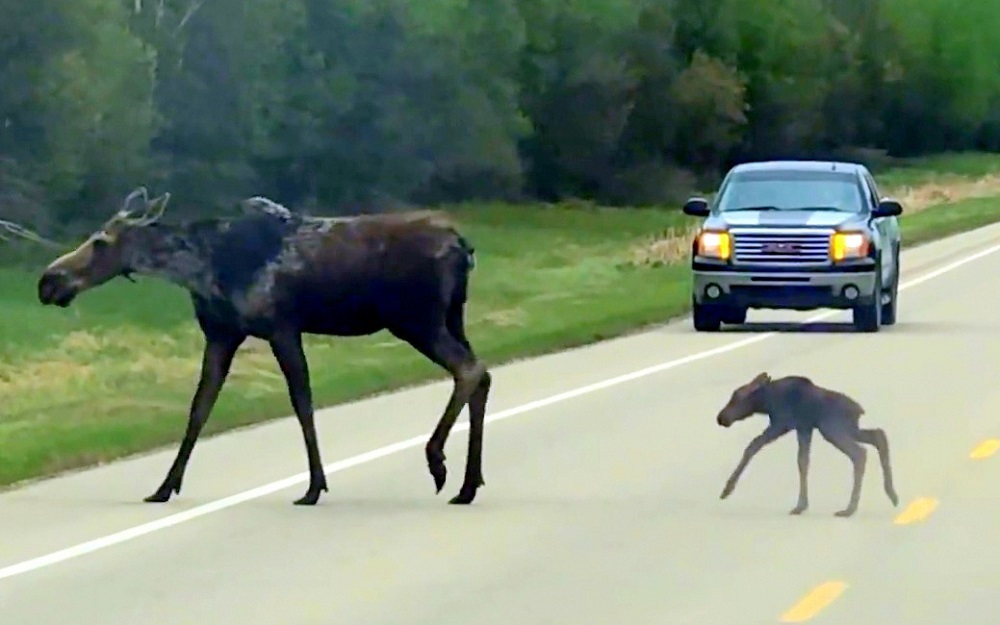 Source: ViralHog/YouTube
It's nice to see the travelers obliging to the desperate mama moose's intuitive request and letting her take her time with the fragile kid.
Our hearts leaped with joy to see the little one learning to walk within those crucial seconds. The enchanting end of this video totally uplifted out spirits!
Click the video below to watch the mama moose being a mindful parent as she helps her newborn cross the busy road.
Please 'SHARE' to pass on this story to a friend or family member