Woody and Holly are two English Bulldogs who live with their mom in Europe. They've become popular internet celebrities due to their adorable antics, with thousands of people following them on social media!
https://www.facebook.com/woodyandholly/posts/253063155330012:0
The Bulldog siblings always stick together, but they have completely different personalities. Woody has a very mild temperament and is quite easy going. However, Holly happens to be a competitive girl who often bosses her brother around.
Mom has consistently been training her Bulldogs to learn the art of sharing. She brings them treats and guides them to enjoy food together while being considerate toward each other.
https://www.facebook.com/woodyandholly/posts/380205629282430:0
In this video, we see Holly and Woody feasting on their favorite afternoon snack: yogurt. The pair looks ecstatic as they slurp up the healthy snack from a single spoon. They make quite a mess on their snouts as they relish the treat excitedly!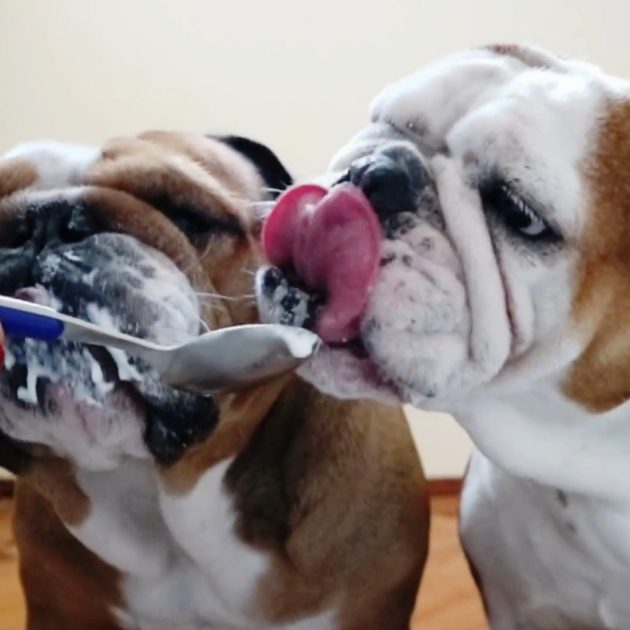 Source: cmnm88/Rumble
However, halfway through the video, we see Holly's competitive spirit taking over. She gently pushes Woody aside and boldly licks away the remainder of the yogurt. Woody looks defeated as he struggles to lick the handle of the spoon! What a goof!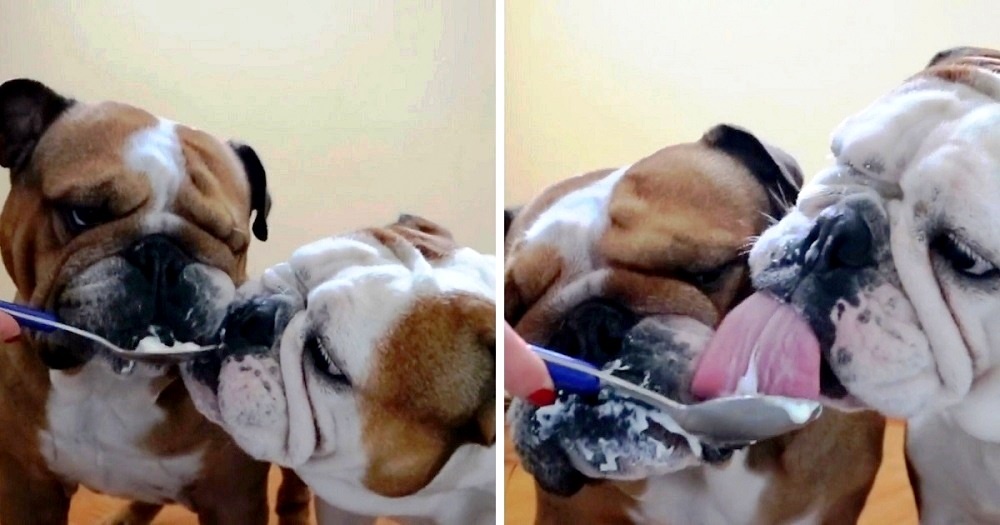 Source: cmnm88/Rumble
As a precaution, Mom has pointed out to the viewers that the yogurt eaten by her dogs is sugar-free and additive-free.
Plain yogurt is safe for dogs and boosts immunity. She has also warned owners that lactose intolerant dogs should avoid this treat altogether. Do keep your pets safe!
Click the video below to watch Woody and Holly animatedly slurping the yummy yogurt!
Please 'SHARE' to pass on this story to a friend or family member