When one woman found a helpless puppy in need, she knew she had to help — but what she didn't know was it wasn't a puppy at all!
But while the animal wasn't quite what she thought, she still helped it get some much-needed help and care.
According to a Facebook post from City of San Antonio Animal Care Services, a local woman called them last Saturday after finding what she believed to be an abandoned puppy in her driveway.
But after Animal Care Services arrived, they realized it wasn't a puppy at all, but a grey fox kit.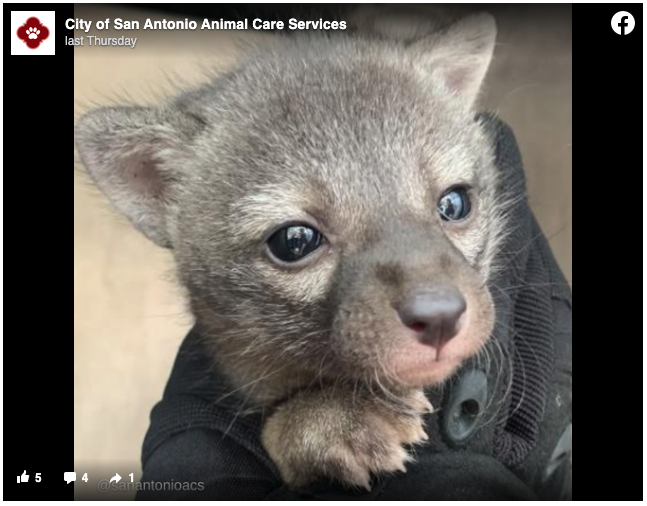 ACS says that the fox, now named Vulpix, was likely separated from its mother while she moved her kit to a new location. They say it is common for foxes to give birth to their young in early Spring, and that young foxes are dependent on their mom.
Officer Johnson and Cadet Rial retrieved the young, separated fox, taking every precaution to ensure his health and safety.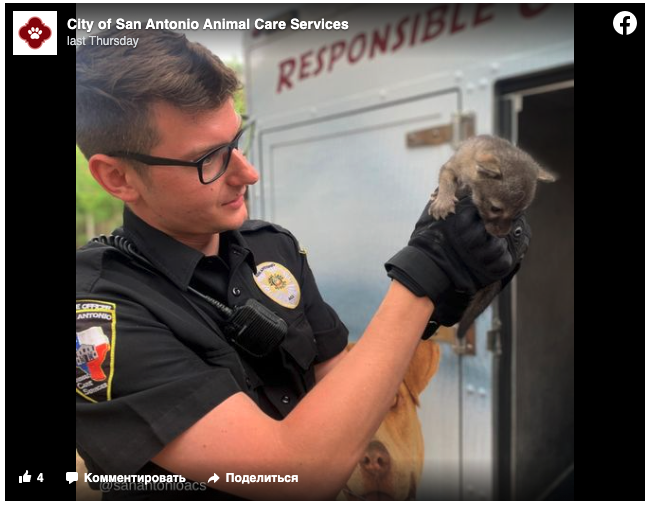 The kit was then transported to Wildlife Rescue & Rehabilitation, Inc., where he will receive care until he's old enough to be released into the wild.
Animal Care Services says that in situations like this, its best to let the professionals handle things.
"If you find a 'puppy' unattended or abandoned, the best thing to do is leave them where they were found and get help by reporting it to 311," they wrote. "If the animal is in danger or not in a safe place and needs to be moved, be sure to move it safely while using gloves. You may never know what you have rescued like Ms. R did with Vulpix, the grey fox."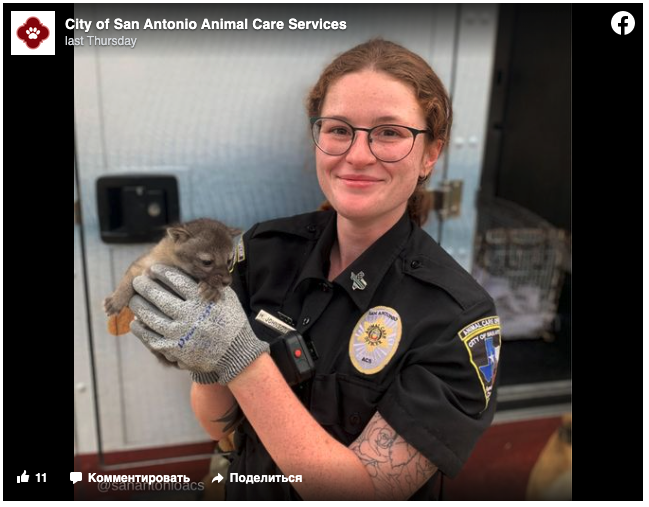 While it wasn't a puppy like she thought, this little fox definitely needed some help, and we're glad he's in better hands now and will eventually be let back into the wild!
Share this heartwarming story!