The Battle Ground-based nonprofit Northwest Battle Buddies started seven years ago, training dogs to get partnered with veterans.
This month it hit a huge milestone: pairing its 100th veteran with a service dog!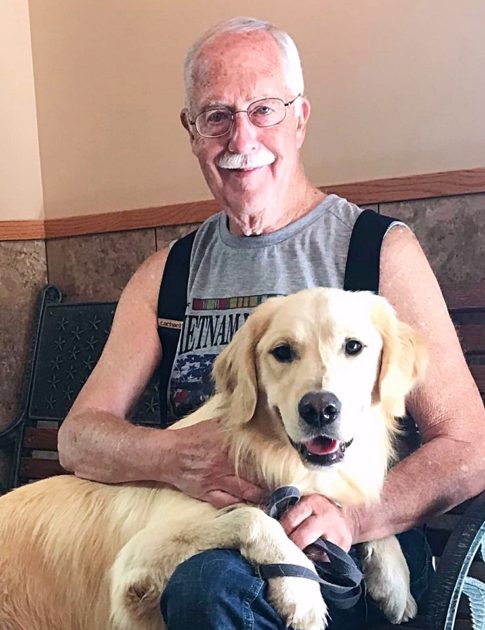 Northwest Battle Buddies/Facebook
Their 100th veteran is Jim Koch, of Everett, WA, who served in the Vietnam War. NBB helped pair him with his service dog, and 18-month-old English Cream Golden Retriever named Bomber.
Koch suffered greatly from PTSD and had been seeing a psychiatrist at the Seattle V.A. hospital.
His doctor recommended a service dog, suggesting that it would help greatly with his disorder.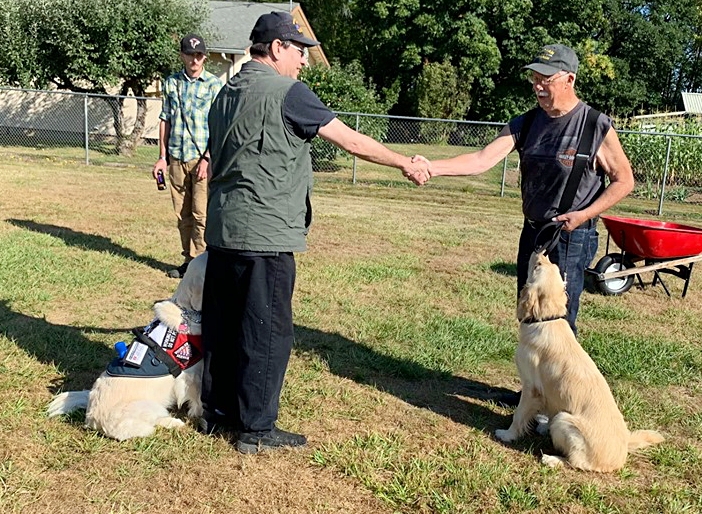 Northwest Battle Buddies/Facebook
That's when he learned about Northwest Battle Buddies and their wonderful mission of helping veterans.
Koch wasn't sure if he could handle a dog, but as soon as he met Bomber, his entire outlook changed. He and Bomber connected instantly, and Bomber has helped him feel alive inside again.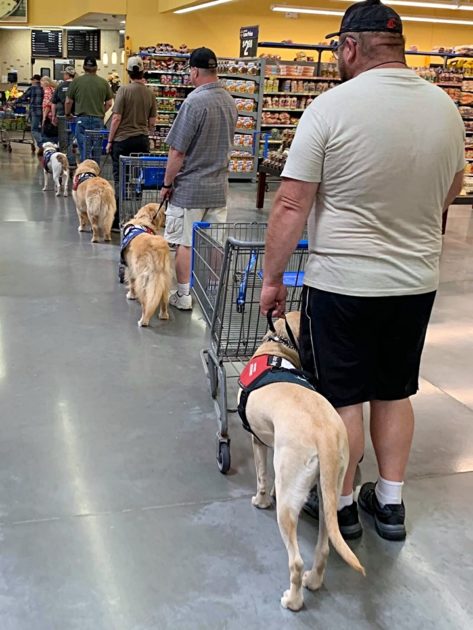 Northwest Battle Buddies/Facebook
Koch and Bomber are currently learning commands and training techniques during a five-week training course, where they take trips to the grocery store and other public places.
Koch has virtually spent the last six years inside his home. He struggled with going out in public on his own, but Bomber has completely changed that.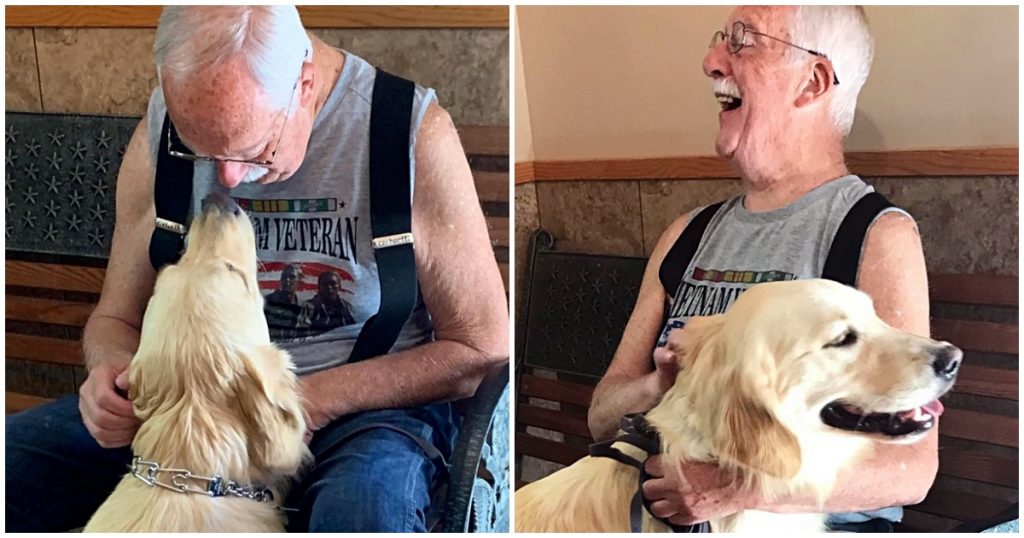 Northwest Battle Buddies/Facebook
With Bomber by his side, he feels stronger and safer and is able to explore the outside world and go places he was never able to go before by himself.
"Our Vietnam veterans are the most close to my heart because they never got what they deserved when they came home. They never even got a 'Thank you,'" Shannon Walker, NWBB President, told KGW8. "And this was a way to say thank you in such a significant way, and they're a great team."
Please 'SHARE' to pass on this story to a friend or family member