Get your tissues ready because this story is going to jerk all the tears. After serving as a U.S. Marine Corps Bomb-Sniffing dog for four and a half years, Cena, a Black Labrador Retriever, was laid to rest by his best friend Lance Cpl. Jeffrey DeYoung. It was an emotional goodbye for everyone, in the memory of a life diligently served for our freedom.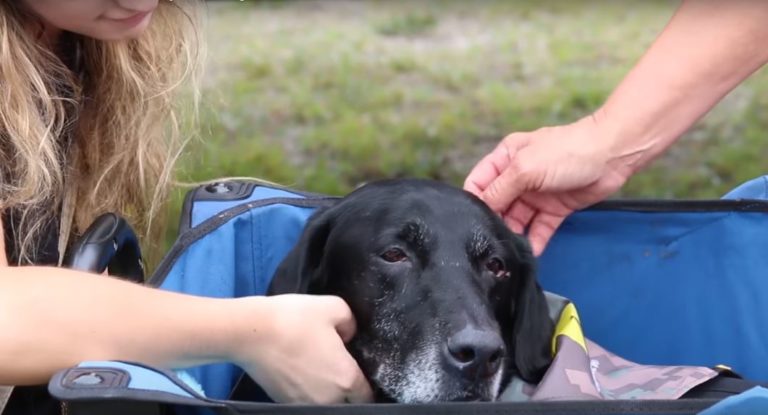 YouTube
Simply put, Cena was a hero. The kind of hero that movies are made of. Through this heroism, an unbreakable bond was formed between Cena and DeYoung during their six months of service together in Afghanistan. A bond that can only be understood to its depths by those who have walked in the boots of a soldier in combat.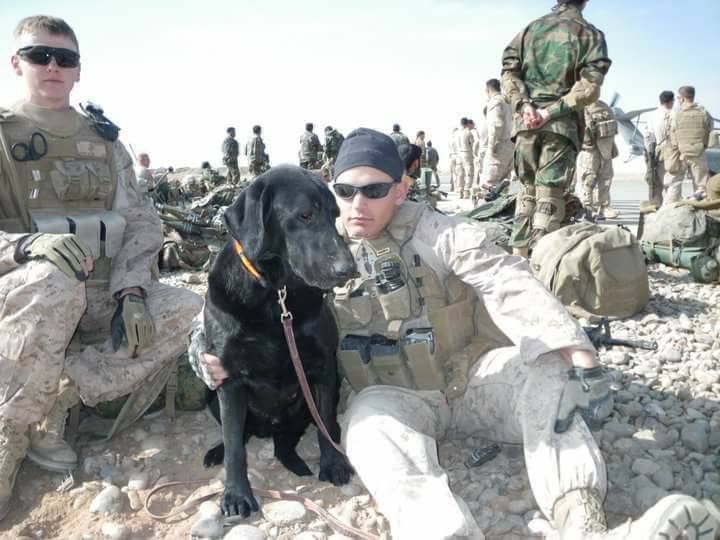 Facebook
During Cena's six months with DeYoung, he kept his partner warm on the coldest of nights while DeYoung carried him across rivers. DeYoung threw himself over Cena while under heavy fire from the Taliban, and Cena comforted him when he lost seven of his closest comrades over a three week period.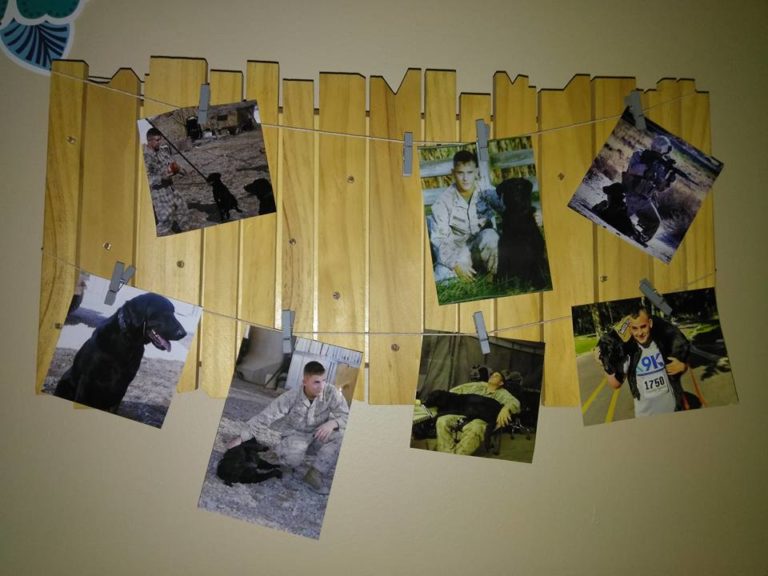 Facebook
The two were inseparable until they weren't when DeYoung was honorably discharged. Cena remained as an active duty bomb sniffing Marine for four more years. The distance was undoubtedly tough for DeYoung. When Cena finally retired in 2014, DeYoung immediately adopted his best friend, comrade, and fellow veteran.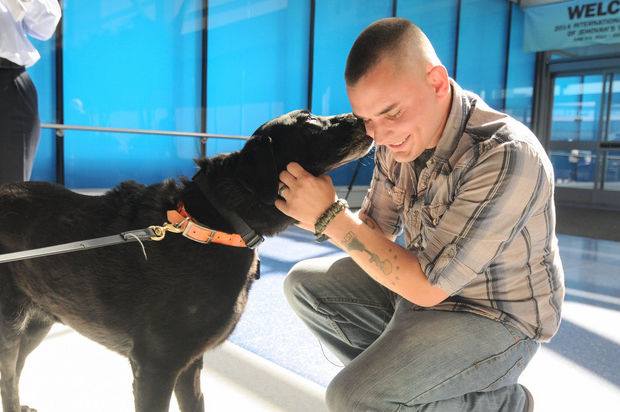 Facebook
Over the next three years, the two lived a beautiful life and cherished all their time together. Free from the fears and challenges of a combat environment, they were living an even more special life together. A life of freedom provided by the very sacrifices they both made in order to have it. Not just for them and their family, but for all Americans.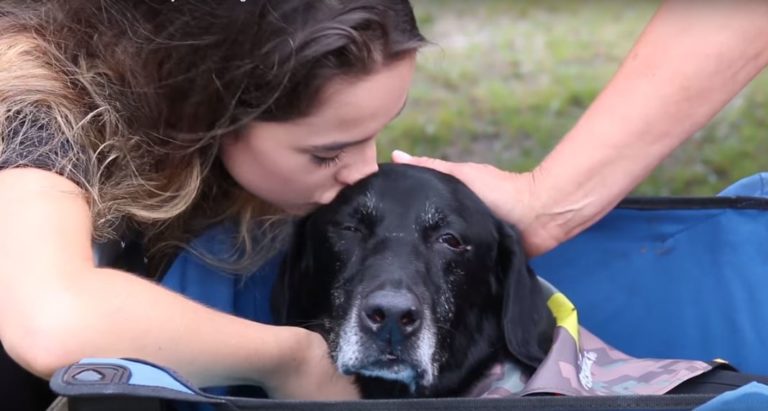 YouTube
When Cena was diagnosed with terminal bone cancer, it was crushing. This was the one heavy fire that DeYoung could not save him from — a river he could not help him cross.
DeYoung spent every day after his diagnosis organizing a spectacular bucket list for his best friend before he had to put him to sleep. One of the things on this list was to ride in an open Jeep.
"My last night with Cena.. words cannot convey what I'm feeling and thinking. I want to run away and not face what I must do. But he needs me to be strong and set him free. He has blessed my life with love and admiration, happiness and strength. Because of hi,m I got to have a family. Because of him, I was able to live. May God forgive me for what I do tomorrow. And may the Lord greet you with open arms and a nice ear scratch.
Goodnight my friend, goodbye my brother. May you rest your head tonight knowing how loved you are and how dearly you will be missed." –Jeffrey DeYoung/Facebook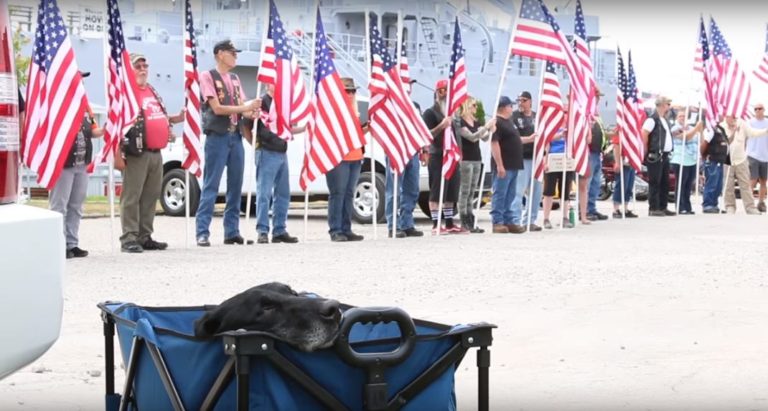 YouTube
In their final ride together, Cena and DeYoung were joined by a convoy of topless Jeeps from all over Michigan. Cena had a beautiful sendoff, a celebration of his life and a final goodbye from a loving, devoted and loyal best friend. While the American Flag represented the freedom which Cena and DeYoung gave to so many, Patriot Guard Riders honored him in a silent flag line as the hero he was and always will be. He was deeply loved by all who surrounded him.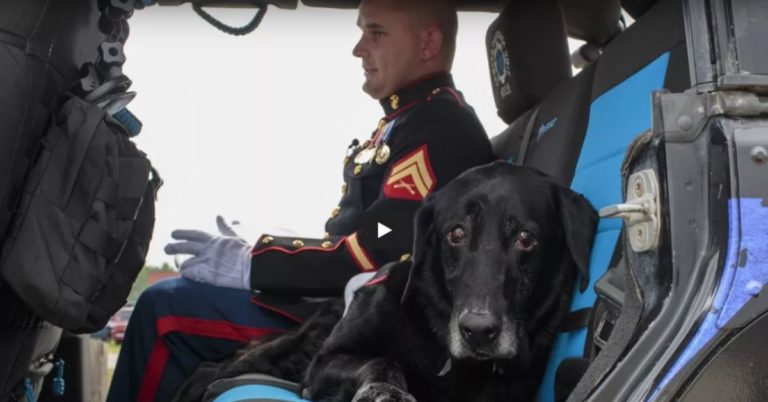 YouTube
The day after Cena was put to sleep and laid to rest, DeYoung wrote this beautiful and heartfelt message on his Facebook page:
"Goodbye my brother, goodnight my friend, may the halls of Valhalla greet you with open arms and may the Lord offer you peace and comfort. Please give a few cuddles to Yazzie and Rangel. And I will see you again. I've carried you in this life. Now I carry you in my heart.
It was you and me against the world… And we won.
I started a new life today, no tail wag when I woke up. No carrying you down the steps or cooking a steak. The toilet lid stayed down this morning. And there will no longer be a squeaky toy to step on. Even though you never spoke the silence is now deafening. But you taught me how to be strong and how to survive. I am so damn proud of you, you have loved my daughters and loved me unconditionally and for that I will be strong, I will be here and I will continue the mission.
I love you." – Jeffrey DeYoung/Facebook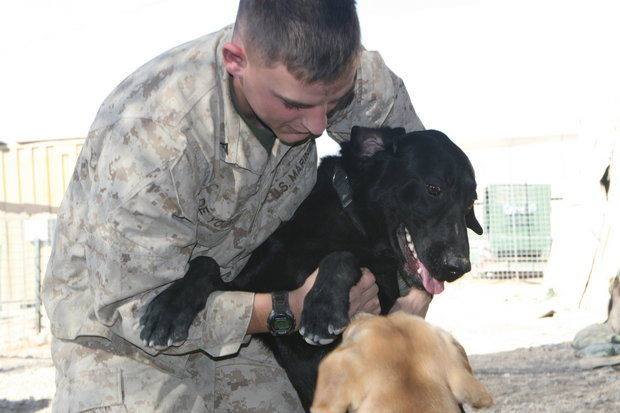 Facebook
And four months later, the pain was still very real for DeYoung.
"I opened a door today. I sat among your things and I cried. Shoulder shuddering, deep sobbing. Oh, how I miss you, little brother. I still can't remove your things from here. But today I opened the door. It's been 4 months to the day since you passed. And I'm sorry it took me so long to do do this." –Jeffrey DeYoung/Facebook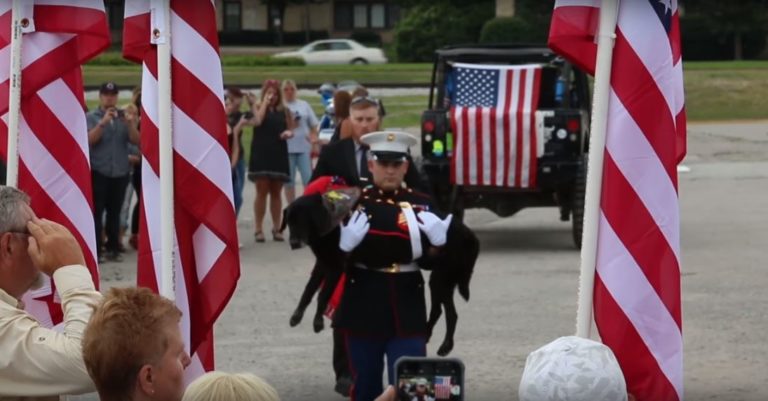 YouTube
In the face of terminal cancer, DeYoung thought the couldn't carry Cena across this river. But he actually carried him across the deepest, darkest and most treacherous river life can give you. And in a way, they carried each other, one more time dressed in their best. Thank you, Lance Cpl. Jeffrey DeYoung, for being such an amazing best friend to Cena and giving him the decorated and honorable goodbye he deserved. The world needs more companions like you.
Please 'SHARE' to pass on this story to a friend or family member