Two years ago, Bleu, a French Bulldog, was diagnosed with a neurological condition. Her owners opted for a lifesaving surgery, but damage to her spinal cord made her unable to use her back legs.
Still, her owner, Katie Bower, who is an oncology nurse, didn't want to give up on her buddy.
"I was confident that if needed I could transfer my skills from taking care of humans to doing what was needed to care for her," she says.
And she does. Bleu doesn't have control of her bladder or bowels, so she wears diapers.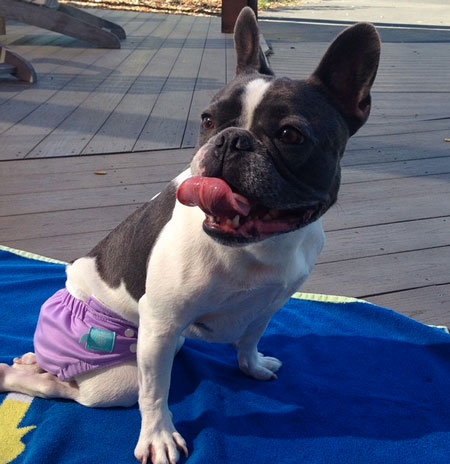 Bower expresses her bladder and changes her four to five times per day, even coming home on her lunch break to do it.
To get around, Bleu got a customizable cart from a company called Walkin' Wheels.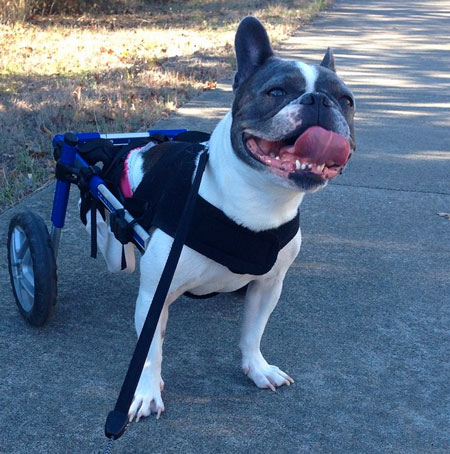 With her wheels, Bleu gets to go on excursions and play outside. She especially likes taking in the view and chasing after turkeys.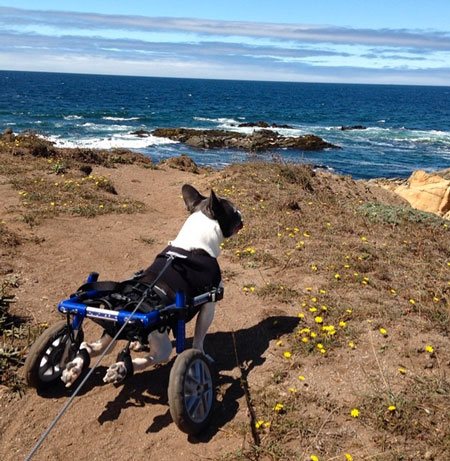 She also is a fetch addict.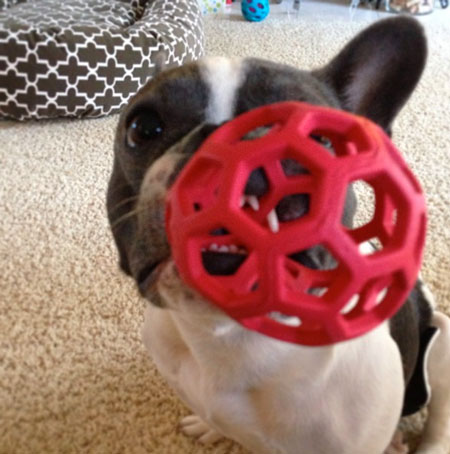 She's made modifications to accommodate her injury, like scratching her face with her front paws.
https://www.instagram.com/p/peqTufEsr2/
"With humans, there's physical therapy, occupational therapy and such to teach you how to continue living your life when faced with something like this," says Bower. "Bleu did this all on her own.
Bleu reminds us of how much we can accomplish when we remain positive and surround ourselves with people who love us.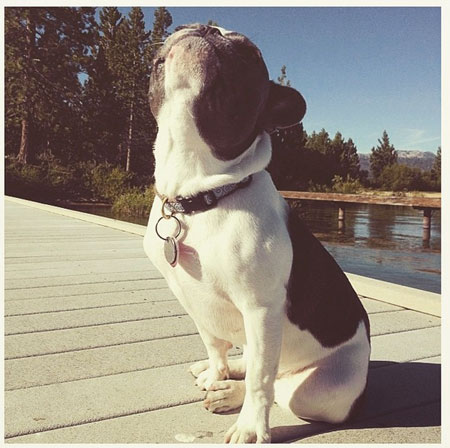 And so many people do love her. In fact, Bleu has an Instagram page with thousands of followers.
She has doggie friends, too.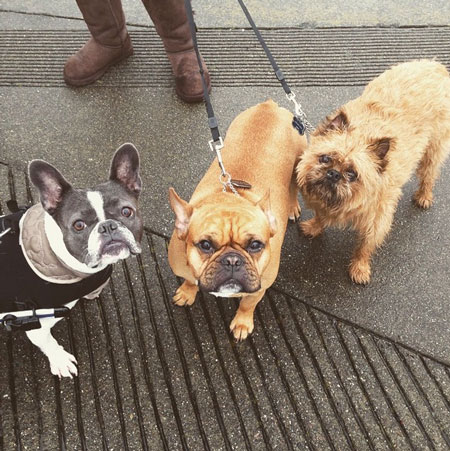 "She's our crazy, happy girl," says Bower. "None of that has changed. Not one bit. She is seriously the same the dog, she just gets around a little bit differently now."