Tema, a 3-year-old raccoon, lives in Kemerovo, Russia, with his mom, Elena, and a host of other cat and dog siblings. But, when it comes to hitting the naughty-meter, nobody's mastered the tricks of the trade like Tema!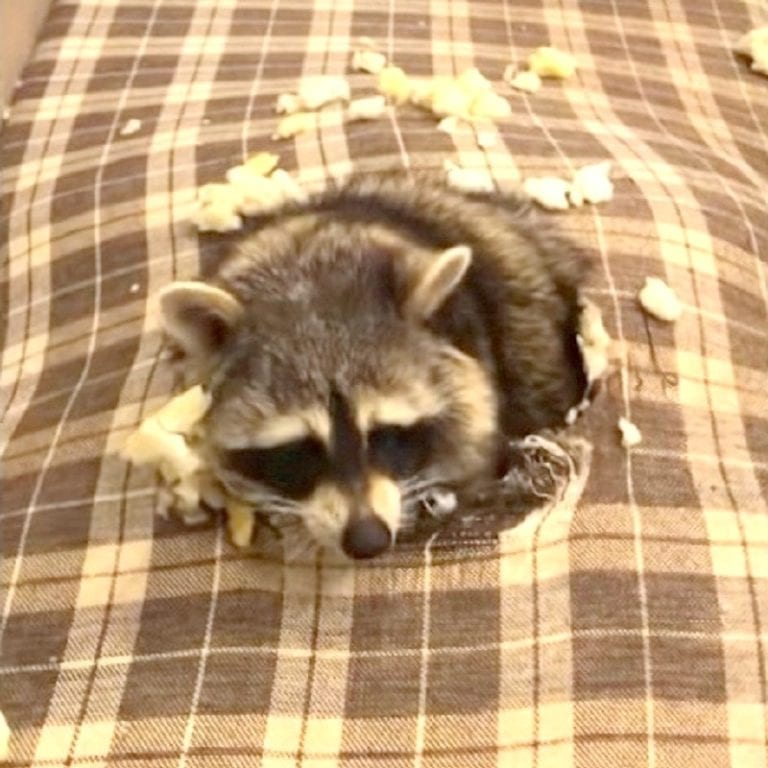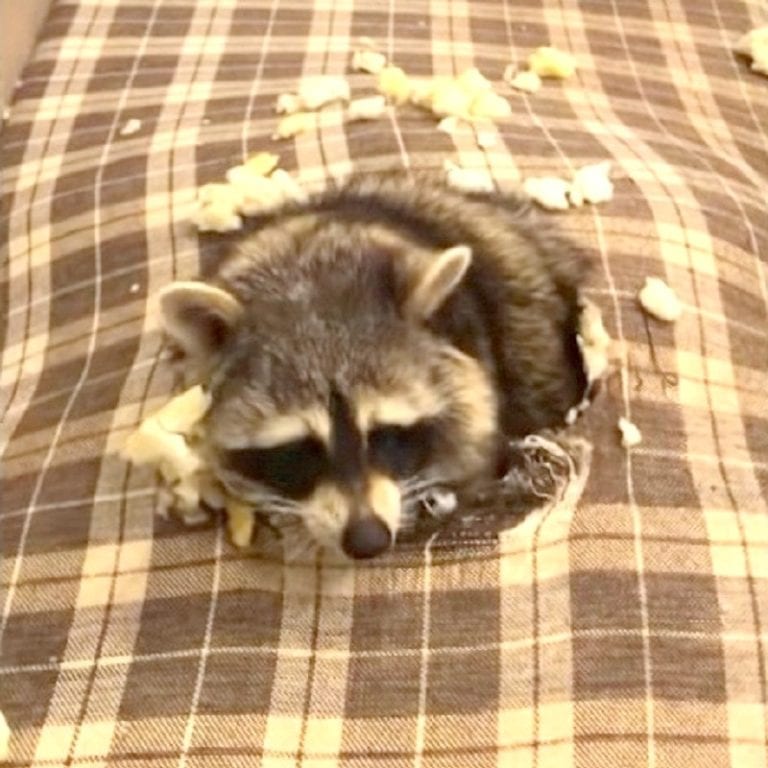 Source: Caters Clips/YouTube
In this hilarious video, we see Elena observing some movement in the couch. She knows that tiny Tema is up to some mischief again. She takes her camera, pushes the cushions out of the way, and starts filming.
Sure enough, Tema has made a giant hole in the couch! The stuffing is spread out like a mass of clouds, and Tema has cozied himself in his new 'tunnel'. But now that he is busted, he races his mind to think of something that would pacify Elena.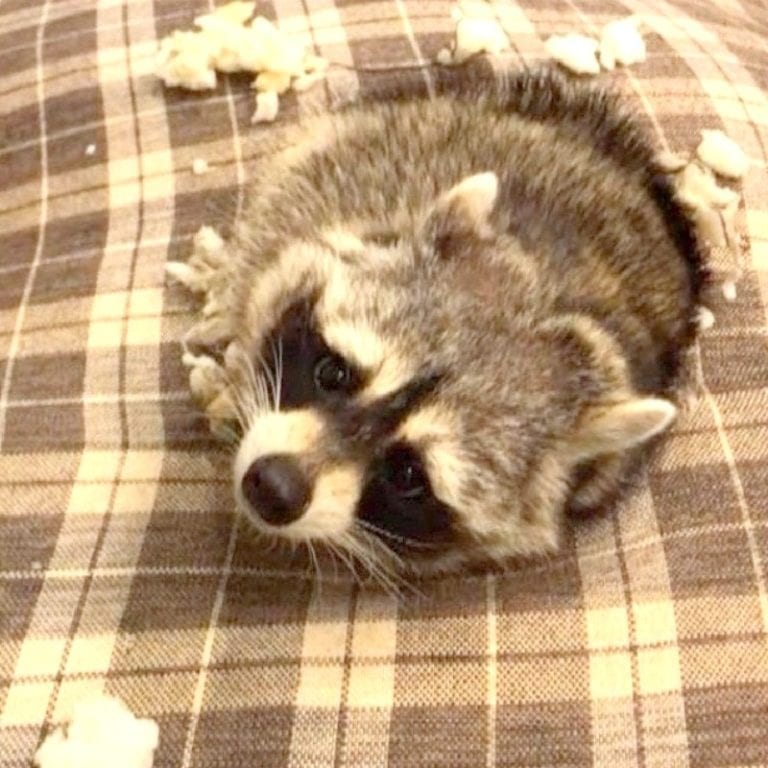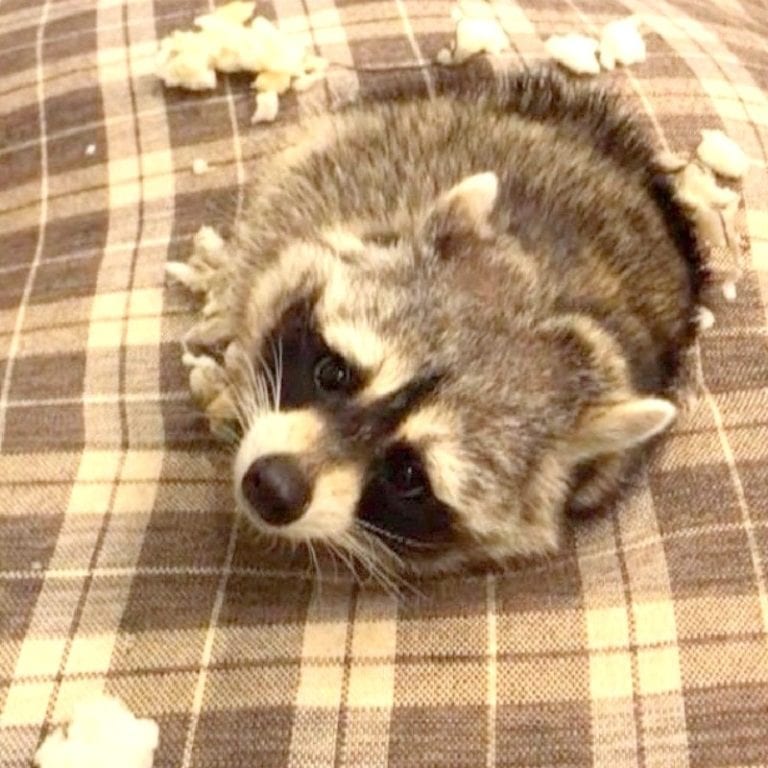 Source: Caters Clips/YouTube
That's when he decides to use his biggest gift – his puppy-eyes! He looks at mom shyly, then looks around with an adorably helpless expression.
It's not long before mom laughs and strokes her cheeky pet. Nicely played, Tema! What an adorable couch-ruining creature!
Click the video below to watch Tema melt your hearts with his cuteness!
Please 'SHARE' to pass on this story to a friend or family member