Tebow the English Bulldog puppy may be just 3 weeks old, but he is already "tired" of the endless challenges posed by life!
In this video captured by Dad, we see Tebow's cute mood swings as his first attempt to walk doesn't go exactly as planned – and it's one of the most adorable things we've ever seen!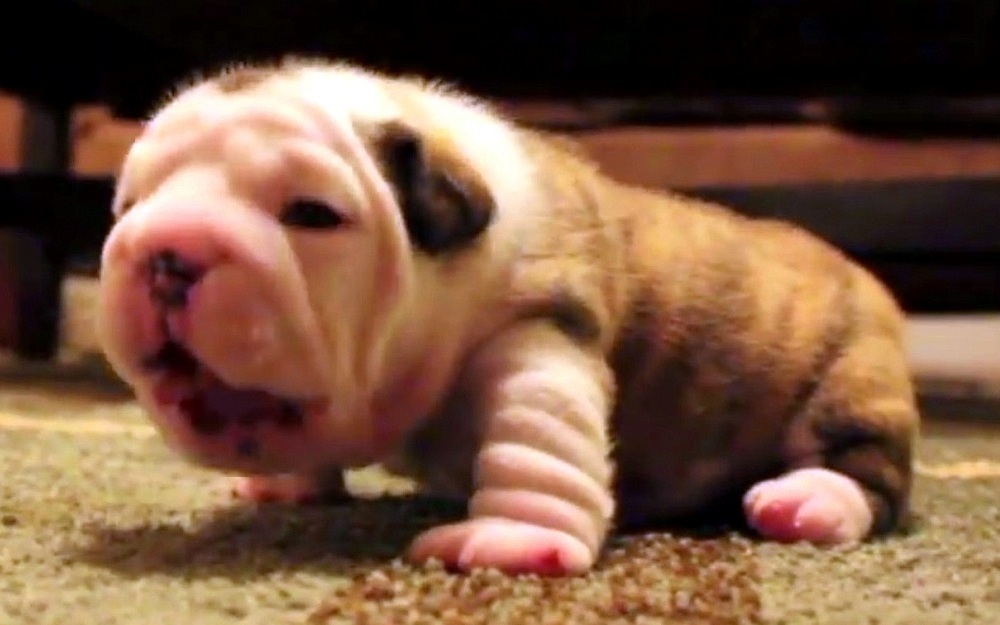 Source: suburbanbullies.com/YouTube
Dad knows Tebow's chunky little limbs must be trained to get stronger, so he coaxes the wrinkly puppy to practice walking around the carpet.
But the moment Tebow actually tries walking, he realizes it's no mean task!
He tries to maneuver his front legs to drag his entire body, but he only ends up being exhausted and frustrated!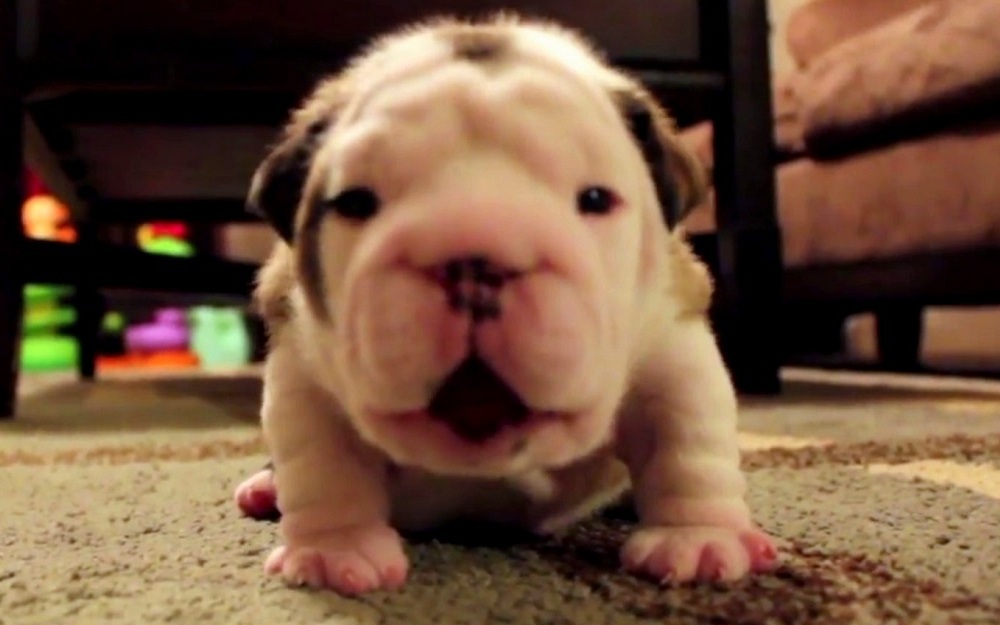 Source: suburbanbullies.com/YouTube
Once Tebow sees the apparent difficulty involved in walking, the poor baby just freaks out!
He kicks off an angry rant as he squeals and barks to complain about the arduous process of walking.
But the very next moment, he whines and cries while indulging in bouts of self-pity. What a character!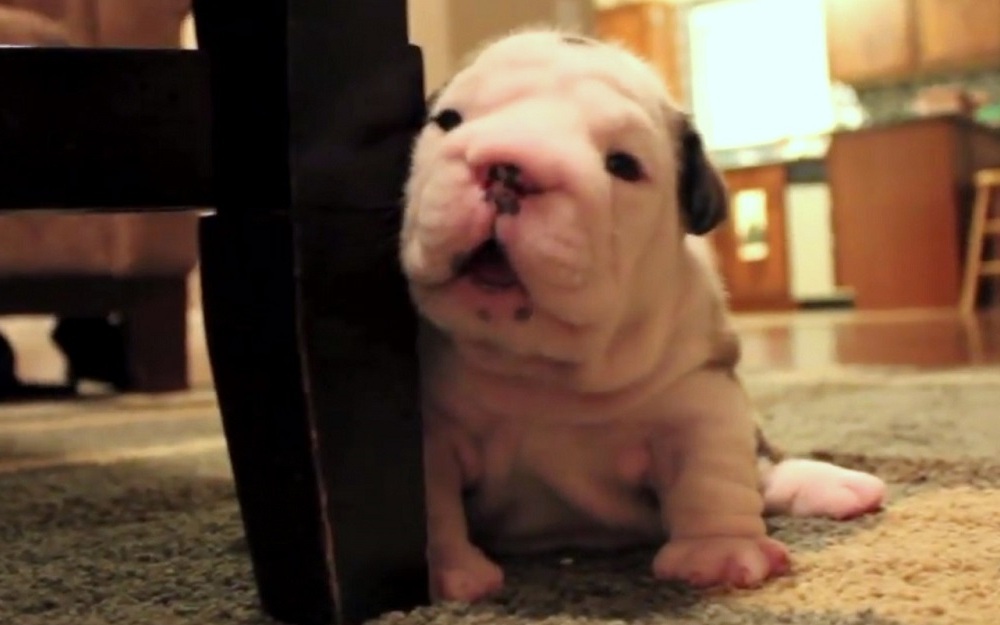 Source: suburbanbullies.com/YouTube
Despite his struggles with walking, Tebow is not a quitter.
He shifts between crying and complaining as he finally makes it to the end of the carpet, where Dad is waiting to shower him with some congratulatory cuddles!
Tebow's first walk totally brightened up our day! Do keep your volumes up for this to make sure you don't miss this charmer's squeaky grunts and baby noises!
Click the video below to watch a feisty Tebow's hysterical tantrums as he learns how to walk!
Please 'SHARE' to pass on this story to a friend or family member