It is usually difficult to leave our childhood homes for the last time. We have lovely memories connected to the place where we grew up, and before leaving, we would want some alone time to dwell on these experiences in our favorite places.
Based on one pup's lone reflection before moving, it appears that dogs feel the same emotions when owners leave their homes.
Squash, a Bernedoodle owned by TikTok user @squashiebernedoodle, was recently seen in a video peering out their back window on moving day.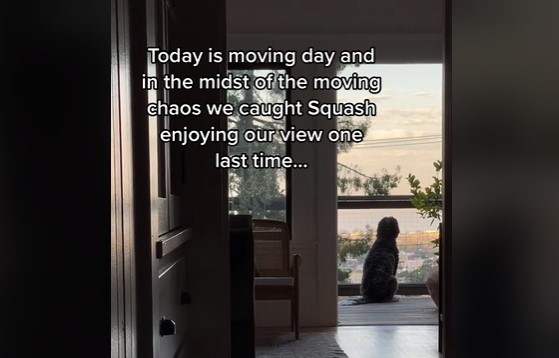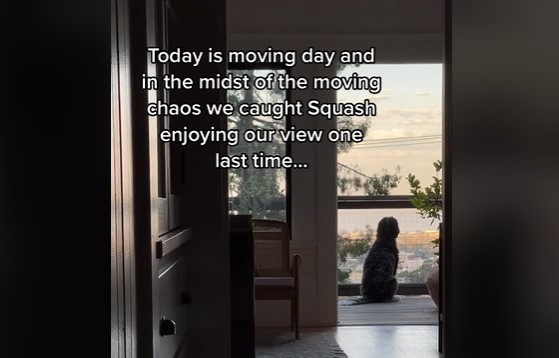 This window offers a stunning view of the Golden Gate Bridge, but in exchange, Squash will enjoy her little backyard.
Watch the video to observe Squash enjoying her last few moments at this home and the view that she is holding in such high regard.
We are so sorry that Squash had to leave behind such a peaceful scene. She will love her new yard, we are sure of it, but it will be hard to let this sight go.
Commenters adore how calm this dog appears as he takes one final look at the Bridge. We're glad Squash was able to spend some time alone with this view before they left the house. As @cheeriosrock stated, "She brings such peace when watching her. I would love to see her visiting at a retirement facility. She had such a calm presence." Another user, @toddb190, added, "One of those special life moments that are captured, amazing!"
Although they are aware of Squash's unhappiness, they also know that she will like her new house. We concur with the comments made by @winning205 and @oatmeal the sheepadoodle, who remarked, "Omg Squash, I'm sorry. You'll like your new house," and "Wait till she gets to her new backyard!" Although the view is beautiful, Squash will appreciate having lots of room to run about in her new yard.
We are sending this doggie all of our love because we are aware of how difficult it may be to say goodbye to locations that hold special meaning for you.
Source: PetHelpful