Abandoned, shot, and hit by a car, the dog lay on the side of the road, mustering every ounce of strength she had to stay alive. Her owner, in the meantime, cowardly ran away to try and avoid capture from law enforcement.
The sweet dog had no choice but to hang her head, try to stay alive, and either wait for someone to save her or turn her soul over to the angels. All she could hope for at that point was the kindness of strangers.
When the call came in at the Animal Control Office in Wilmington, North Carolina, the caller reported a stray dog in the neighborhood. Jewell Horton, manager of the Pender County Animal Shelter, took the call and headed out to try and save the helpless dog's life.
She scooped her up, rushed her for medical care, and veterinarians revealed the grim news. The poor pooch was not only shot and hit by a car but had to have a leg amputated. However, there was hope!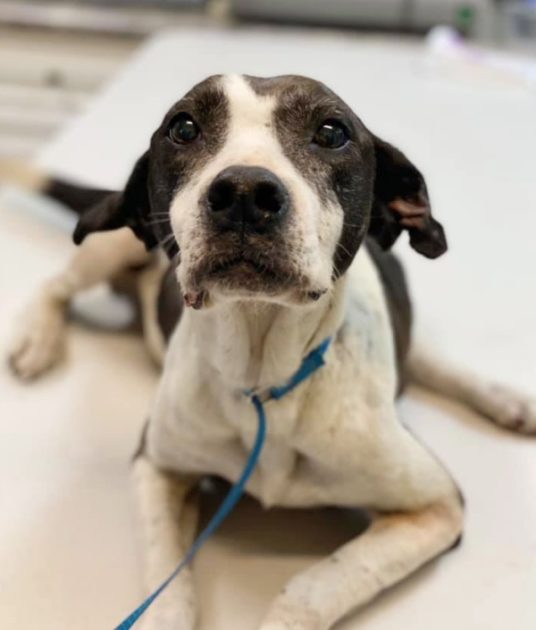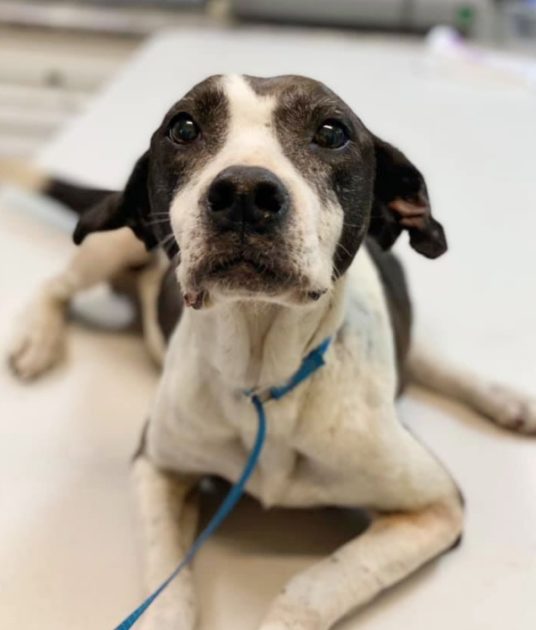 Source: Pender County Animal Shelter – Pender Pets/Facebook
Somehow, the dog who once looked death in the eye now had a chance at pulling through. She was so grateful for everyone helping her that the dog lit up like a Christmas tree and smiled at everyone.
It was as if she was offering gratitude for the kindness being given to her. Staffers decided to name the dog Smiley, but they had no idea that it was actually her real name. It seemed as though the miracle baby was meant to be found at that moment.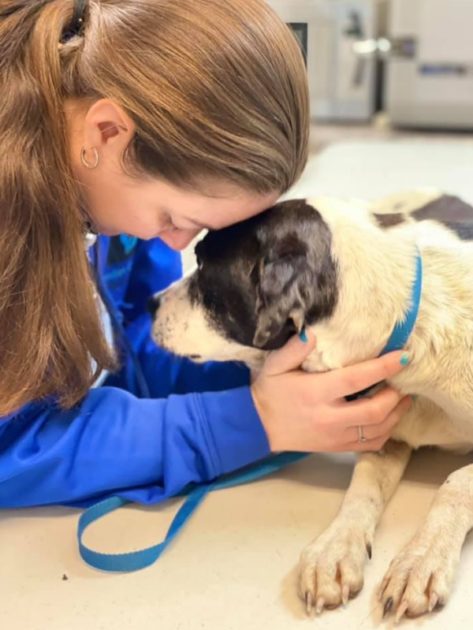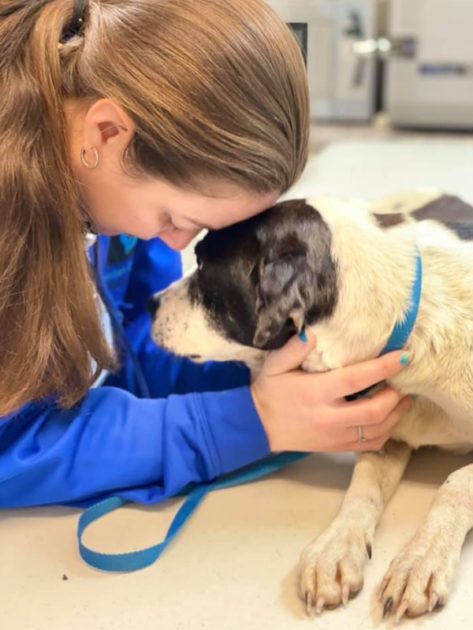 Source: Pender County Animal Shelter – Pender Pets/Facebook
"She had a rough go but is super bright and happy to see everyone today," Pender County Animal Shelter wrote on Facebook. "We have to work on her emaciation and parasites, but she is heartworm negative yay!"
Once Smiley recovered, the shelter plans to help her find a forever loving home. She is about 8 to 10 years old and loves to smile, so we have no doubt this sweetheart will find the right home.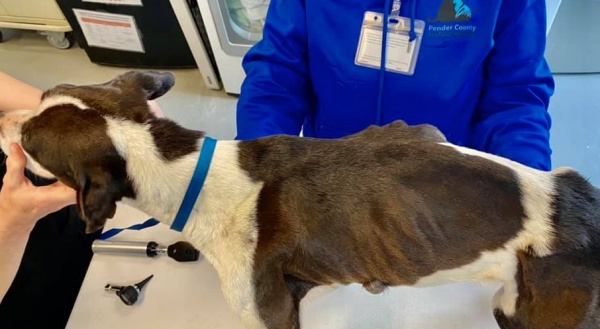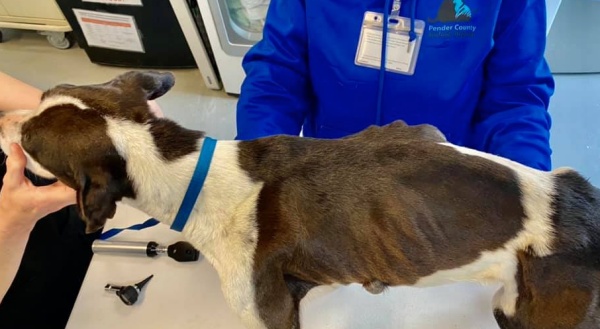 Source: Pender County Animal Shelter – Pender Pets/Facebook
H/T: WECT News 6
Please SHARE to pass on this story to a friend or family member