Serving our country is a huge sacrifice. Getting back home safely is a feat in itself. We are so grateful for all those who serve and realize that their sacrifices are never easy.
Thankfully, moments like this one can be shared so civilians can truly understand how much our servicemen and women are missed.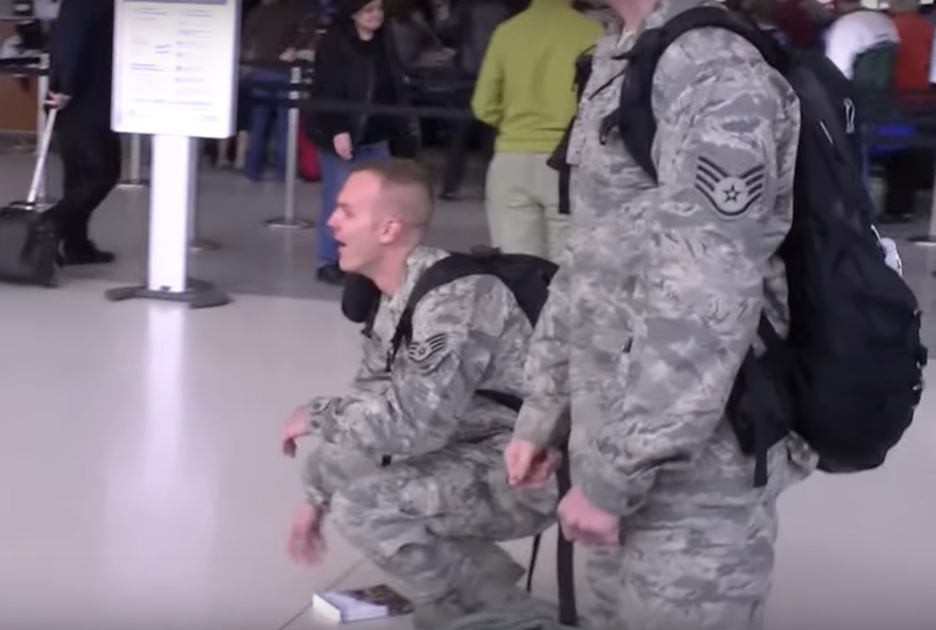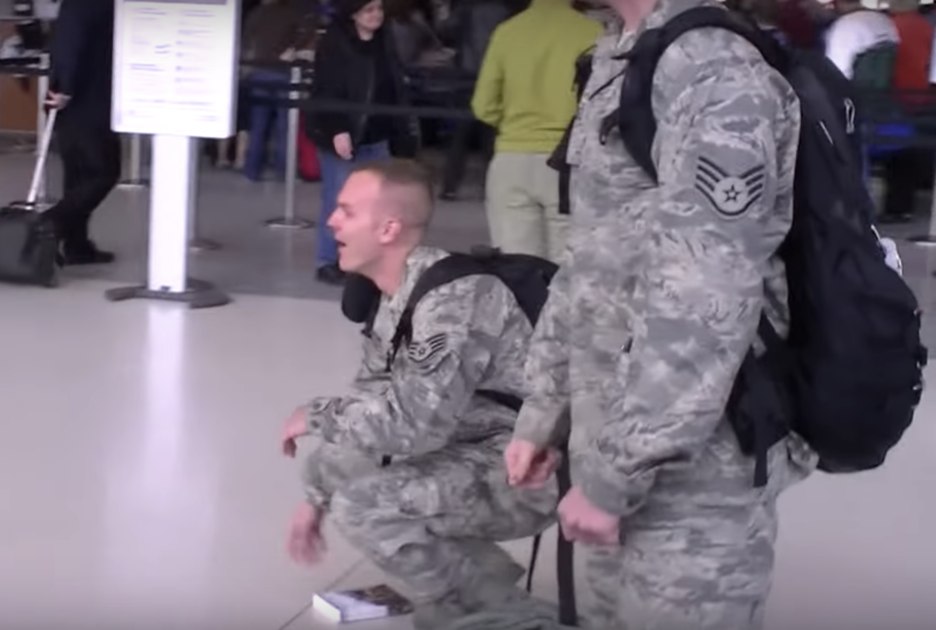 Source: Brent C. via YouTube
Brent couldn't wait to get home to his family. Of course, his family was just as eager to see him too. What Brent didn't know was that he would be greeted, first, by his #1 fan.
Brent's parents were wanting to hug him first but they knew, deep down, that seeing this special gal, would truly make his welcome home a magical moment. Brent's parents made arrangements with the airport to allow this to happen. Let's just say Brent was over the moon!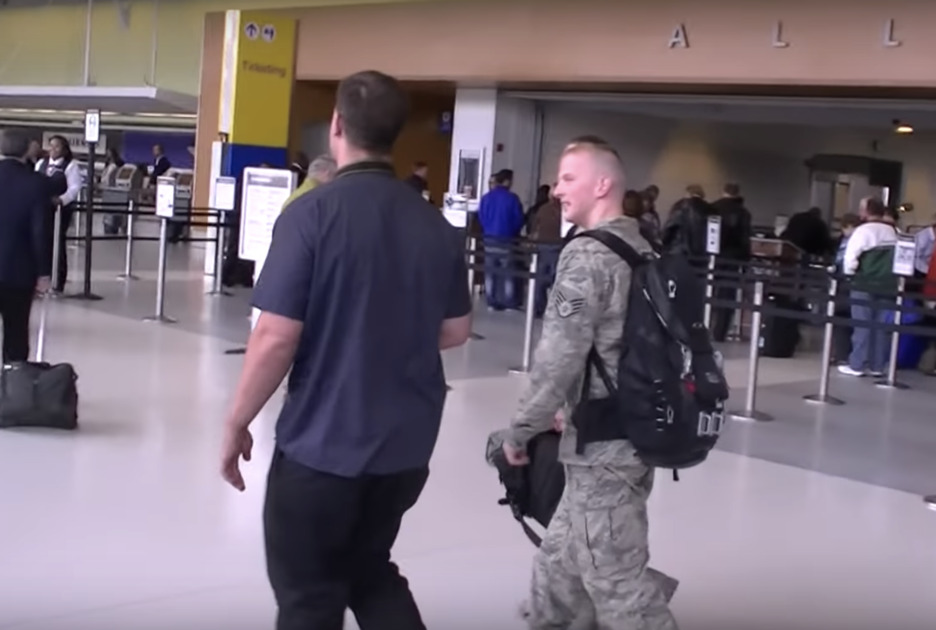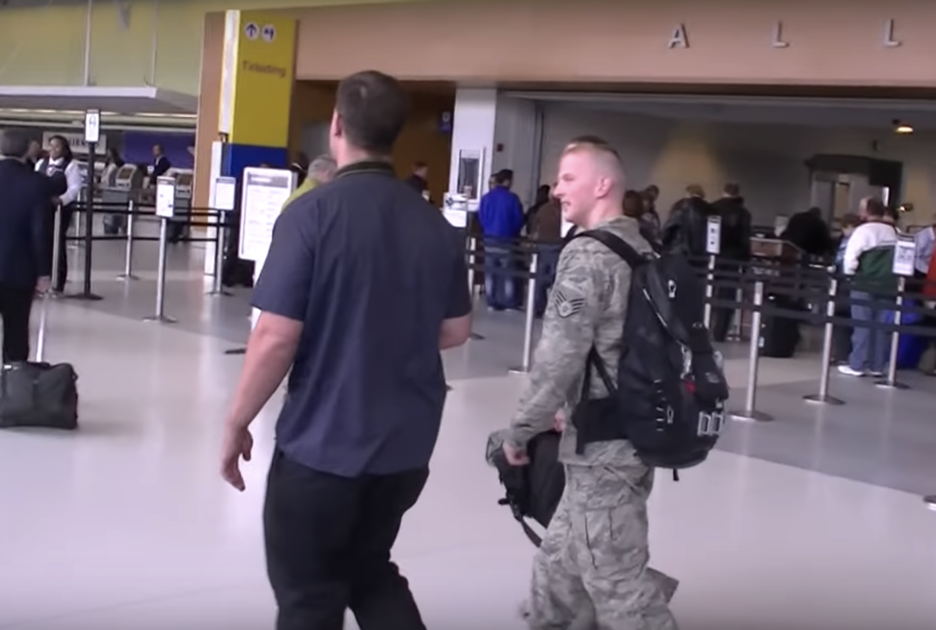 Source: Brent C. via YouTube
As Brent walked off the plane and through the terminal with another soldier, he was understandably tired and likely overwhelmed to be on American soil. But it was when he made his way a bit further, that his whole demeanor changed.
He got a glimpse of his parents standing nearby and while his heart swelled to see them there, he was quickly on his knees to greet someone very special. As if the two had been apart for ages, and for his dog, it likely felt that way, she runs over unsure of who he even is.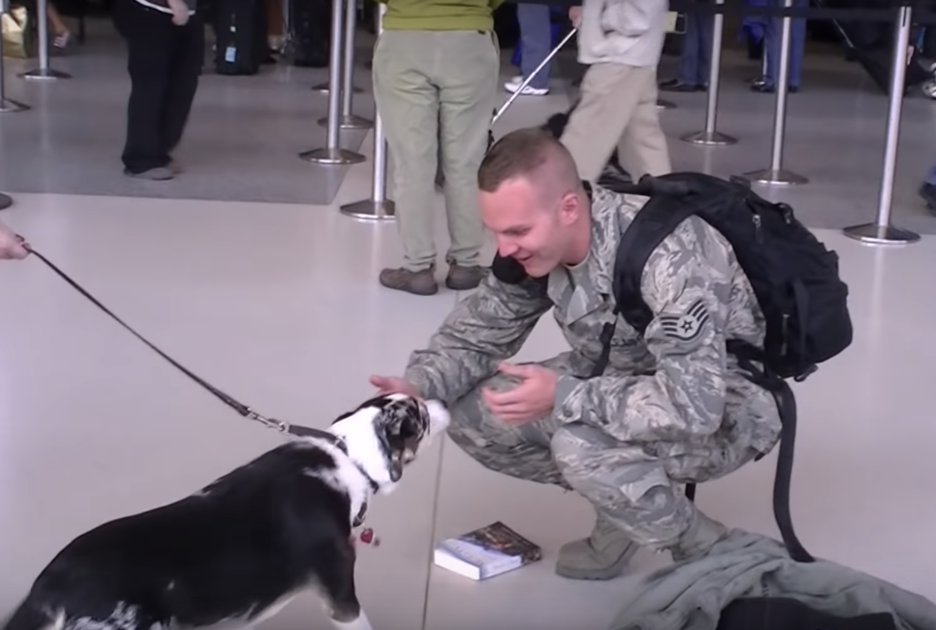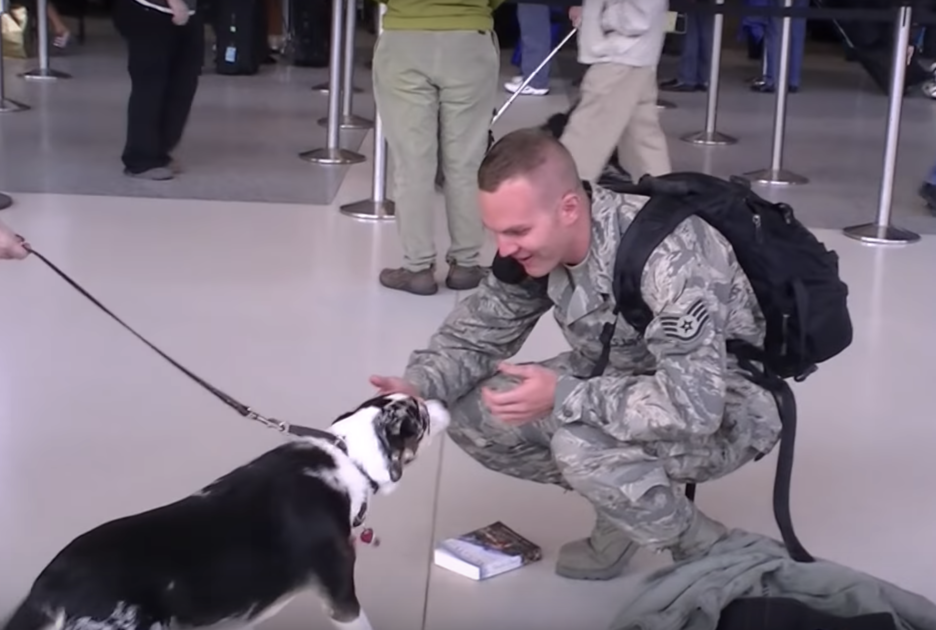 Source: Brent C. via YouTube
It takes a matter of two sniffs and then it all comes back to her. DAD! You're home! Brent's parents had been happily watching his dog while on deployment but no one can replace your "true human." Brent's baby girl is quick to jump up, with tail-wagging, to tell him just how much she missed him.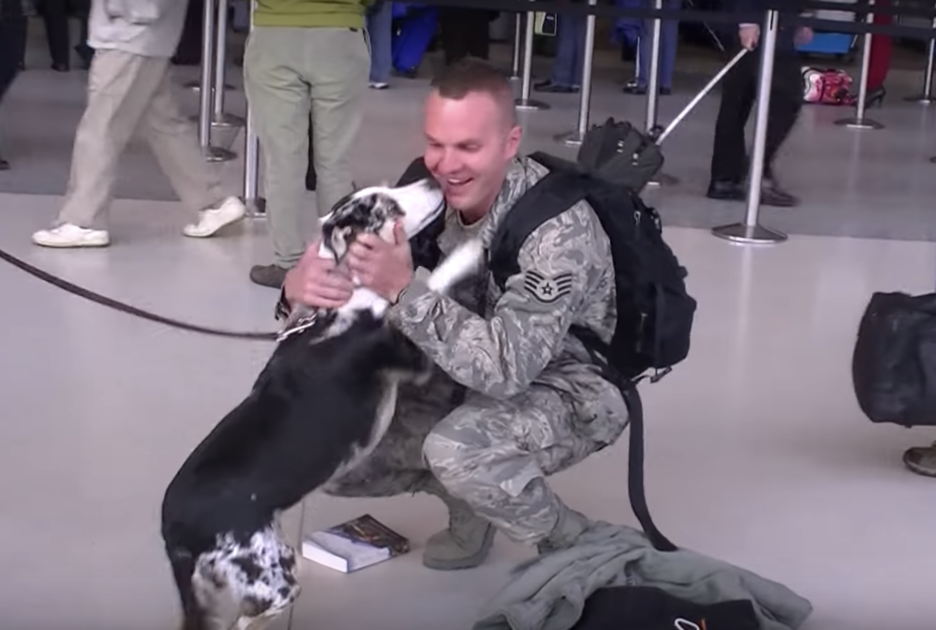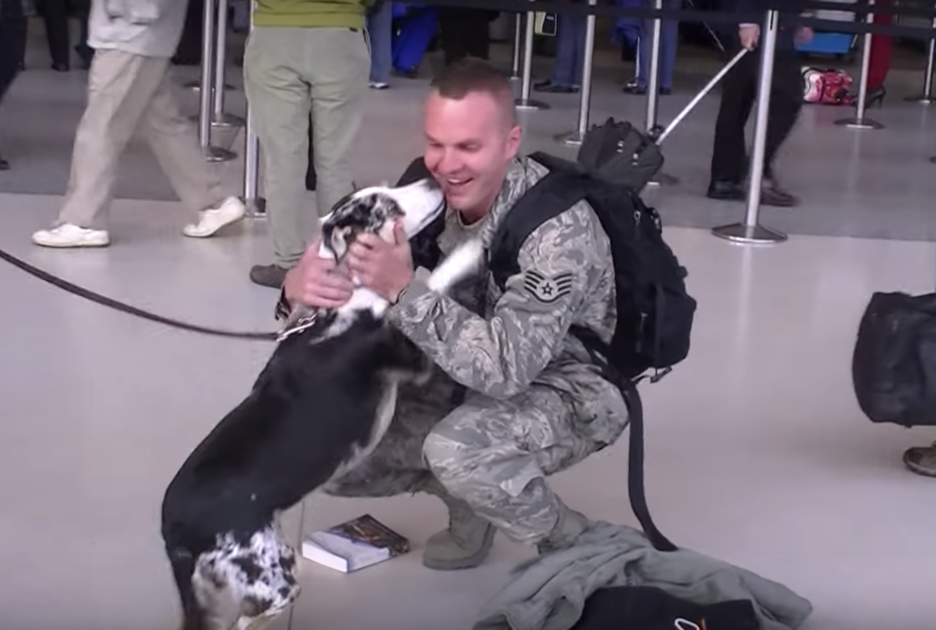 Source: Brent C. via YouTube
She even speaks, the sweetest little whimpers, as if she's saying, "It's been way too long, Dad. Thank goodness you're back. Now promise me you'll never leave again!"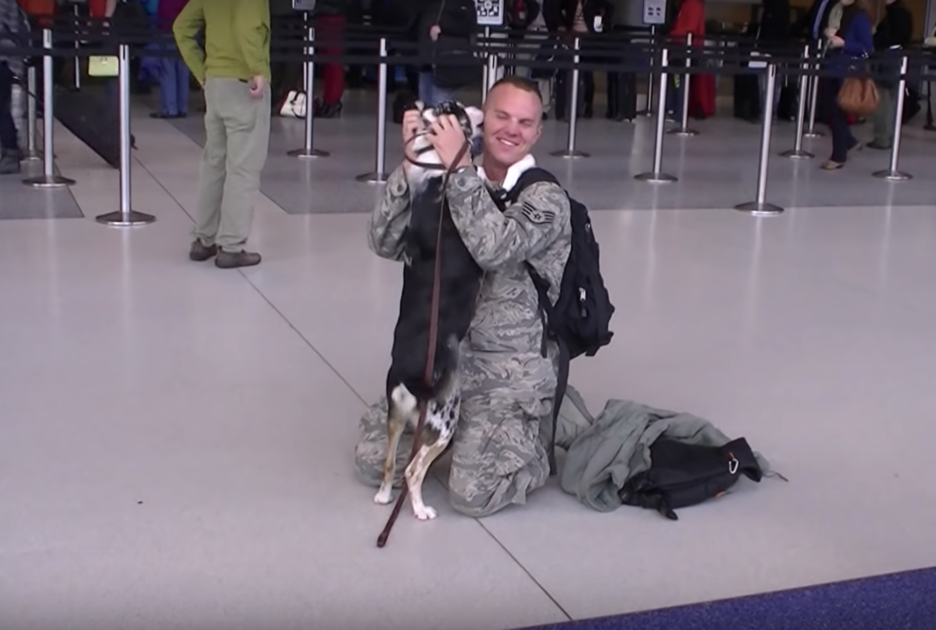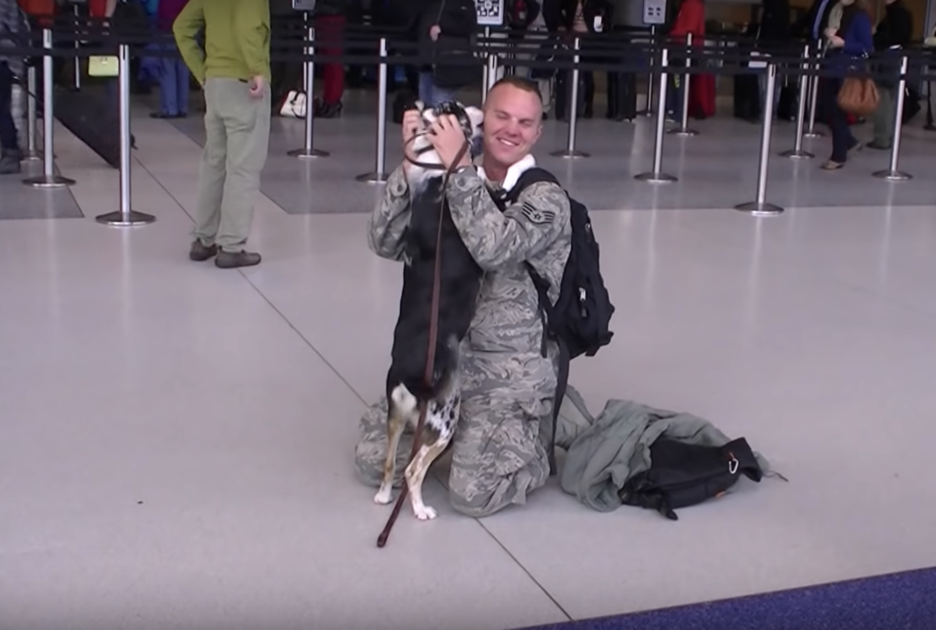 Source: Brent C. via YouTube
His embrace and his dog's affection are exactly why we: Never get sick of reunions, LOVE dogs, and will always share stories just like this one to gift you all the feels. Don't deprive yourself of the feel-good moment that proves that love between dog and human is one of a kind!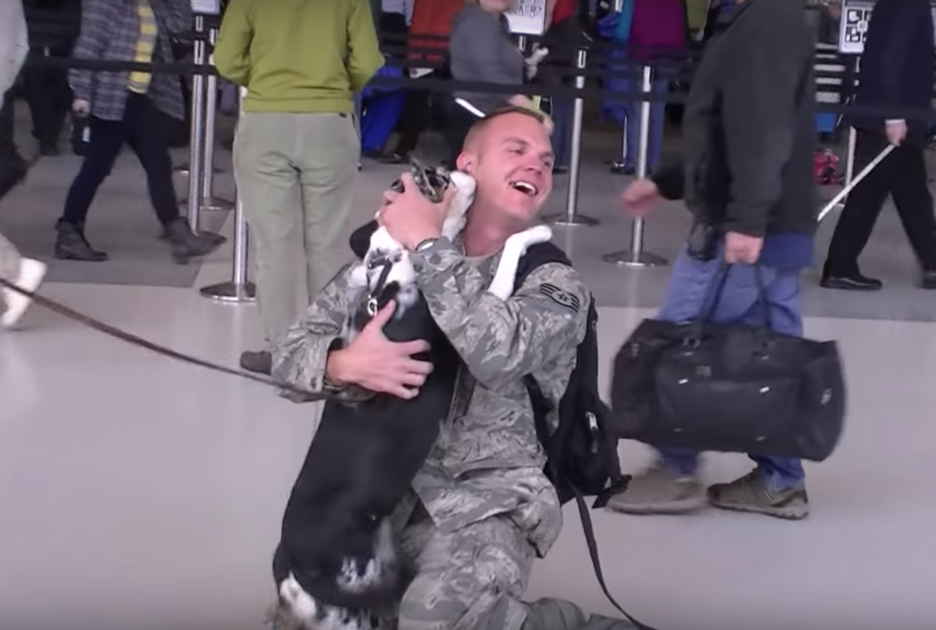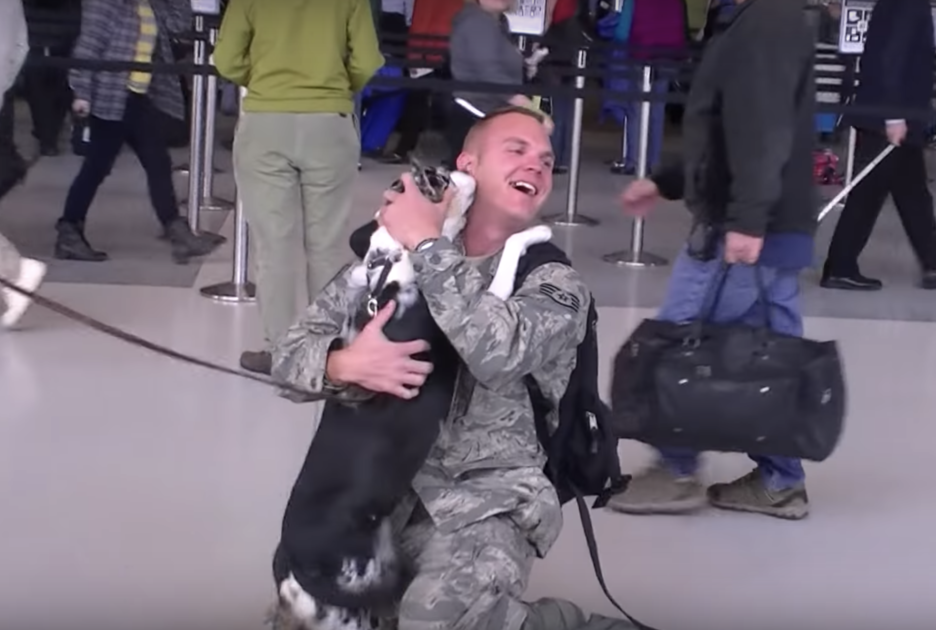 Source: Brent C. via YouTube
Brent, thank you for your service! Welcome home!
Please 'SHARE' to pass on this story to a friend or family member