Secret the Australian Shepherd is one talented dog.
In addition to riding scooters and skateboards, dancing, and doing yoga, the thrill-seeking pooch can also go sledding all by herself!
Her owner, Mary, captures all of these talents and hobbies on video for us to see.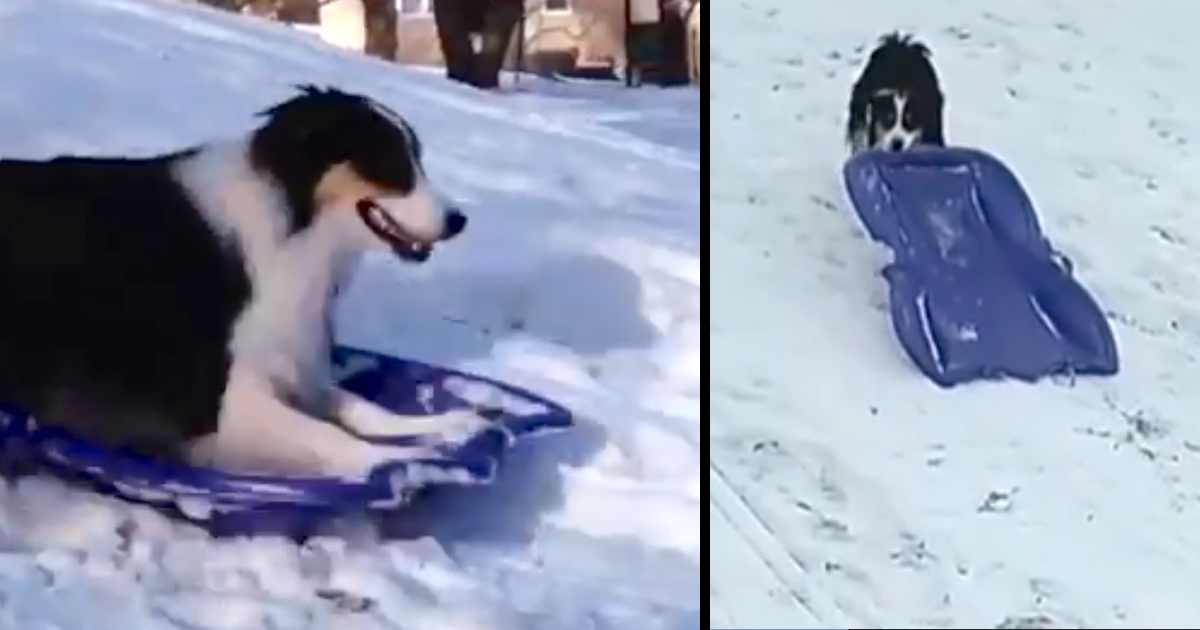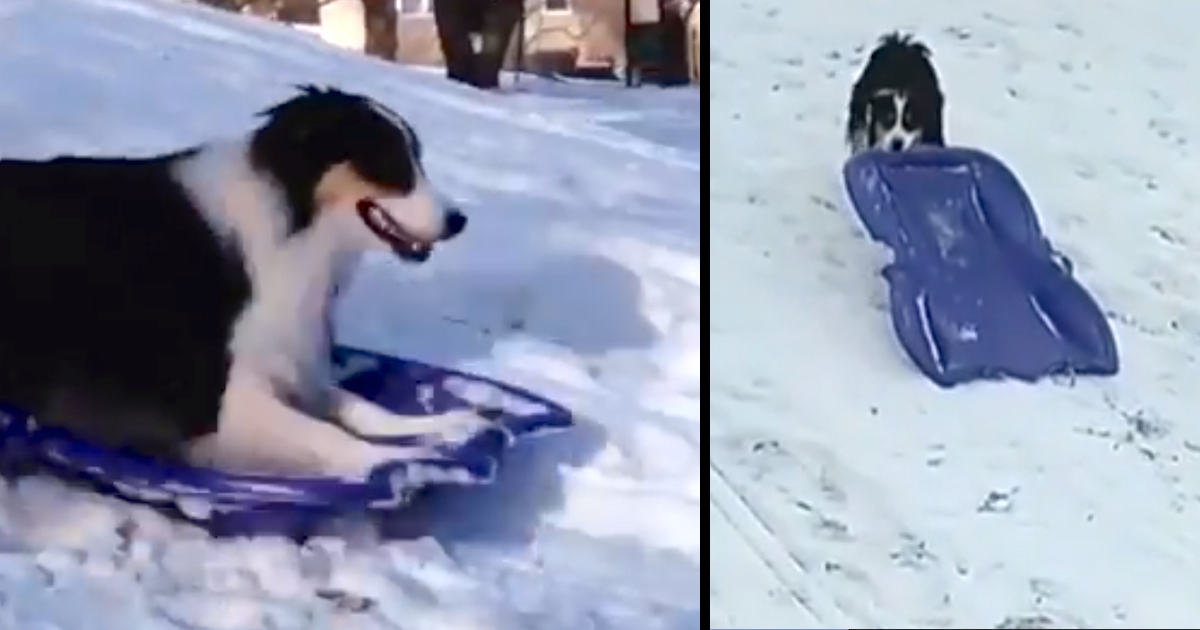 When it starts to snow, the three-year-old dog gets excited.
Without any assistance, Secret drags her sled all the way to the top of the hill and rides to the bottom before grabbing the sled again and repeating the process all over!
She insists on these solo rides and has so much fun going at her own pace. 😀