Sebastian the Newfoundland is always concerned about the safety of his little human sister, Sierra.
He gets especially worried when Sierra turns into a curious explorer and ventures out into their backyard all alone.
Needless to say, Sebastian has decided to keep an eye on Sierra at all times!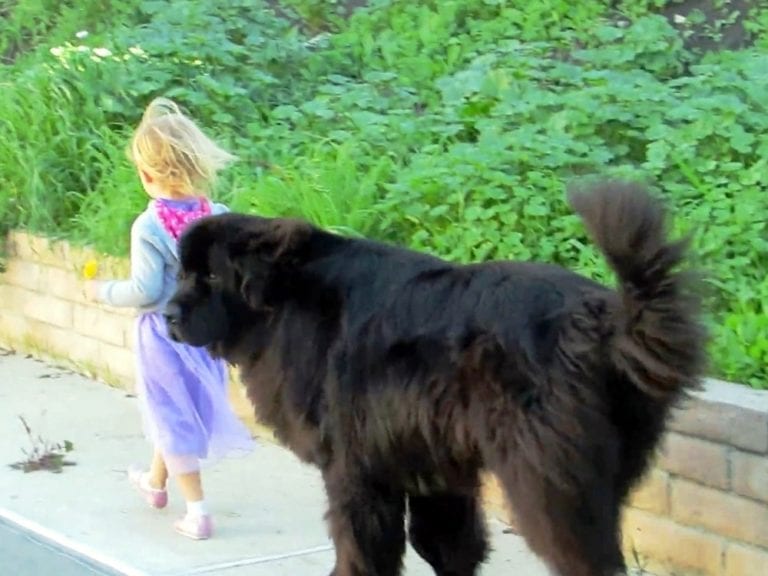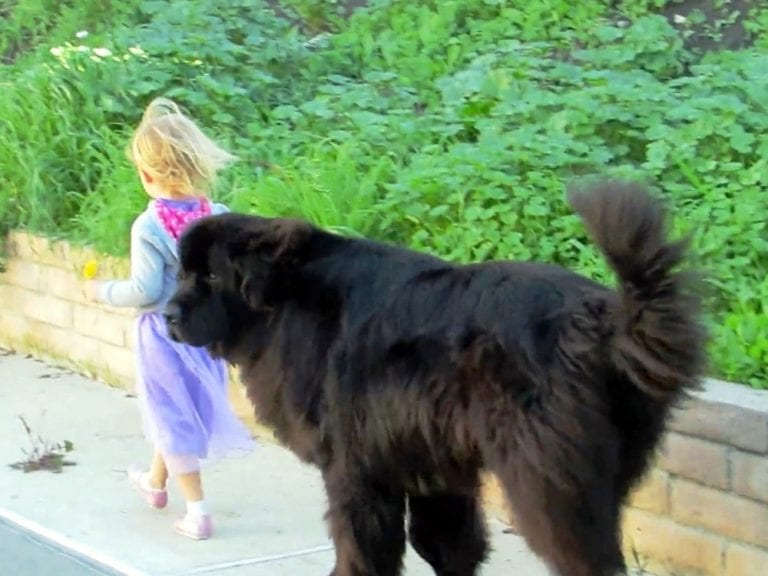 Source: Rumble Viral/YouTube
In this video, we see Sierra and Sebastian strolling around their backyard on a very windy day. Mom is puzzled when she sees the pair aimlessly walking back and forth beside the wildflower overgrowth.
Then she realizes that Sierra is busy picking flowers, while her faithful dog is running high on anxiety because he fears his distracted sibling might trip and fall into the pool any second!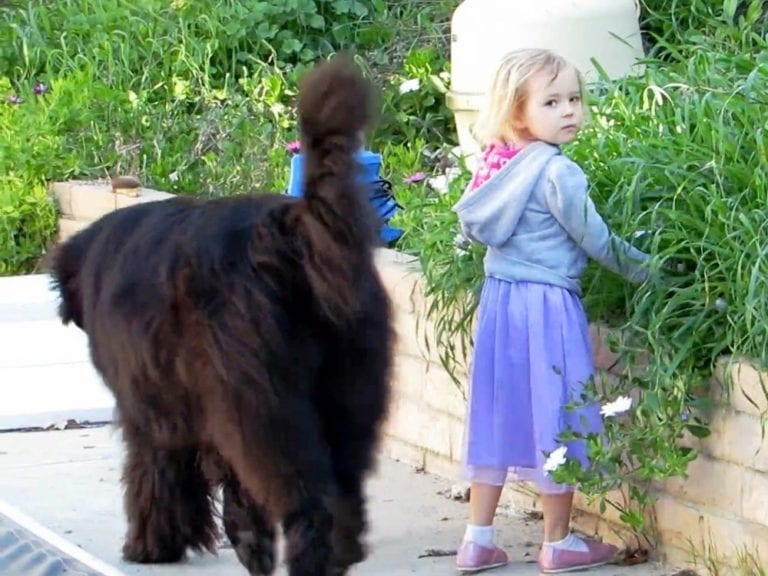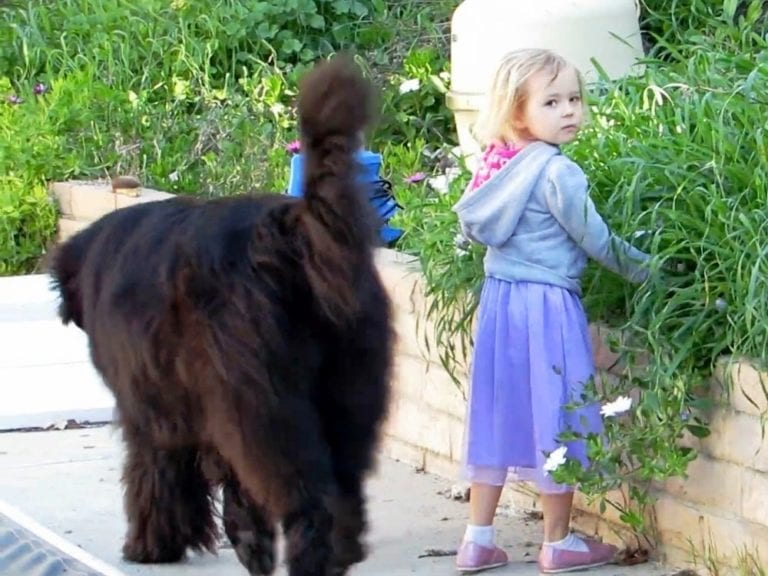 Source: Rumble Viral/YouTube
Although the pool has a robust safety cover over it, Sebastian is still not convinced about Sierra's safety.
He refuses to let the girl be by herself, and religiously keeps tailing her even if she's just contemplating which flower to pick! What an incredibly sweet gesture!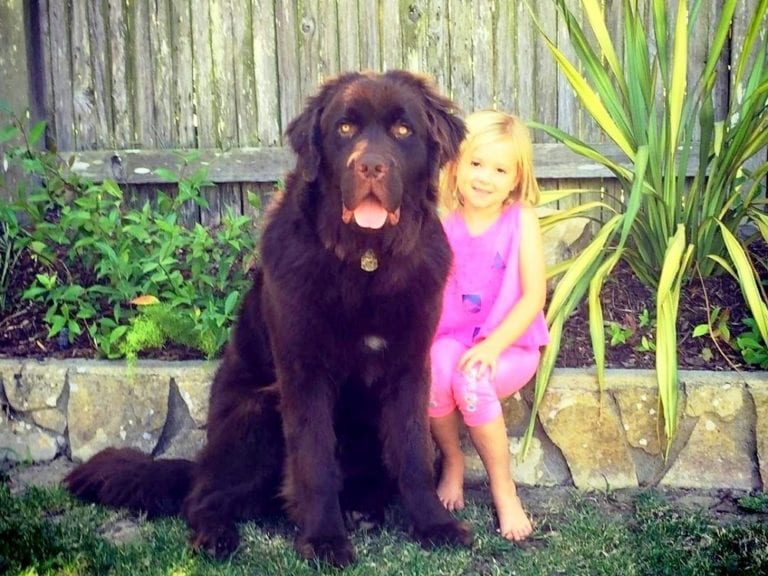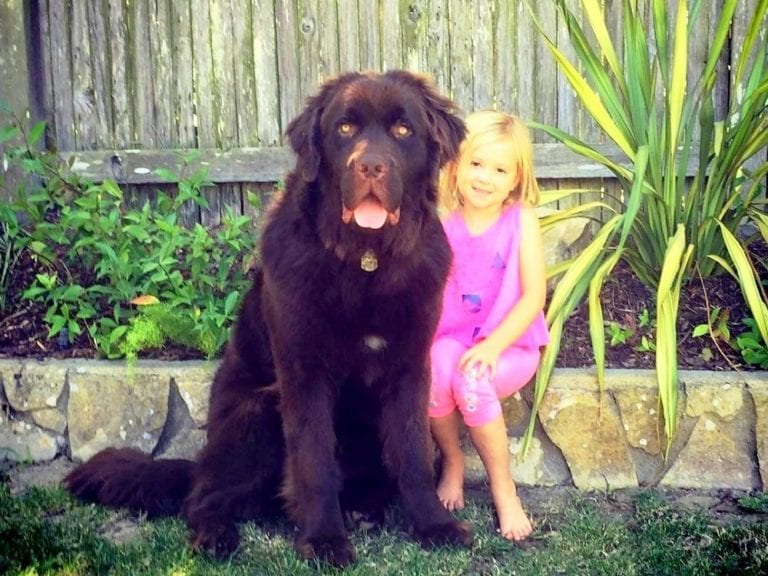 Source: welovenewfies/Instagram
Newfoundlands are often referred to as "Nanny Dogs", because they easily get attached to kids and are ready to put their lives on line for them.
Sierra knows that her giant doggie brother always has her back, and this gives her the freedom to explore her backyard without a care in the world!
Dogs are the superheroes every child needs!
Click the video below to watch the anxious Sebastian looking out for his sister in the backyard!
Please 'SHARE' to pass on this story to a friend or family member