Dogs are such adorable social butterflies, they'll do anything to make a new friend.
The Rottweiler dog in this video just discovered a cute bunny in the garden, and now he is ready to do anything to befriend her!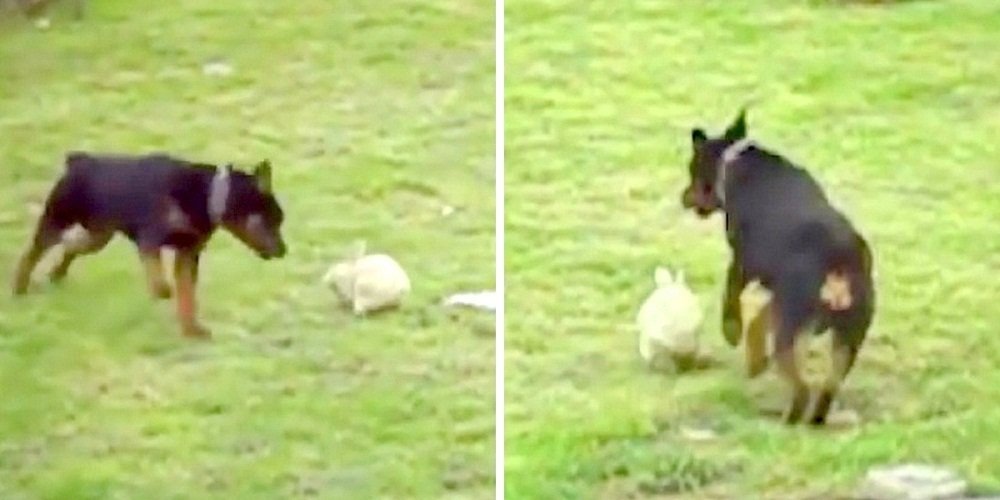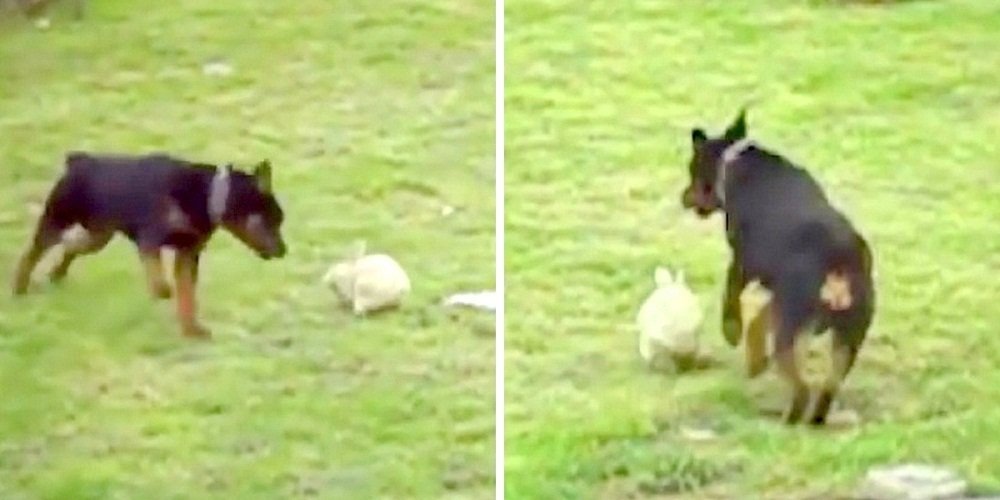 Source: Rumble Viral/YouTube
The playful dog is so thrilled to have a bunny around, he immediately starts chasing her in circles.
The tiny bunny seems intimidated at first, as she stays put in her spot and watches on as the animated dog leaps all around her.
Soon, the bunny deciphers that the goofy dog just wants to play! She takes up the challenge and starts chasing the dog back in the same circular path.
It is delightful to see the sight of these two new friends running around without a care in the world!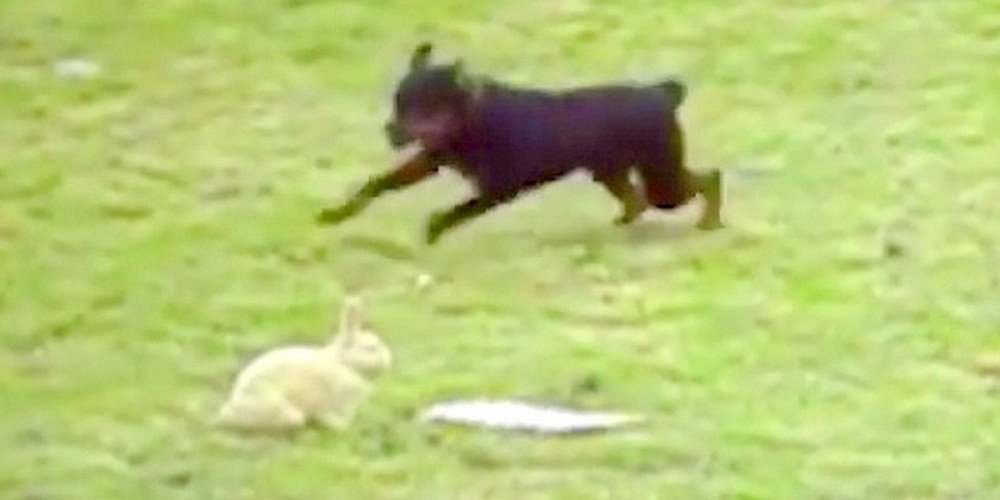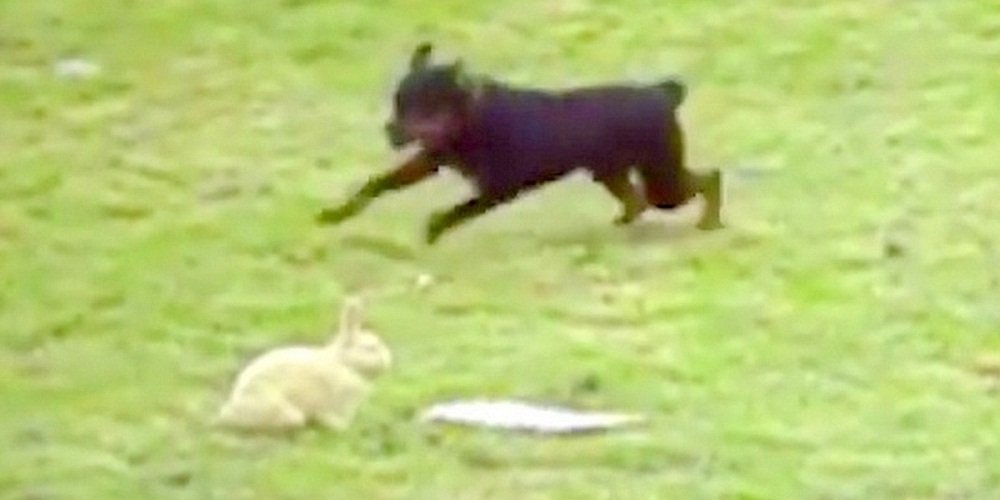 Source: Rumble Viral/YouTube
The dog and the bunny run to an adjacent tree trunk to play peek-a-boo. The dog looks so happy, as he gets hold of the tiny bunny every single time!
Their friendship is undeniably the sweetest dog-bunny bond we've ever seen. We wish they have many more fun playdates together!
Click the video below to watch the cute friendship develop between this friendly dog and a cute bunny!
Please 'SHARE' to pass on this story to a friend or family member