As tiny and malnourished Hercules felt his life crashed down and there was no one to lend him a helping hand, a girl named Pia entered his life and made a change. The poor pup was scared and frail, and she couldn't believe that no one stepped in and tried to help for so long.
His condition was so severe that Pia feared he wouldn't make it through the night, but she couldn't just leave him there on the street. She took him in her arms and rushed him to the vet's office where she was told that if Hercules pulled through the weekend he might be saved.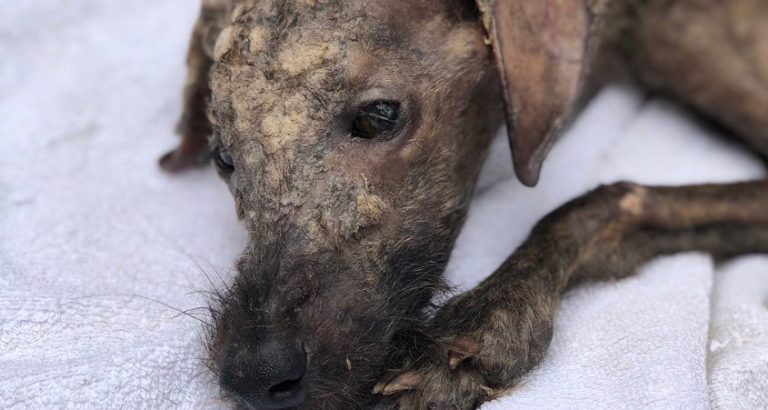 Instagram
She brought him home and prayed for this tiny dog with very sad eyes to survive the critical period and start the process of recovery. Pia tried her best to make him eat something but he refused any food and even lost two pounds in the first couple of days, which concerned Pia even further.
But this caring lady never lost hope. She somehow knew that Hercules would gather the strength to continue fighting for his life. And she was right. The little warrior started getting better. When he felt strong enough to make an attempt to stand up and walk on his own, Pia cried like a little baby.
Neither of them ever gave up or lost hope.
https://www.instagram.com/p/Bnm4dljFm1C/
His recovery is truly miraculous!
https://www.instagram.com/p/Bq0Ge7CBGKw/
Watch Hercules amazing rescue and recovery in the video below.
Rescued just before the holidays, Hercules was a true Christmas gift.
https://www.instagram.com/p/BrtNfkFhE1t/