The Niagara Falls Police Department responded to an anonymous call regarding two dogs in a backyard who seemed to be in bad condition.
One of the dogs was a six-month-old male puppy, Hemi, and the other other was a female Pit Bull mix named Foreign.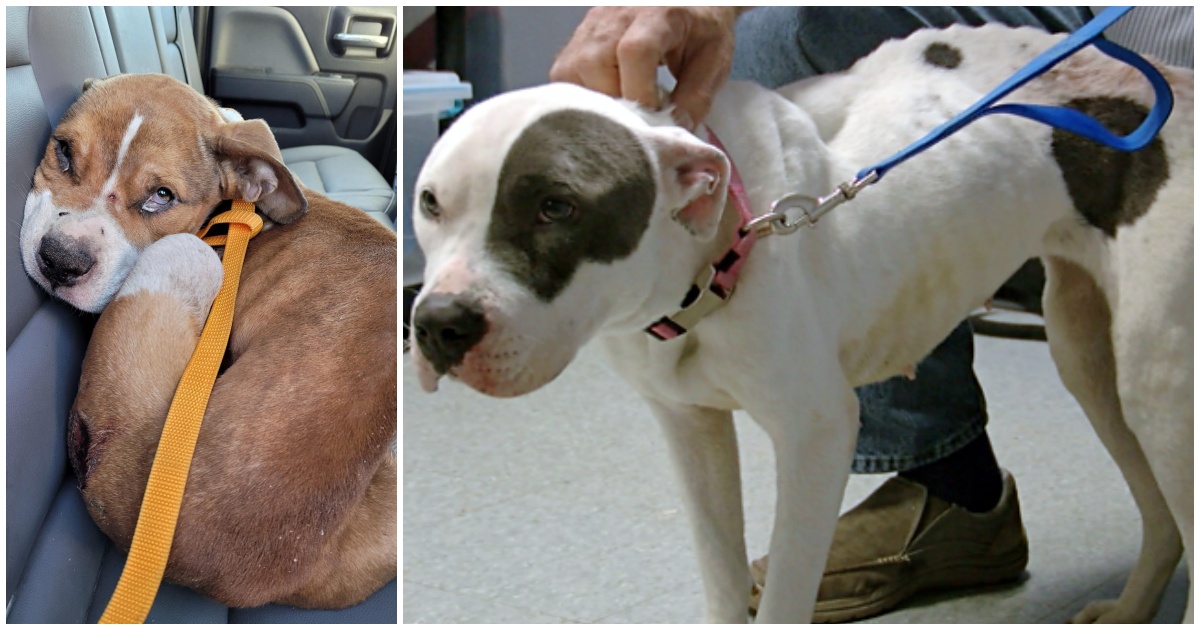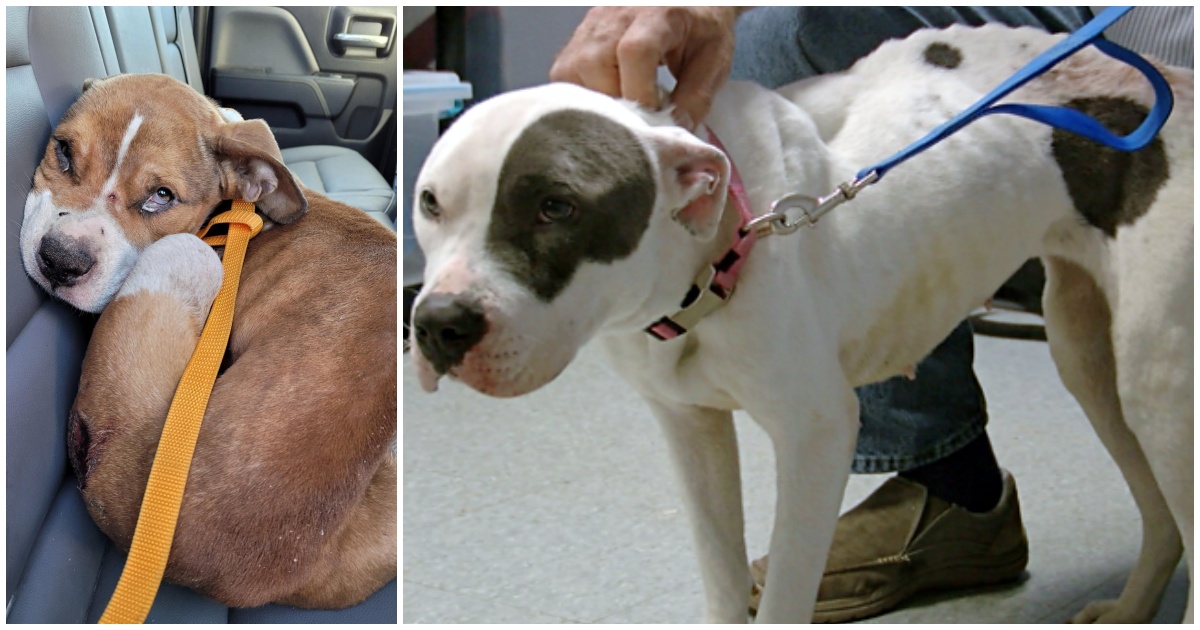 Niagara County SPCA/Facebook
When responding officer Jimmy Tucci arrived, he saw that both dogs had a hard time walking around on their own. He knew they needed medical attention, so he and his fellow officers seized both pups from the abusive home.
They were rushed to Northtowns Emergency, where they were closely examined. Both dogs were emaciated and dehydrated. Hemi's back leg was so swollen and bruised that Officer Tucci had to carry him.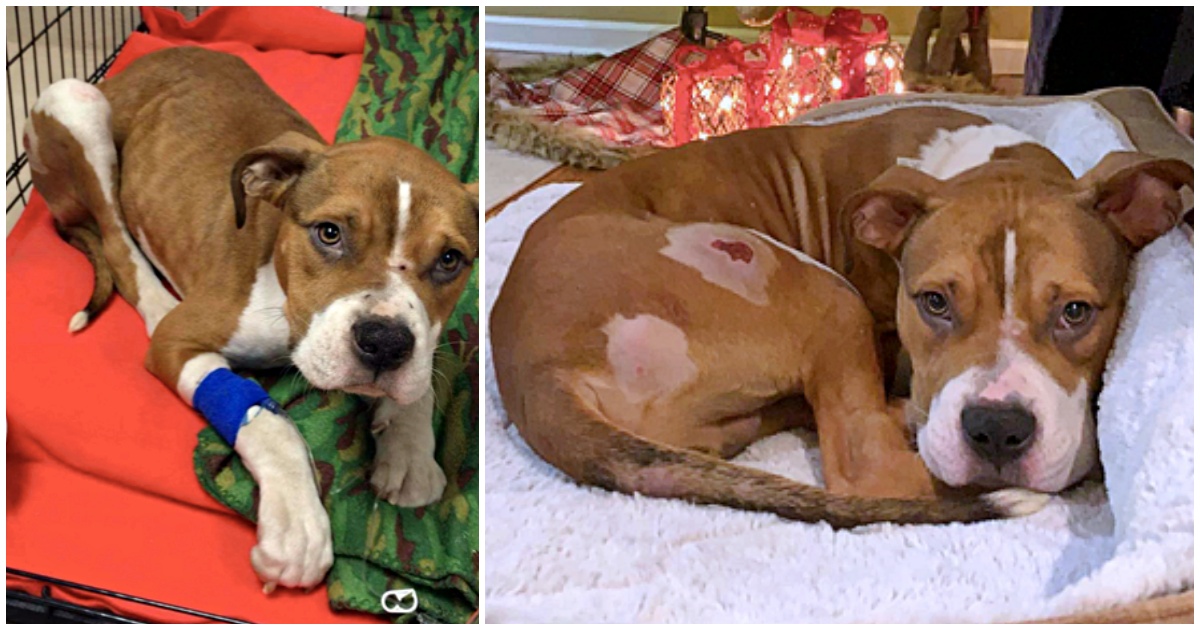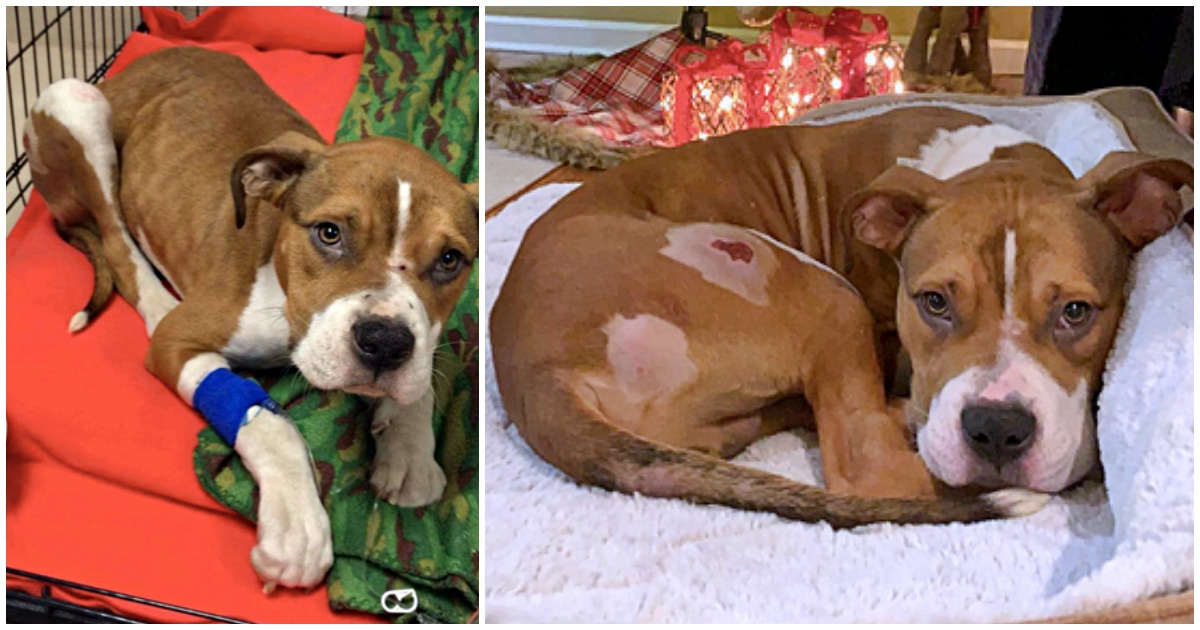 Niagara County SPCA/Facebook
After they were treated, they were transferred to Niagara County SPCA, where they would continue their recovery.
But Officer Tucci couldn't stop thinking about Hemi and inquired about adopting him. They set up a meet-and-greet with Hemi and their dog, Manny, and thankfully the two of them got along great!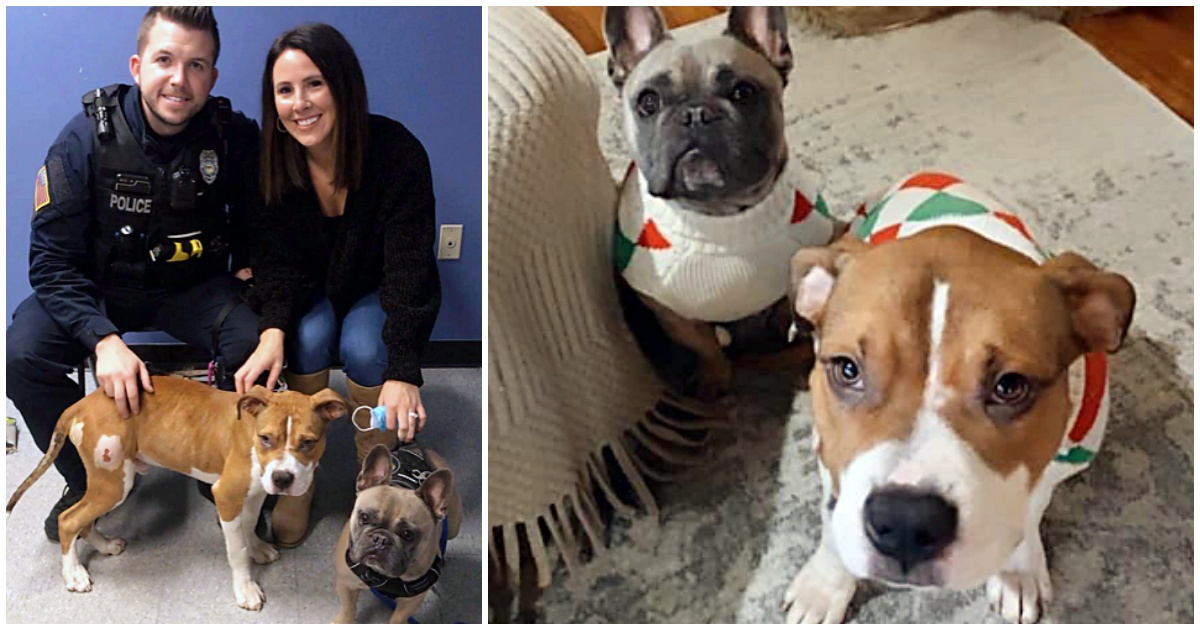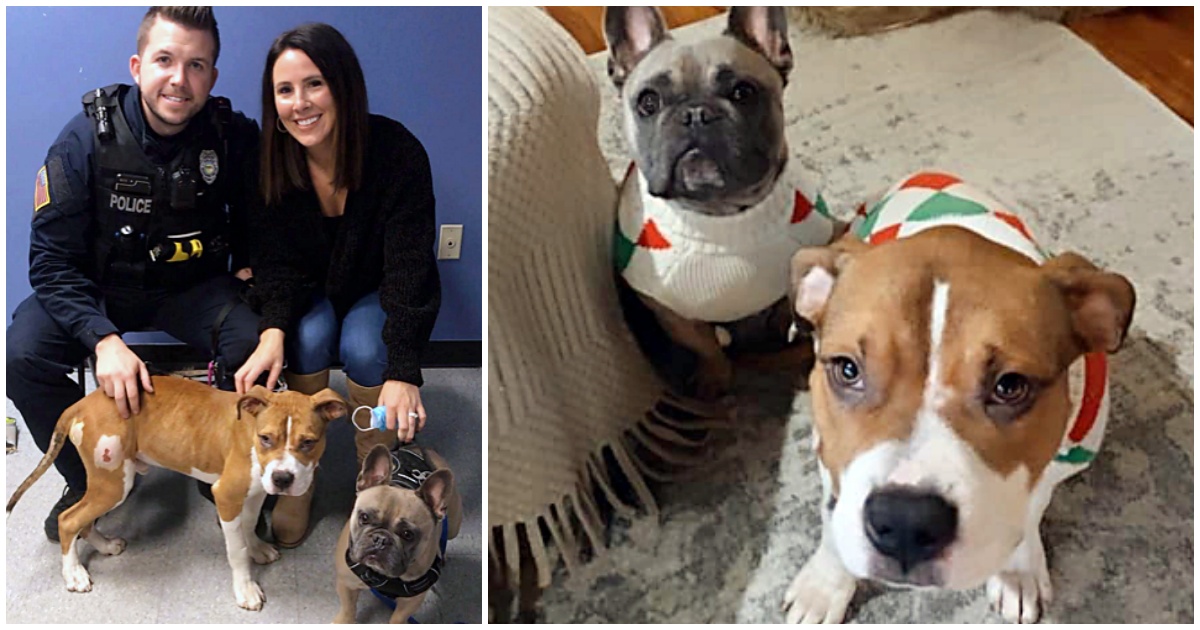 Niagara County SPCA/Facebook
Hemi was officially adopted by Tucci and his family and has since been renamed "Vito." He is loving his new home and enjoying his second chance at life!
Foreign has also found a forever home and will be adopted by a local sheriff.
Vito and Foreign's owner has been charged with Felony Aggravated Animal Cruelty and has turned himself in.
H/T to Paws Planet
Please SHARE to pass on this story to a friend or family member