In nature, a mother's love can be the most powerful thing. Animals are extraordinary when it comes to helping their children, and will instinctively do the right thing to protect them.
That was the case recently after a female pig escaped from a farm, hoping to save her litter — and it has quickly proved to be the best decision she could've made.
A dog walker named Anna Aston was walking through the woods in Nottinghamshire, England when she noticed an unusual sight: a pig, nursing a litter of newborn piglets.
"I knew they weren't wild boar; they just looked like ordinary pigs," Anna told the BBC. "I was thinking, 'This isn't right'. You just don't get them in a wood."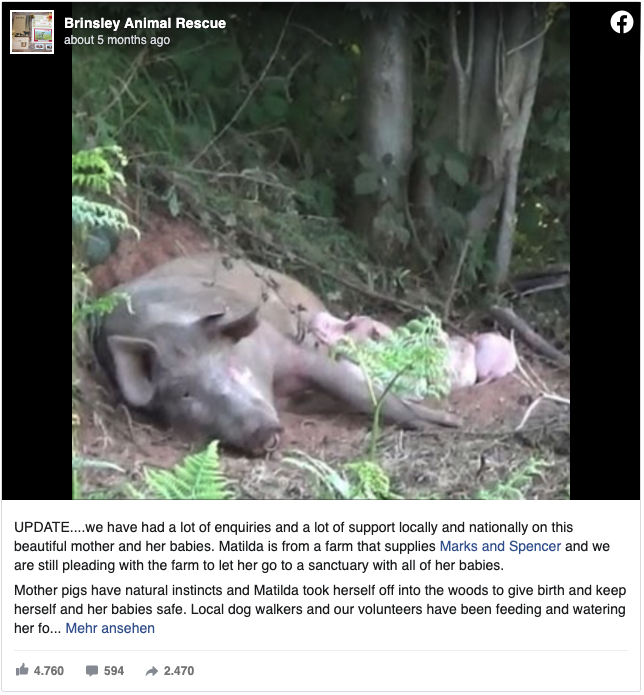 After the unusual sight, she contacted Brinsley Animal Rescue. Jon Beresford, the head of the charity, realized that the pig came from a nearby factory farm.
It was as if the pig escaped to give birth in a safer place, to protect her babies from ending up part of the farm.
"It's almost like her maternal instincts are like 'I want to get out of here and have my babies' and she has broken out," Jon told BBC.
"Her babies looked well, [but] she was thin and able to graze but not forage for food as she had a ring through her nose," he told The Dodo.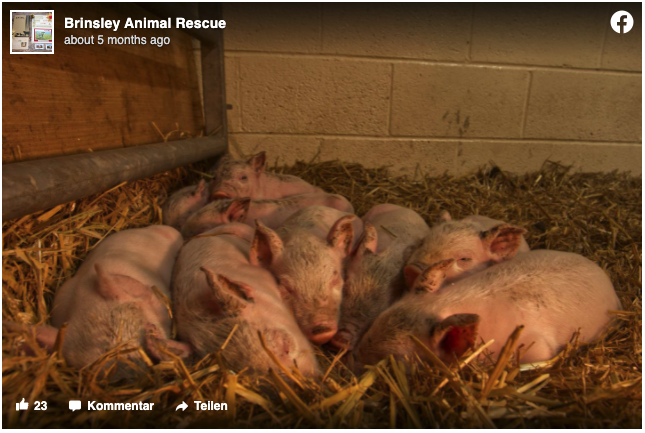 They named the pig Matilda. The rescuers realized that she needed help, but couldn't bear to see her sent back to the farm. So instead, they began a campaign to release Matilda and her children so they could be brought to a sanctuary.
Thankfully, the campaign worked: the farmer agreed to relinquish the pig family, and Matilda and her babies are now in the care of Surge Sanctuary.
"Matilda & her piglets have spent the first night of freedom with us resting," Brinsley Animal Rescue wrote on Facebook. "She is such a good mother too them, now she no-longer needs to worry about their plight."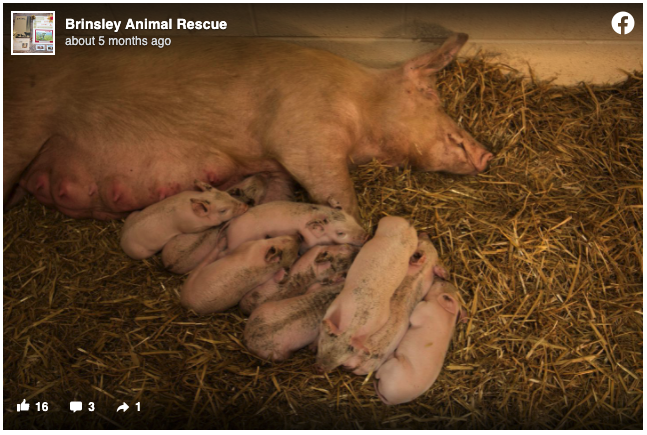 Sadly, one of the piglets has since passed away due to a hernia, a common condition in young piglets, despite the best care to save him.
But Matilda and her other eight babies are in good health, and are living their best life.
"Matilda continues with her routine, feed the babies, have a rest then explore the sanctuary, have a mud bath, a graze, say hello to the other pigs and cows then back for another feed," the rescue wrote.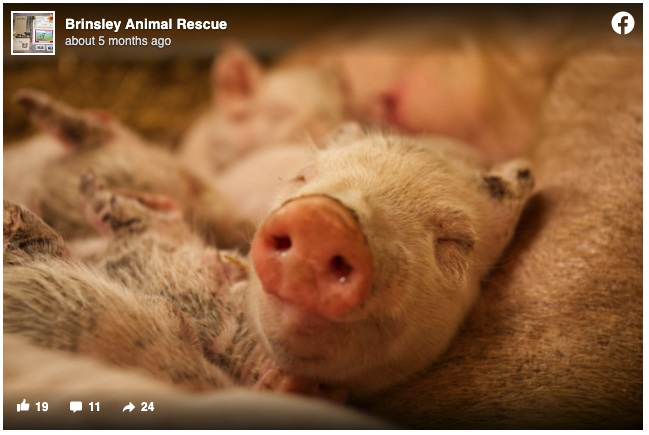 We're so glad Matilda is safe now. The mother's instincts to protect her children ended up saving all of their lives.
Share this amazing news!