Sometimes animals come into our lives at just the right moment… and in the most unexpected of places.
That was the case for one police officer, who was able to move on from a previous loss after a chance encounter with a new friend.
A few months ago, Officer Andre Thomas of the San Diego Police Department suffered the loss of his beloved pet Lab Melakai, who he had owned for over a decade, according to the City of San Diego Instagram account.
The loss affected him so much that he vowed never to get another dog to replace him… but the universe had other plans.
On October 7, Thomas responded to a call about a stolen car. When he found the car, he discovered a surprising little stowaway: a lone, frightened puppy… who happened to be a yellow lab, just like Melakai.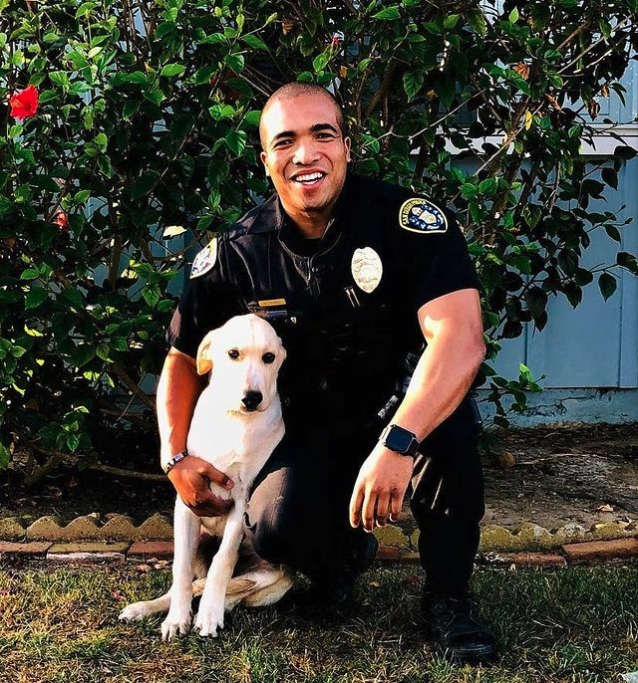 Following police procedure, the officer took the puppy to the San Diego Humane Society so it could be reclaimed by its owners.
But after three weeks, it was clear that the puppy was on its own… and despite his promise that he'd never have another dog, the signs were just too hard to shake: Thomas was meant to have this dog.
He finally adopted the puppy, who he named Victor—"a name worthy of the adversities the dog had to overcome," the City of San Diego account wrote.
These two have been best friends ever since! Everything happens for a reason, and it's clear the universe brought these two together when they needed each other the most.
Share this uplifting story!