FOX 5 DC's Bob Barnard was in the middle of filming a live weather report in Leesburg, Virginia, when an unexpected visitor interrupted their segment.
Barnard was using an ice scraper to clean off viewers' snow-covered cars when a tiny puppy hopped the fence across the street and ran toward him.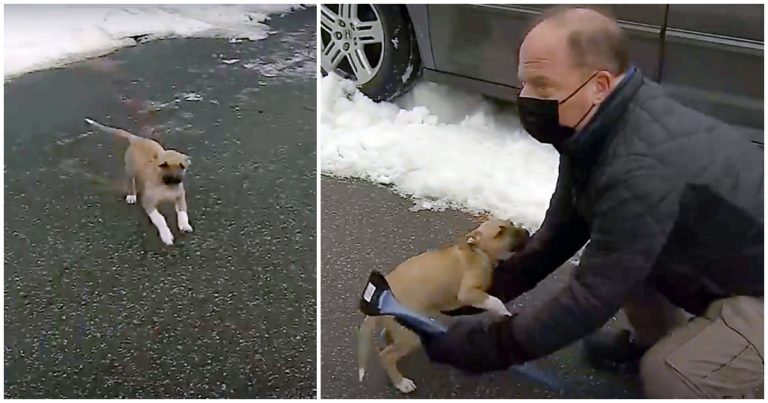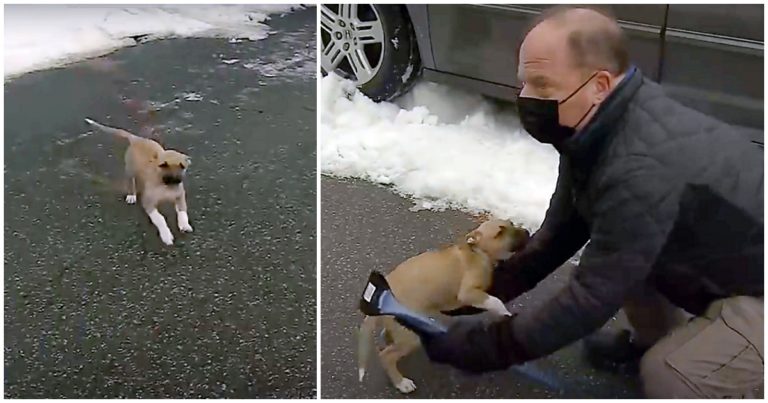 Source: Fox 5/Youtube
Barnard quickly grabbed the adorable puppy and let her lick his face.
"Forget the people we talked to earlier, I want to get to know this dog," Barnard said during the weather report.
Soon after, the puppy's owner rushed across the street toward Barnard. She told him that the puppy, named Pierogi, was hers and that she escaped by jumping over their gate and made a run for it.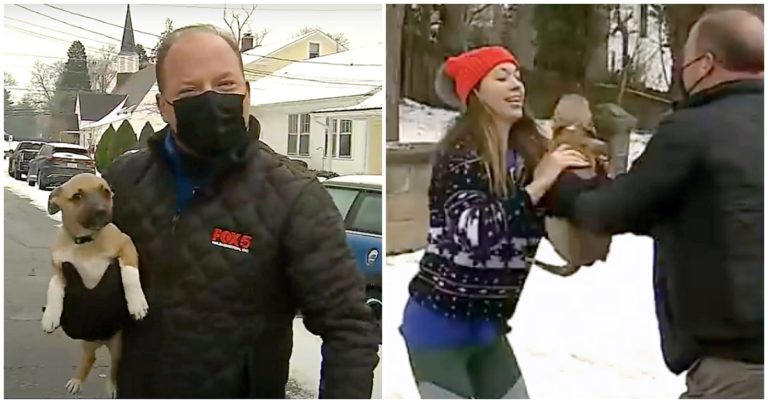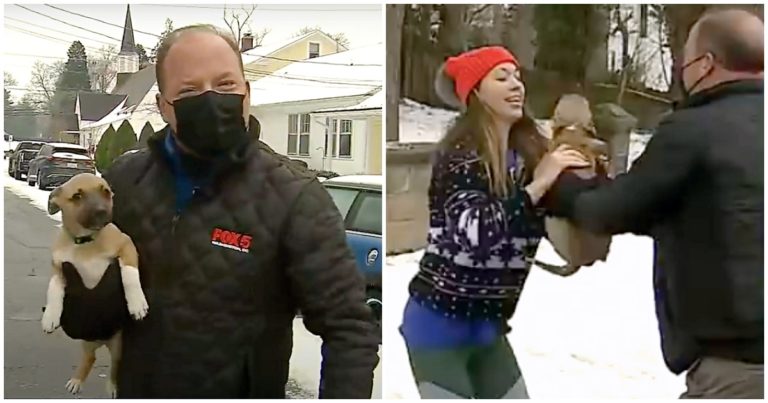 Source: Fox 5/Youtube
It seems like Pierogi wanted her five minutes of fame, and she certainly got that!
Pierogi brought a smile to many people, not just those who were watching the live forecast, but people all over the country after the video went viral.
Watch the adorable puppy steal the spotlight in the video below, starting at the 1:52 mark.
Please 'SHARE' to pass on this story to a friend or family member