Penny is a 4-year-old English Bulldog who lives with her mom and dad in Canada. For her parents, Penny is nothing less than a daughter who dotes on them and loves them unconditionally.
One day, Dad decided to do a real "father-daughter dance" with Penny, and the outcome was exceptionally beautiful!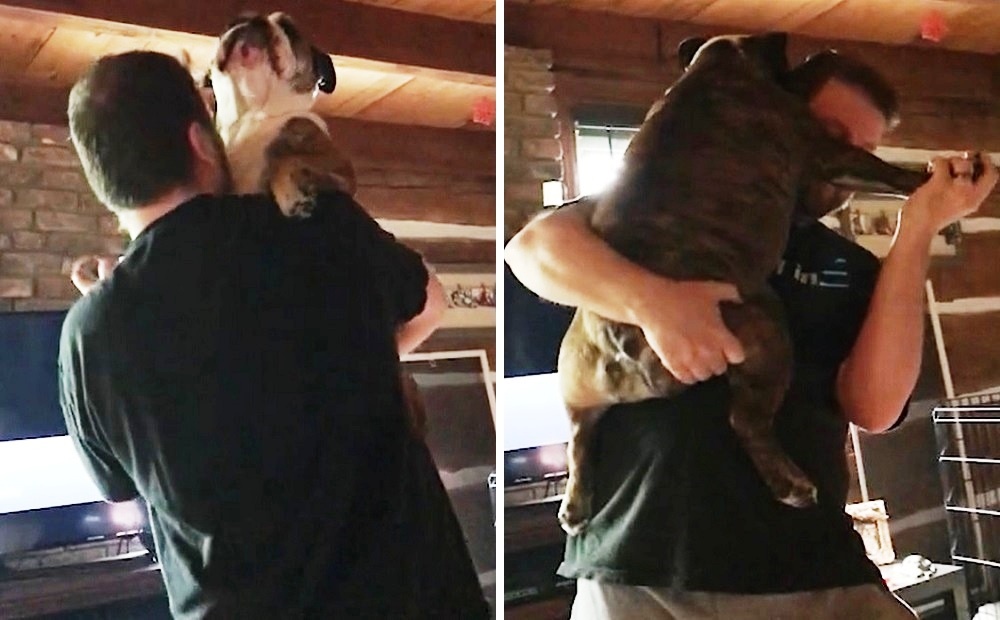 Source: Caters Clips/Youtube
Whenever Dad plays Elton John's "Something About The Way You Look Tonight", Penny runs and hops into Dad's arms. She knows this is their special song, and extends her right front paw into Dad's left hand.
The pair begins waltzing to the beats of the song, and the atmosphere transforms into something magical!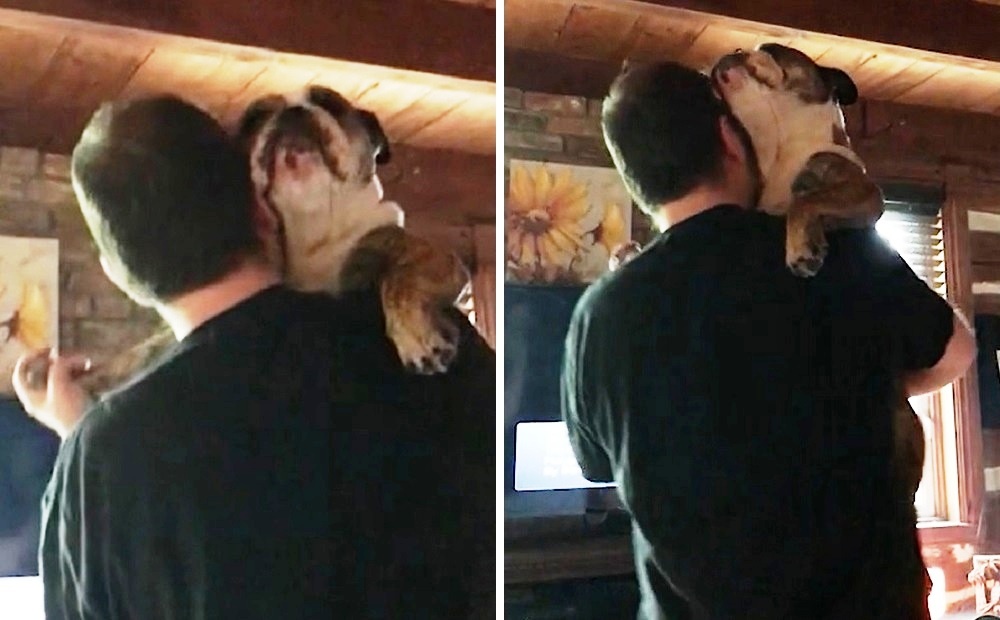 Source: Caters Clips/Youtube
Penny knows all the moves to the dance like the back of her paw. She gently sways her head while Dad takes her on a roll around the room.
From the calm look on Penny's face, we can tell that she is totally enjoying the doggie version of this adorable father-daughter dance!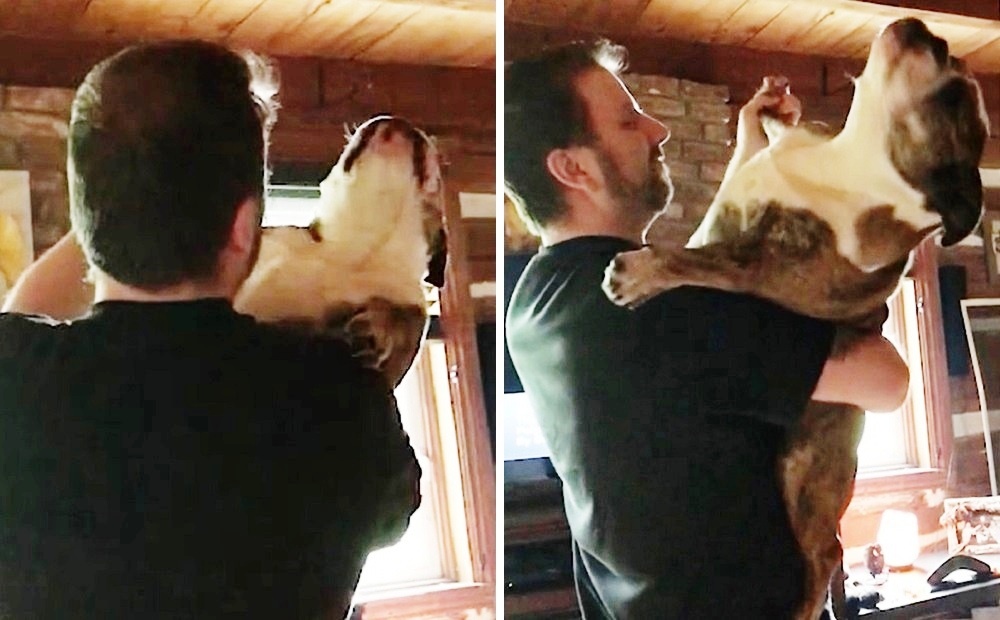 Source: Caters Clips/Youtube
Penny's parents say that they do stuff like this with their beloved dog all the time, but were surprised when this video of their dance went insanely viral!
Turn up your volumes as you watch this precious video. Penny and her dad definitely make for one of the cutest father and doggie daughter pairs!
Click the video below to watch Penny and Dad blissfully dancing away to their favorite song!
Please 'SHARE' to pass on this story to a friend or family member