If you own a Cavalier King Charles Spaniel, or know someone who does, you'll need this list. For the most part, when we have our dog, we're pretty content with our lives. What more do we want than that cold wet nose in the morning, the snuggling in the afternoon, and the hopping with excitement when we get home? Not much, but there are some pretty cool gifts out there geared specifically towards those who have a soft spot in their hearts, and open spot in their beds, for the Cavalier King Charles Spaniel.
1. Umbrella
This umbrella makes a great accessory when walking your dog or just when you have to run out to the store for more tennis balls.
2. Cavalier King Charles Spaniel Heartbeat T-shirt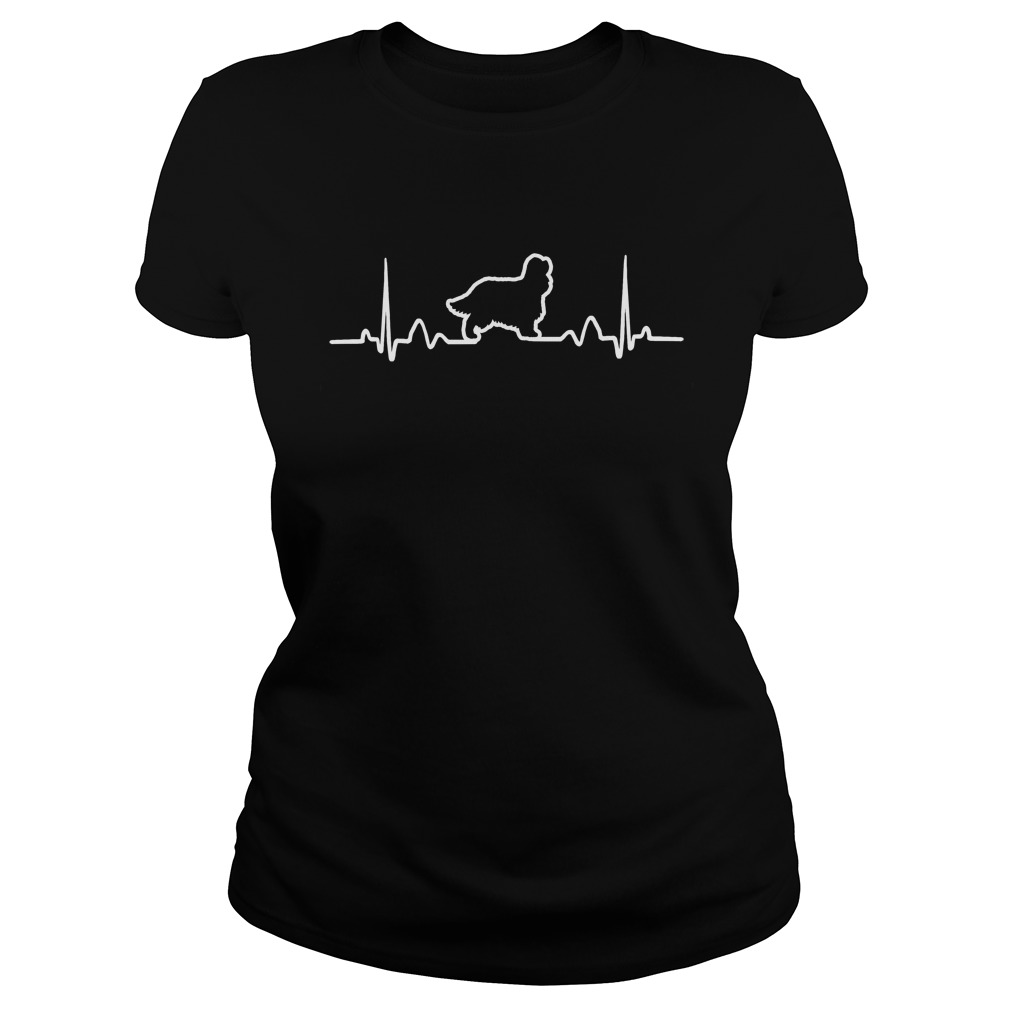 Love Cavaliers? Then this shirt is for you! Shopping for a dude? Try this model.
3. Wine Glass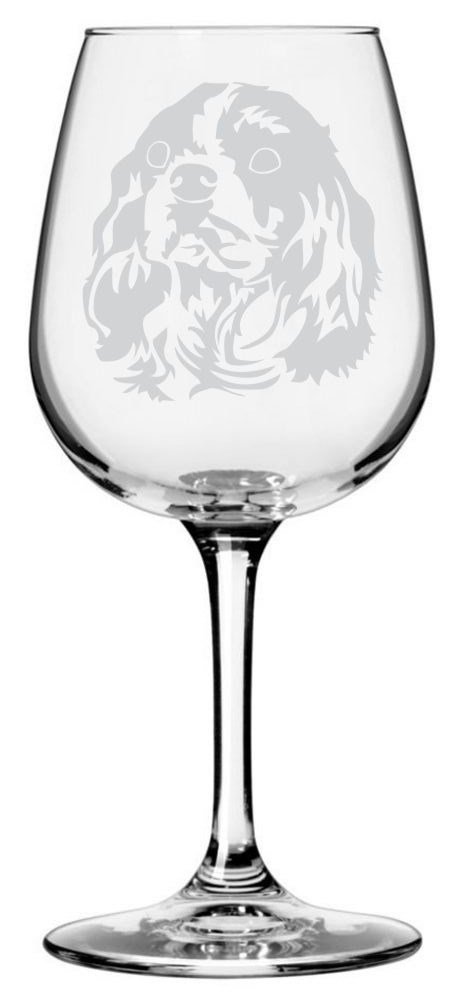 Classy!
Adorable, soft, fluffy. A Must-Have for all Cavalier lovers.
5. Zipper Pouch
Whether for spare change, laundry money, or those ever-important doggie bags, the Cavalier King Charles zipper pouch is a useful and cute item for anyone.
6. Pet Blanket
This elegant tapestry scene depicts Spaniels in a natural setting. This painting was created by Robert May, one of the world's leading canine artists as a study of Spaniels. Robert prides himself on creating lifelike canine paintings.
7. Socks
Sometimes you can't wear your love for your breed on your sleeve, so the Cavalier King Charles Spaniel socks are perfect for staying true to your dog but staying within the dress code.
8. Pendant
Simple and elegant, much like the Cavalier King Charles Spaniel, the sterling silver pendant is a silhouette of a Spaniel.
9. Christmas King Charles Spaniel Head Glass Blown Ornament
These ornaments are hand crafted in age-old tradition using techniques that originated in the 1800's. A must-have for any Cavalier lover!
10. Magnet
Snuggle. Kiss. Repeat. As though you need a magnet to remind you to do that with your Cavalier King Charles Spaniel, that sweet face is reminder enough.
Your favorite dog will be the toast of the town on these pewter-base, cork bottle stoppers, designed to fit any standard bottle. Each comes with it's own velvet drawstring pouch – so they're ideal for gift giving!
Finally an answer to all those people who ask why your dog looks so sad, this is his happy face shirt.
13. Luggage Tags
It won't be hard to find your luggage at the airport, just look for the bags showing off your favorite breed!
14. Baby Bib
Let's be honest, either your Cavalier King Charles Spaniel will catch all the food that doesn't make it into baby's mouth, or this bib will.
15. Neck tie
The tie is understated but sweet, so much like the breed itself. Perfect for a day at the office or to a nice dinner out.
16. Trinket Box
Hand painted and elegant, this trinket box can hold little valuables or just be decoration in your home. The top of the "pupcake" removes leaving the bottom of the "pupcake" the holder of trinkets.
17. Cookie Cutter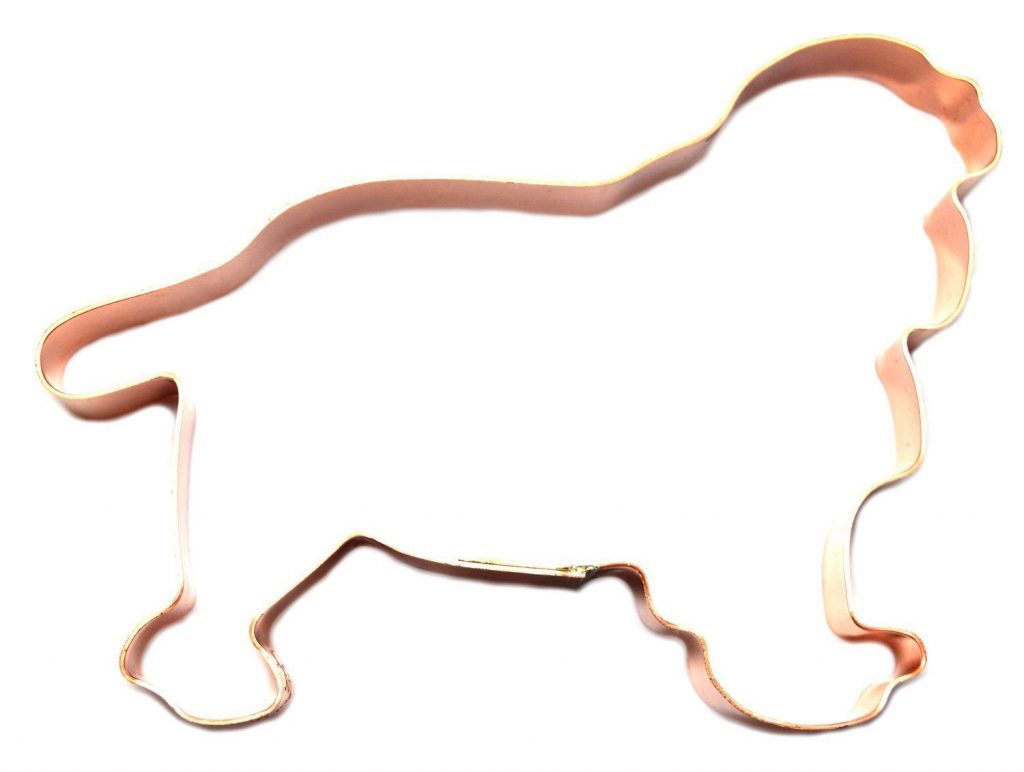 Let your Cavalier-loving friends bake up some tasty Cavalier shaped cookies. Better yet, bake a batch up yourself and present them with the cookie cutter tied up in a bow.
18. Mug
Every Cavalier owner knows that we don't start our day with a cup of coffee, rather a nice brisk walk. Back at the house after a walk, a strong cup of coffee in this Cavalier mug is the second best way to start the day. Shopping for a Cavalier Dad? Check this out.
19. Pint Glass
This is a high quality pint glass etched with a beautiful Cavalier King Charles Spaniel.
20. Window Decal
A must-have for Cavalier lovers! Shopping for Dad? Get it here!