17. Bernese Mountain Dog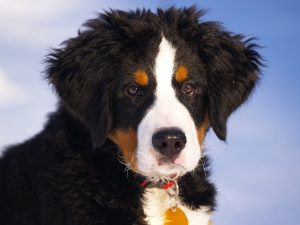 Bernese Mountain Dogs are known for being large, calm, and goofy. They truly are "gentle giants." Originally used for farm work, this breed is eager to learn and easy to train. These gentle beasts make great companion animals.
However, due to their large size, they are not suitable for living situations with limited space. If you have the space for one, they are an easy choice for their happy-go-lucky demeanor.
Next Up: Cavalier King Charles Spaniel