Maymo and Penny are two Beagles who love having fun. Like the adored and pampered babies they are, they disregard every house rule, and spend their days doing as they please.
So, Mom documents their playfulness in the most hilarious dog-shaming video!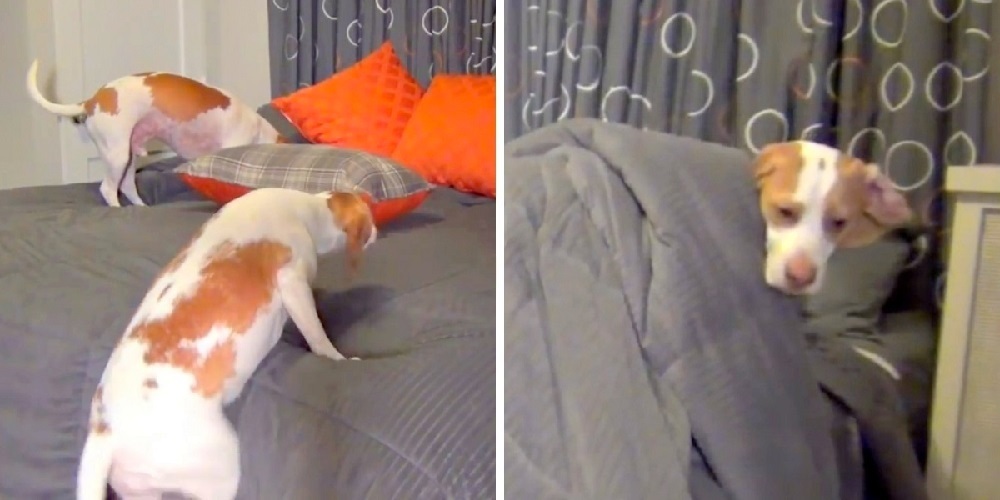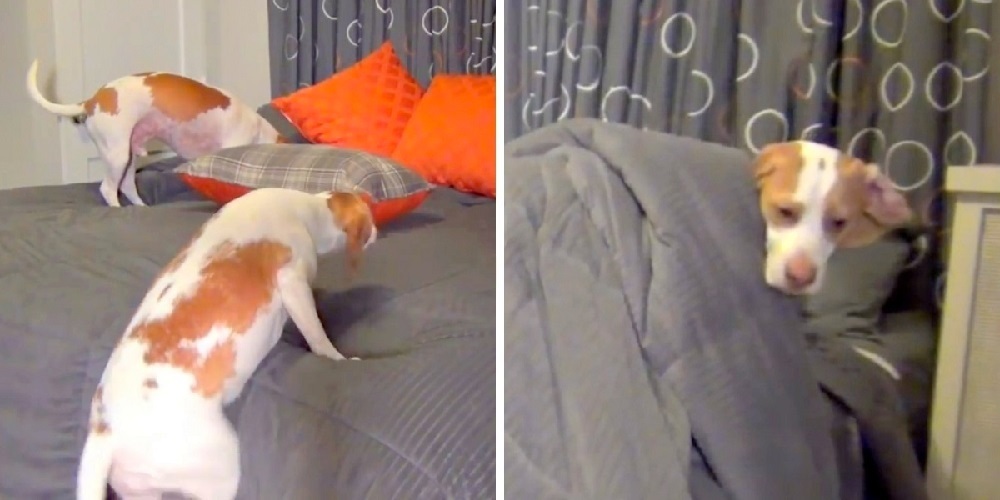 Source: Maymo/YouTube
In this video, we see the dogs being called-out for each of their "naughty" antics in the most sarcastic manner.
Mom makes them sit with a huge card that reads the reason why they are "such good dogs" when in reality, we see footage of the dogs doing the exact opposite of what they claim!
So, when these innocent dogs say that they have been helping with the chores, being good to the kids or keeping the laundry in line, they actually mean that they have been running around the house behaving like adorable spoiled babies!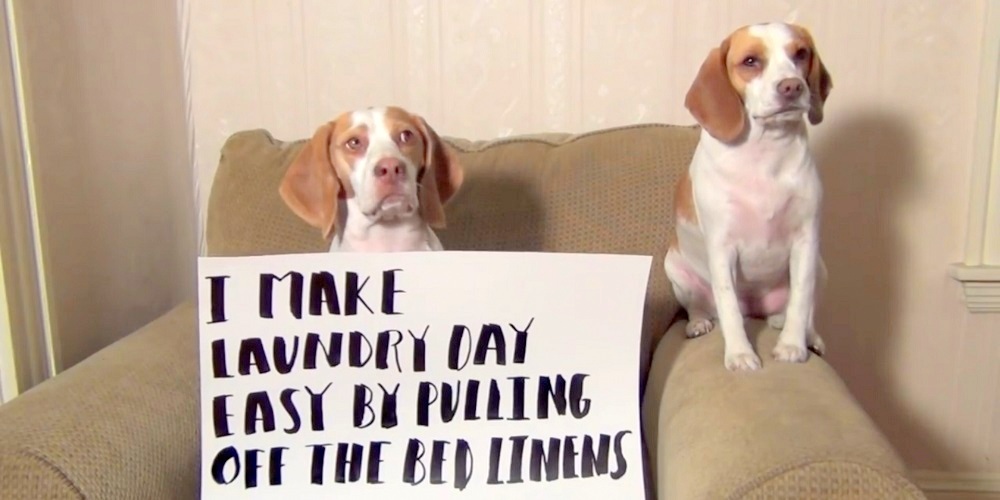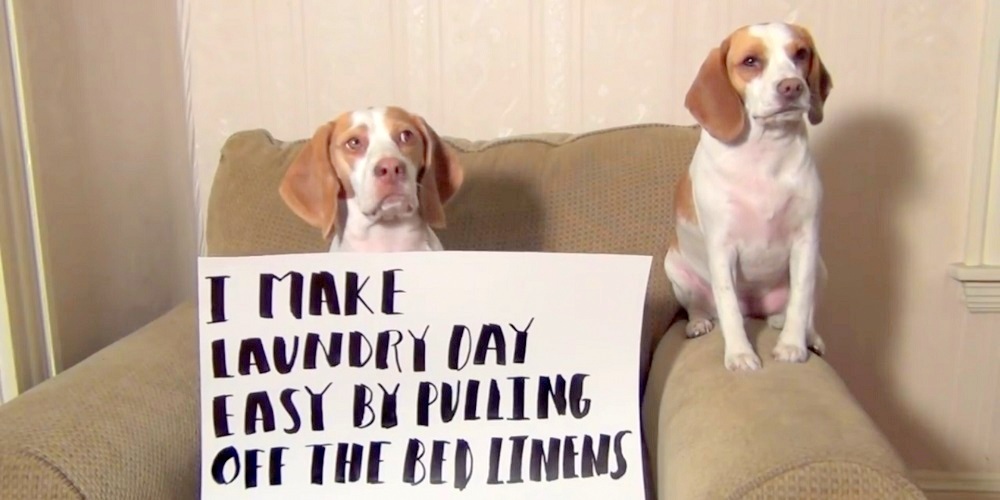 Source: Maymo/YouTube
We completely lose it when Mom accuses them of "chewing-off the faces of stuffed toys meant for donation". Mom gets even by making her babies wear costumes made out of these chewed plush toys! How cute!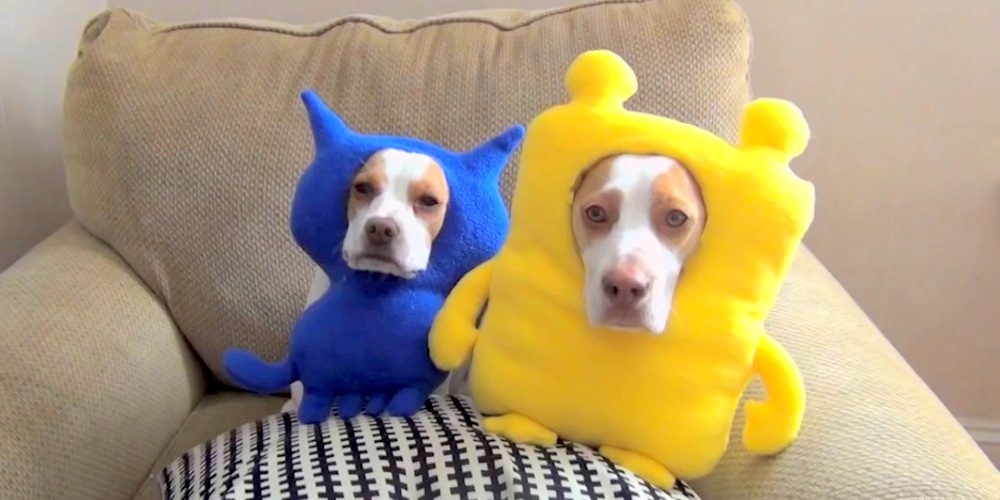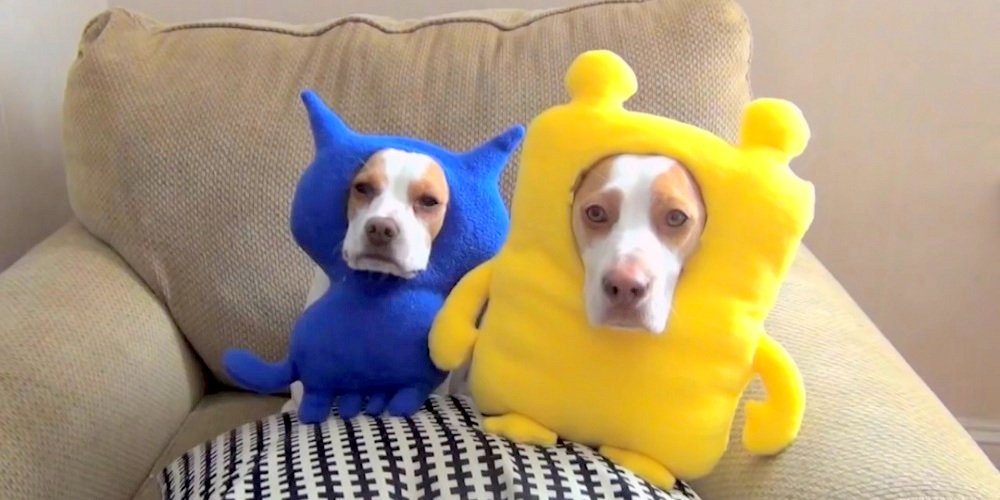 Source: Maymo/YouTube
Maymo and Penny look visibly embarrassed in those costumes, although they keep a stoic posture and wait for Mom's "punishment" to be over.
Poor pooches! We doubt this will stop their antics though. We are so in love with Mom's humorous streak!
Click the video below to watch Mom's unique and hilarious 'punishments' for these naughty dogs!
Please 'SHARE' to pass on this story to a friend or family member