Imagine sitting on a white sandy beach throwing back a mai tai in paradise during your Maui, Hawaii vacation. What could possibly make it better?
Answer: PUPPIES.
Sometimes the best company is a four-legged friend. Maui Humane Society gets it. Their Beach Buddies program lets you adopt a pooch for the day to explore Maui's great outdoors together, including beach days and hiking trips.
The program is open to both tourists and Maui residents alike. All of the available dogs are specifically chosen for the program and are up for adoption.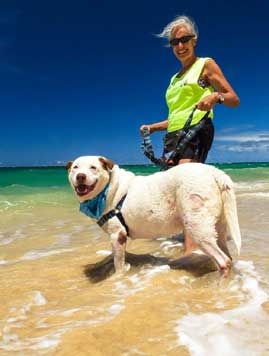 Source: Maui Humane Society
Spending a day out of the shelter gives them a chance to get out of the shelter environment for a few hours, have a chance to really relax, exercise, socialize and maybe even find a forever family 🙂
Although it is called Beach Buddies, you can take your pal hiking, to a dog-friendly restaurant or just hang out on the beach for a little fun in the sun!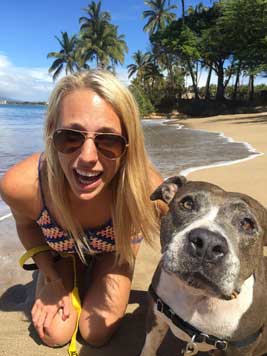 Source: Maui Humane Society
When participants pick up a beach buddy at the shelter, the humane society provides a backpack that holds any supplies they might need for the outing.
Plus, the dogs are outfitted with "adopt me" leashes, which let other people know they're in need of homes. It helps many dogs find their furever homes 🙂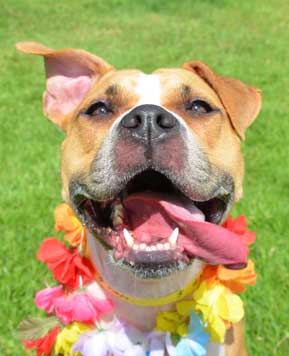 Source: Maui Humane Society
NOTE: The program is very popular and is generally booked one to two months ahead, so plan your Beach Buddies day well in advance.
Check out the video below to learn more about the Maui Humane Society's Beach Buddies program!
…and SHARE this with your friends and family! 🙂
Mahalo to Beach Buddies volunteer Darlene Rayhill of Ohana Films for taking shelter dog Hina out for a day of fun in the sun, and for putting together this short film. Hina's BIG SMILE says it all!Learn more about Beach Buddies here: http://www.mauihumanesociety.org/content/55023e863f81e/Beach_Buddies_Visitor_Program.html

Posted by Maui Humane Society on Thursday, October 6, 2016