Most dogs love a good back scratch from their owners. One guy in from New Jersey decided to give his pooch the ultimate back-scratching by building him a custom machine to do the work.
Matt Thompson is a 50-year-old woodworker who came up with the idea after spending more time indoors with his dogs, Bonnie and Clyde.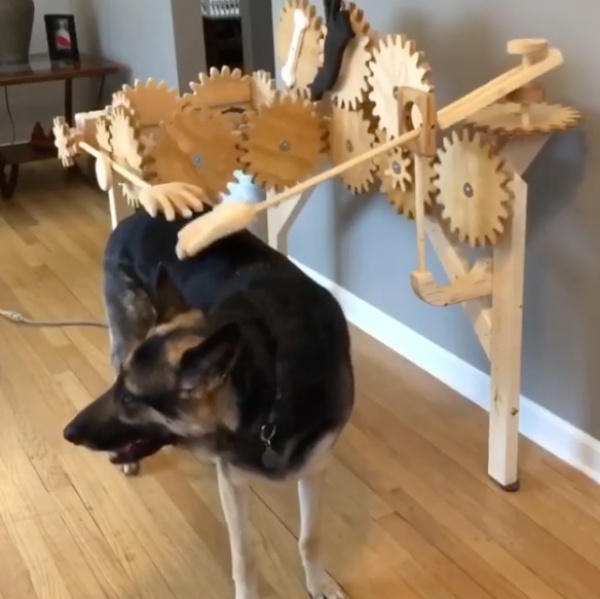 Source: @thompsonwoodworks/Instagram
"I'm sure all of our pets are appreciating all of the time we've been spending at home," Thompson wrote on Instagram. "I know our Bonnie and Clyde have been loving it."
The video that accompanied the caption shows his two adorable dogs getting the world's best pat-down and back-scratching thanks to the device he built. It's not the first time he's crafted unique wooden projects, but it's the first time he built a contraption for the dogs.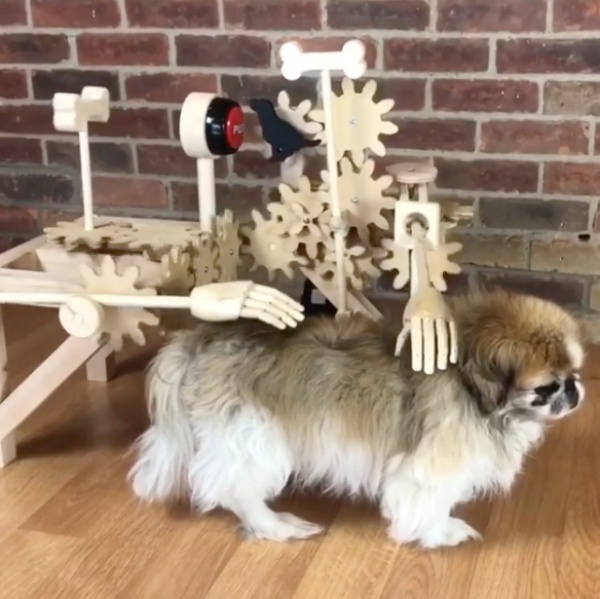 Source: @thompsonwoodworks/Instagram
He told The Bark that his five-year-old Shepherd, Bonnie, head-butts him to encourage back scratches. He got the idea to build the machine after Bonnie's incessant demands.
Press play on the video below to see his doggos enjoying nonstop enjoyment thanks to this clever new machine.
Please 'SHARE' to pass on this story to a friend or family member
https://www.instagram.com/p/B-2KTBhDIrI/?utm_source=ig_embed