A family of dogs was dumped in a neighborhood to fend for themselves, and Hope For Paws was called upon for rescue.
The rescuers showed up and tried to lure them into a yard, but it wouldn't be so easy.
They eventually found where the mom was taking refuge in a giant pile of tires and grabbed her with the snare!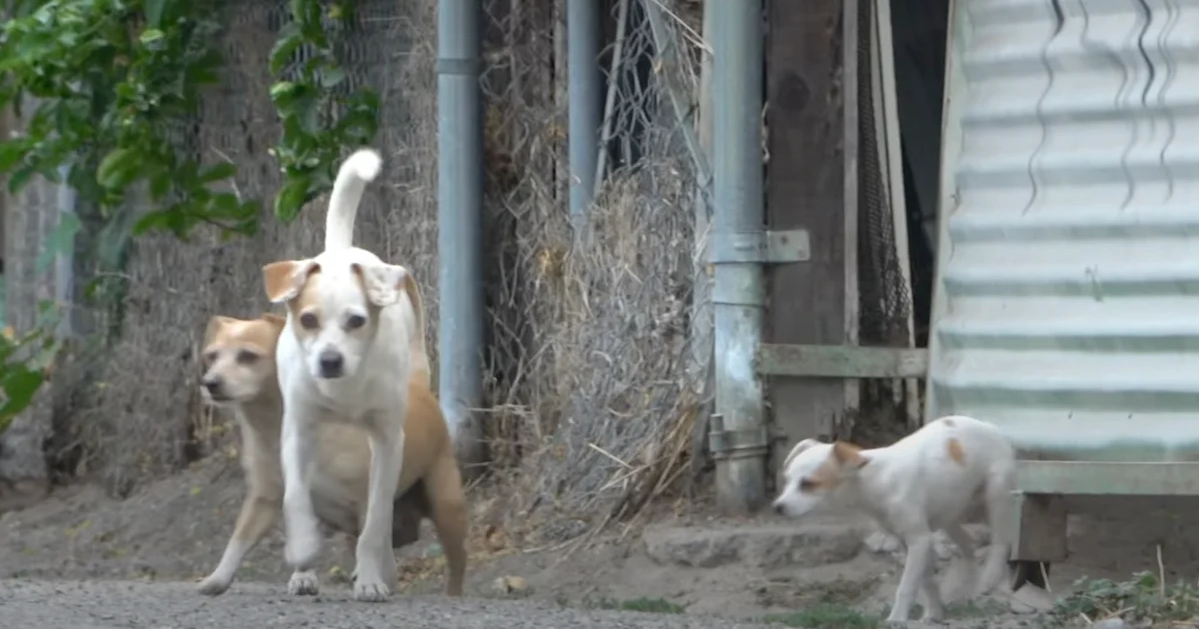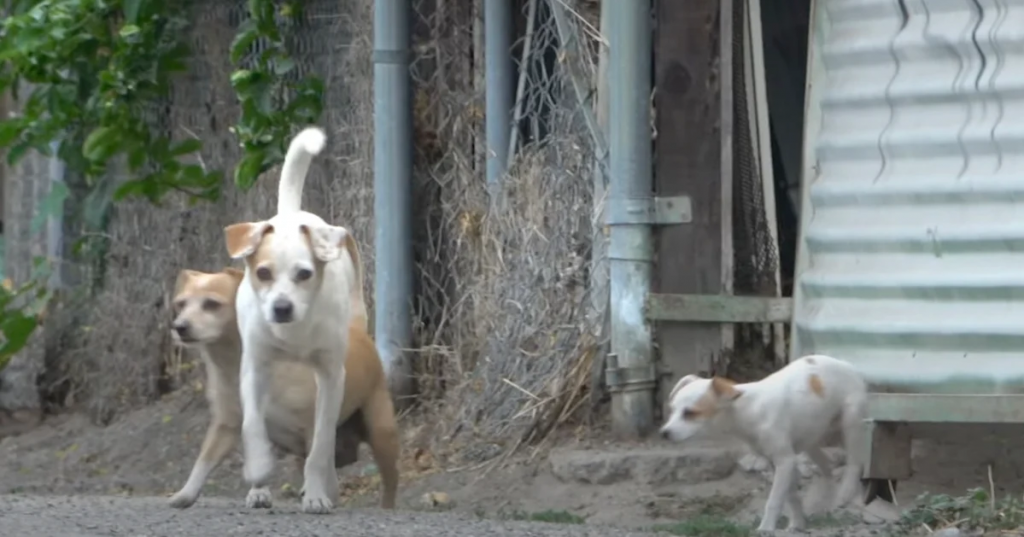 The two puppies were next, and then the dad who had disappeared for a while. Now with the entire family secured, it was time to get them all checkups and remove ticks.
Now, they are all clean and reunited as Mama Cadet, Junior, Daisy, and Brownie — and their lives are looking better than ever! 🙂