Lya Battle has about 900 dogs that she calls her own, all of which are strays or dogs with special needs. Her dogs live on the sanctuary that she founded called Territorio de Zaguates or the Land of Stray Dogs, a no-kill shelter in Costa Rica.
All of Battle's dogs are rescued from the streets of Alajuela and taken to the shelter where they receive health care, food, and shelter until they are adopted into forever homes. Battle founded the nonprofit shelter with her husband Alvaro Saumet almost a decade ago.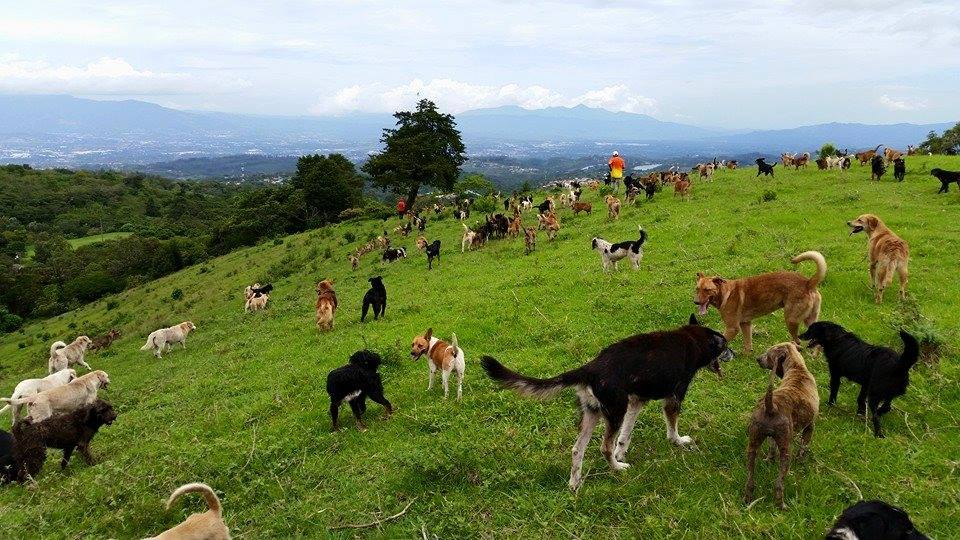 Source: Andrew George
They always had an affinity for adopting strays long before they opened their doggie sanctuary. She had about 100 of them living in her small home at one time. The couple would take them in, get them healthy, and spay or neuter them.
"It was not a very common practice at the time," she said. "I decided there had to be a place other than the street for those wonderful dogs that for some reason no one wanted."
Their house had become pretty full when Battle inherited a 146-acre farm from an uncle. As luck would have it, it was the perfect place to start the sanctuary which is now run by volunteers and funded by donations.
"If you wish to adopt, you can schedule a walking hike on their property, and if any of them choose you, you will be allowed to adopt them," said Andrew George on Facebook.
The dogs roam freely on the property and are supervised 24 hours a day and are kept in an enclosure overnight. It's basically doggie heaven.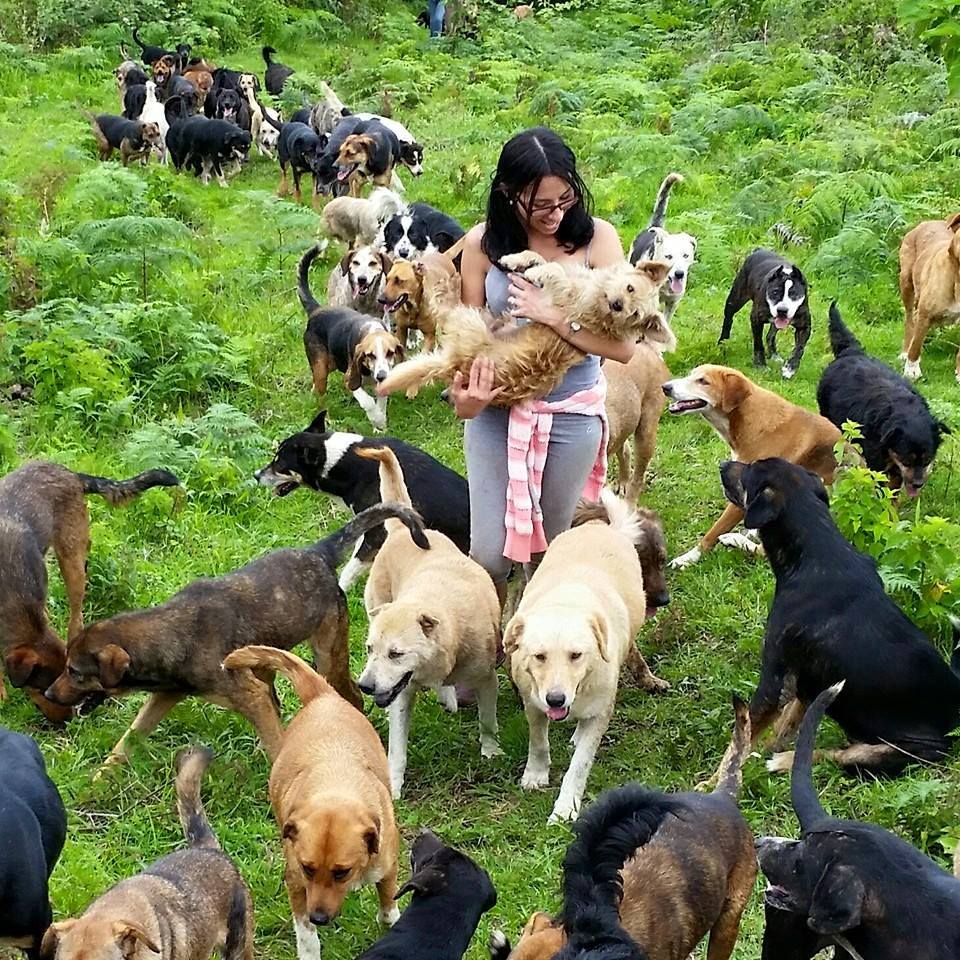 Source: Andrew George
Though the dogs at Territorio de Zaguates are available for adoption, Battle says, "We are always taking in more than we give out."
To help boost the dogs' adoptability, Battle gives each and every one of her dogs a unique breed name that suits the dog's personality like Alaskan Collie Fluffyterrier or Fire-tailed Border Cocker. She says it has helped to increase adoption by 1,400 percent.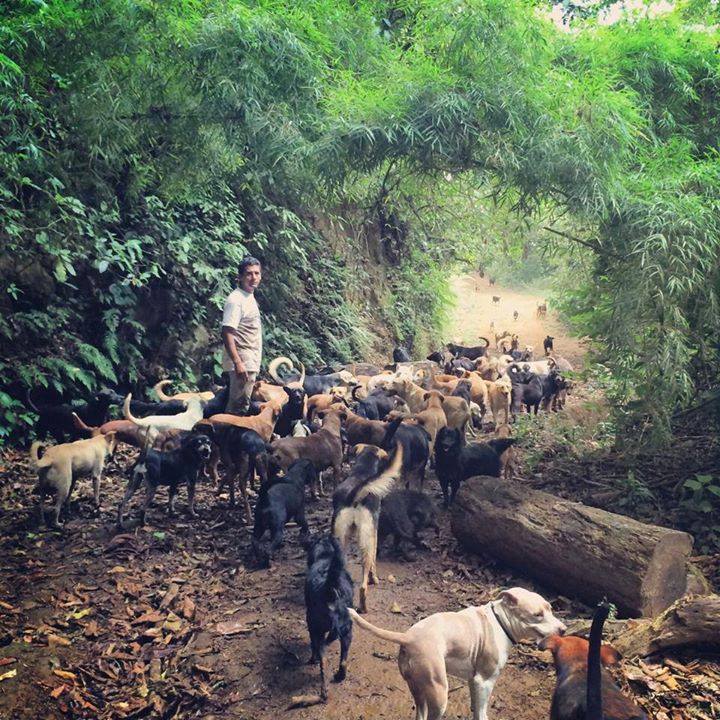 Source: Andrew George
Battle, known as "The Mother Teresa of Mutts," also makes sure to name each and every one of her dogs. So, even if the dog is never adopted, it still feels special and loved.
"In Territorio, every dog has a name, a second chance and everything we can manage to provide for them. The only thing we refuse to give them is an expiration date," Battle said.
Her journey, however, hasn't always been easy.
"We have struggled daily against naysayers, haters, near-sighted government officials and ministries, terrible shortages and daily challenges of our own," Battle said.
But no matter how tough it gets, Battle says it's always worth it.
"If a couple of ordinary people like us were able to do this for so long with no help from the authorities, without anything but their own jobs, their dwindling assets and a lot of stubborn determination and love, then big government budgets in other countries could do the same," she said. "But shelters are not the solution — they are the reflection of our crumbling society. If we want to solve the problem, we have to stop buying from backyard breeders and demand our governments assign a portion of taxes to spaying and neutering all dogs and cats."
Please SHARE this with your friends and family.