Harlow the Weimaraner suffered a hard loss when his longtime friend, Sage, passed away from old age. And that's where Indiana the Dachshund came into the picture. The two hit it off from the start and became the best of friends. And they did everything together!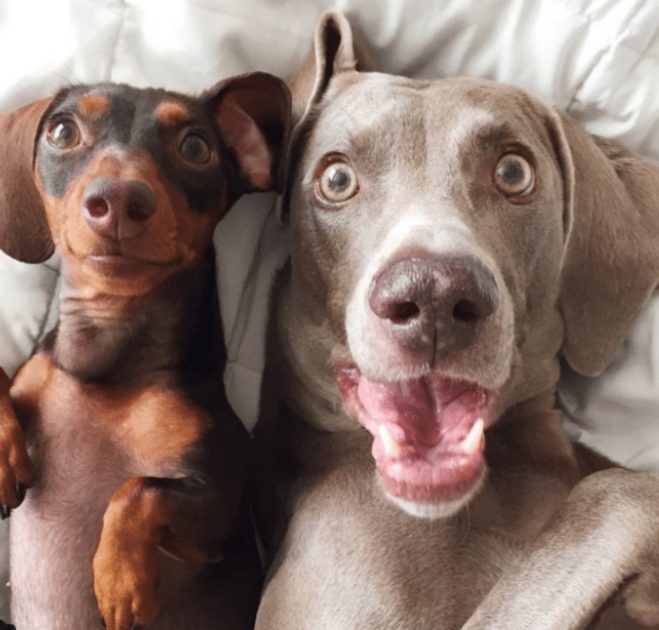 They had the perfect life together, but that dynamic was about to change a little bit when a new sister was introduced to them. Reese, a nine-week-old miniature Dachshund, changed the duo to a trio, and the humans weren't so sure how it'd go at first.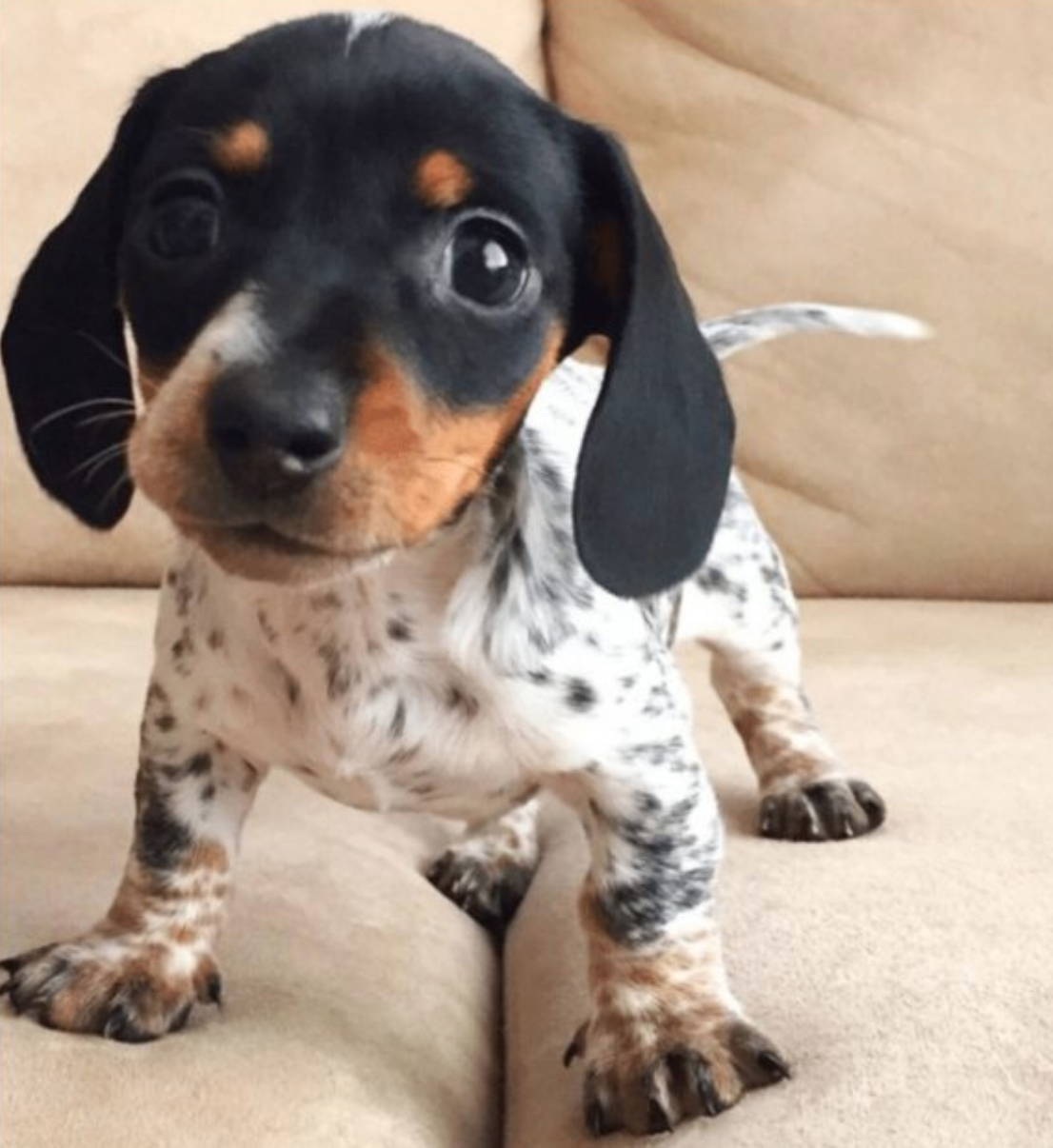 Harlow and Indiana had such a strong bond, mom and dad wondered how a third dog might affect their relationship. But they welcomed their new sister with open paws! 😉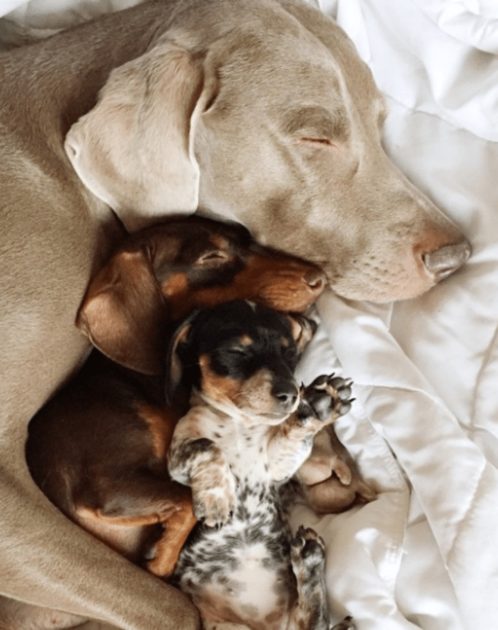 Reese is as much a part of the gang as the other two, and they're having the time of their lives! For a life they thought couldn't get any better, they're now a fearsome threesome to tackle life's adventures together. 🙂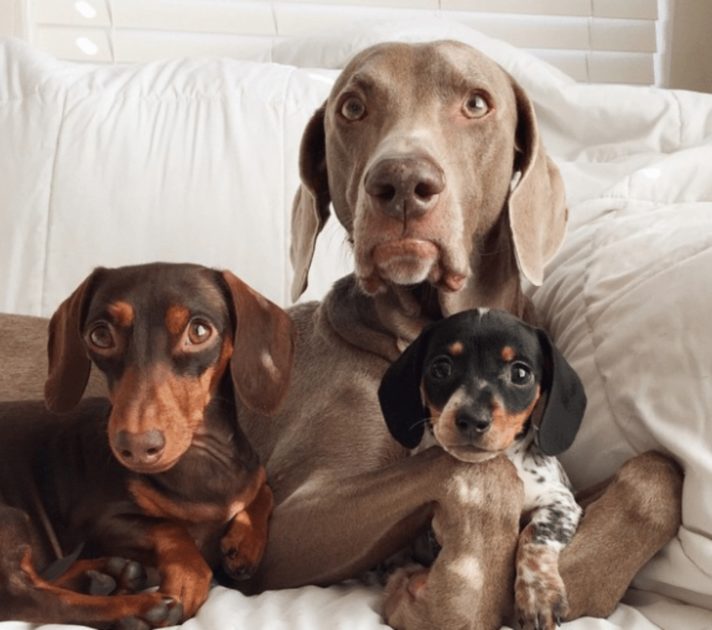 Be sure to follow the adorable gang on Instagram to keep up with all of their shenanigans. Aren't they just the cutest?