We all love birthdays, especially our own and this sweet little dog is no exception. Meet Odin, a tiny little dog with tiny paws, tiny ears, and even a tiny little tail that wags about when he's happy.
The small little pooch recently had a special day, his birthday!
But his smile on this day was anything but small.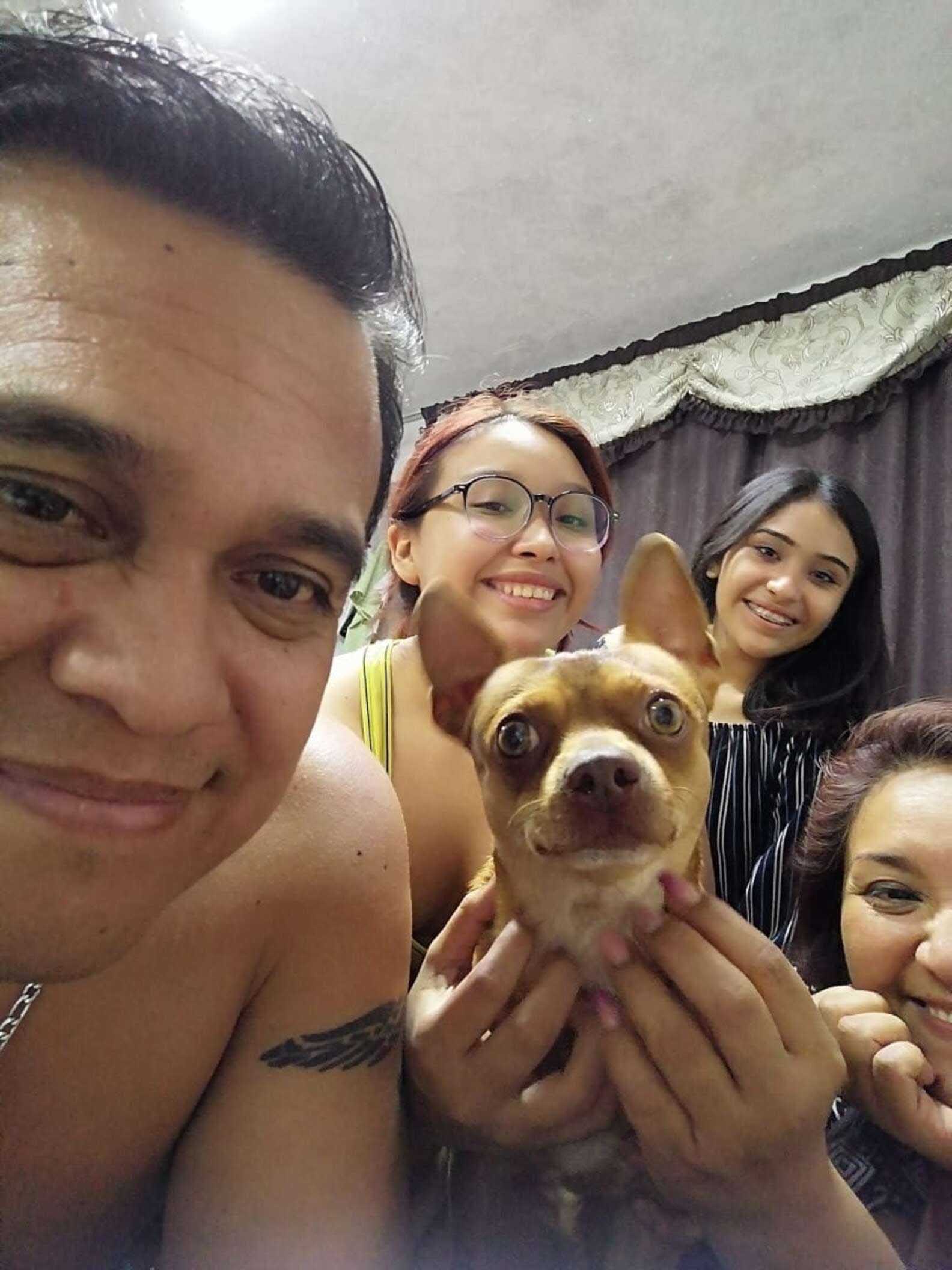 JOYCE CETINA VIA THE DODO
Odin has lived in Mexico with his family for the last three years and it safe to say they have been the best three years of his life.
Described as 'a faithful companion' who 'loves to hug and play' by his Mom Joyce Centino, to The Dodo; Odin has brought so much joy to his forever home. So, it was only right that his family celebrated him in a big way on his birthday.
So they pulled out all the stops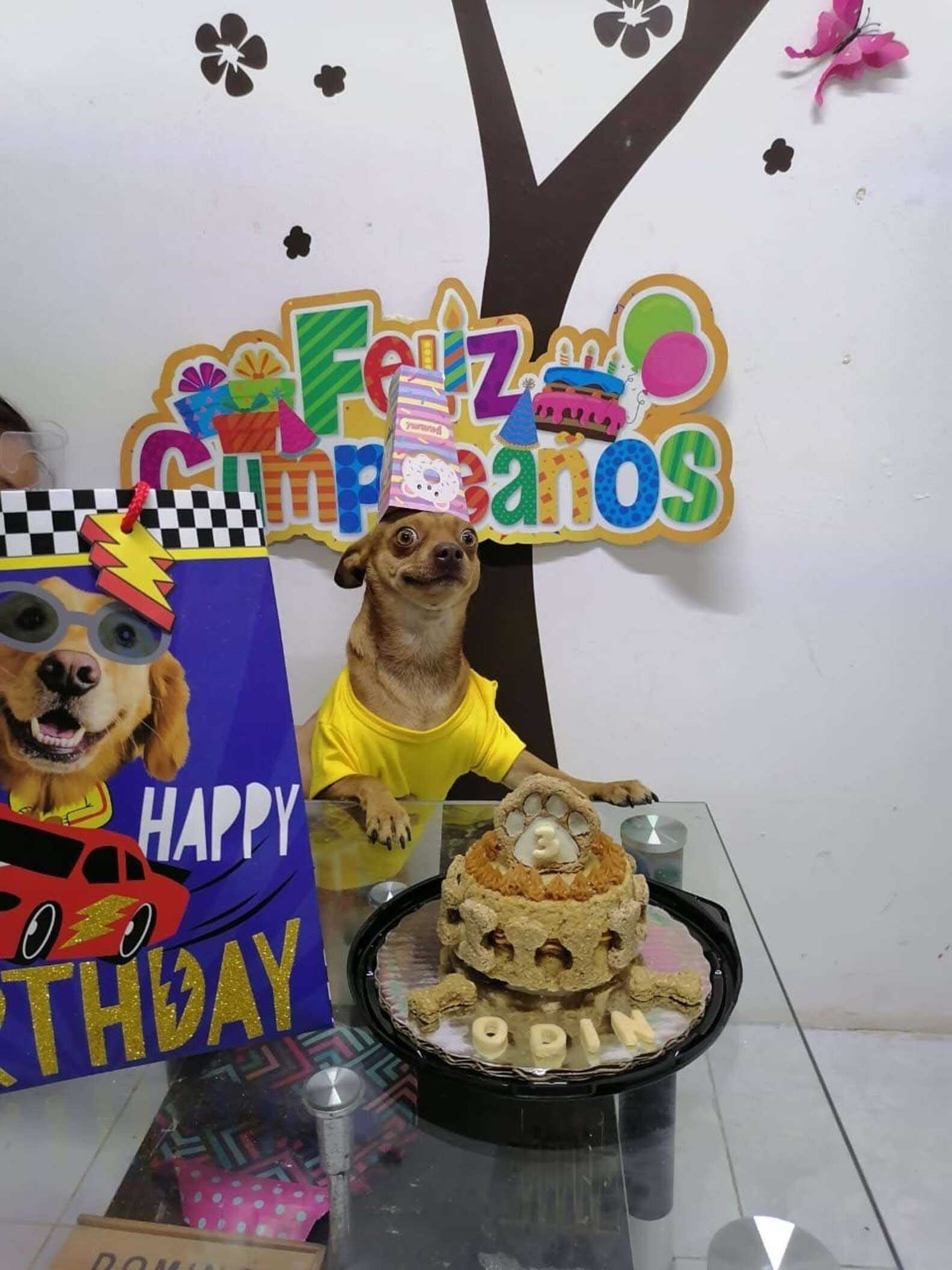 JOYCE CETINA VIA THE DODO
As Odin's birthday approached, the Cetina family decided go above and beyond to celebrate it.
They threw Odin a surprise party to show how much they appreciate him.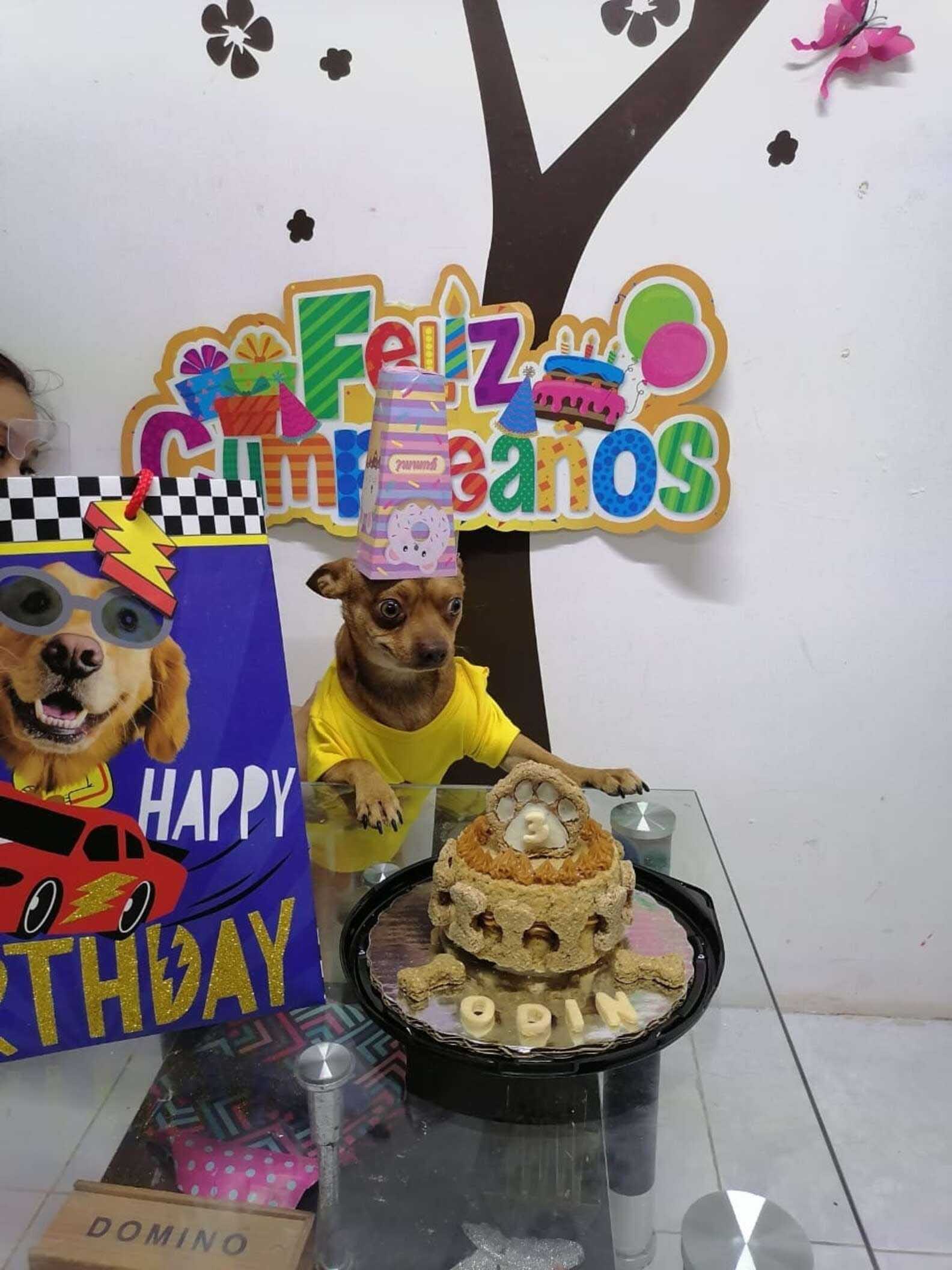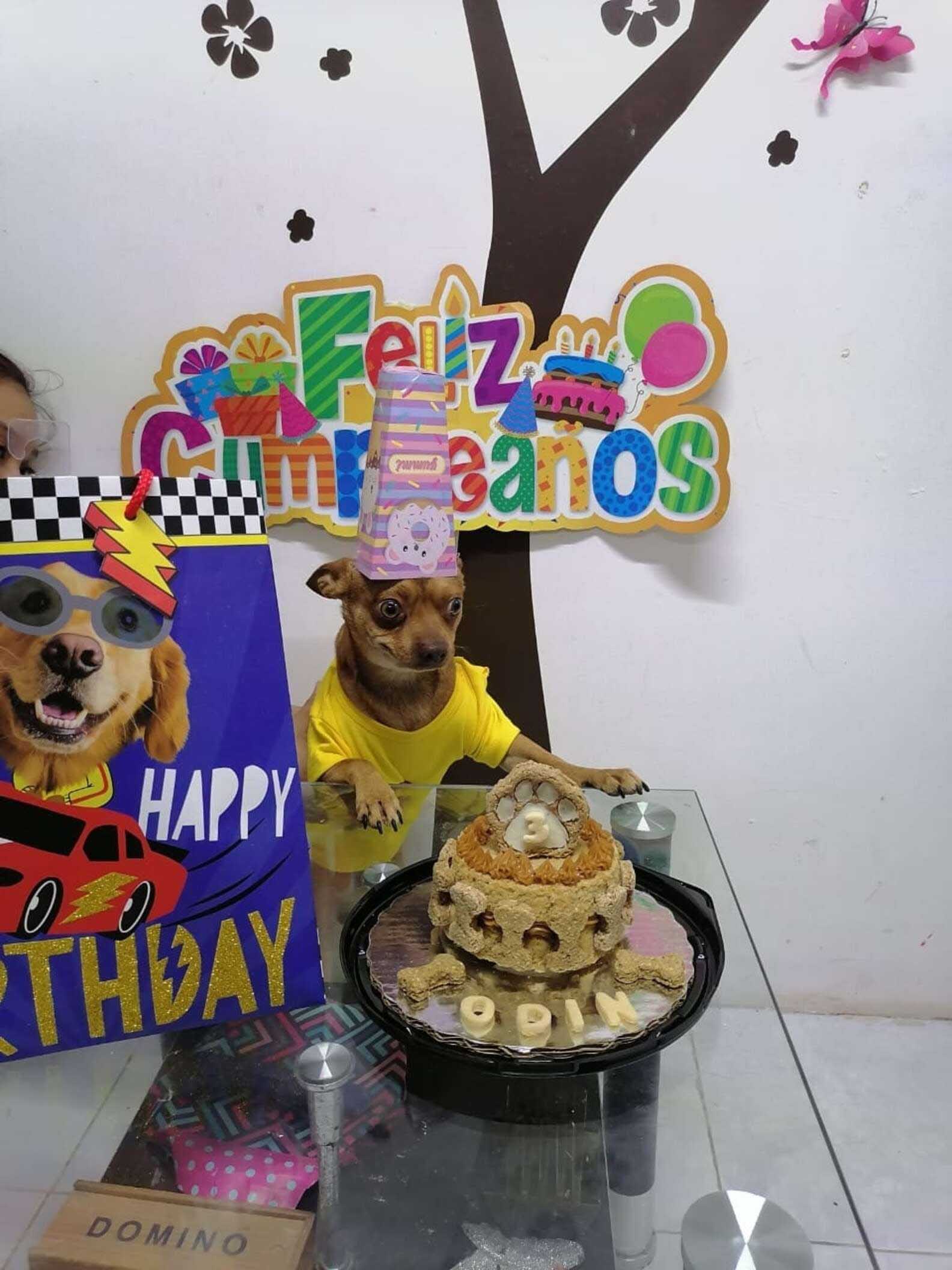 JOYCE CETINA VIA THE DODO
They surprised the birthday boy with a decorated room full of the people he loved and of course plenty of dog friendly treats and cake.
At first, he was a little confused. He didn't understand what it was all about," Joyce said. "Then he saw the attention was focused on him, and the cake was for him. He was very happy.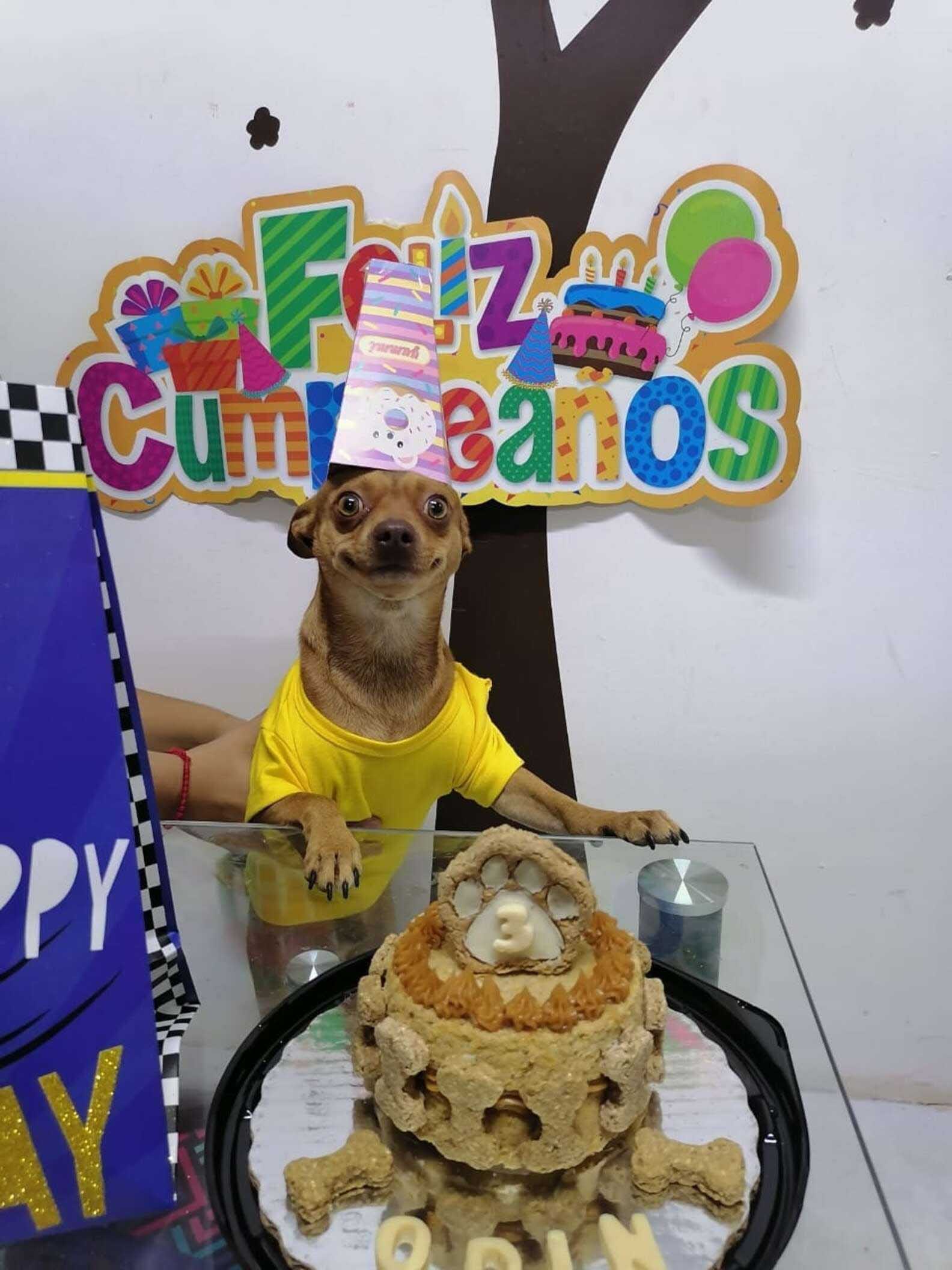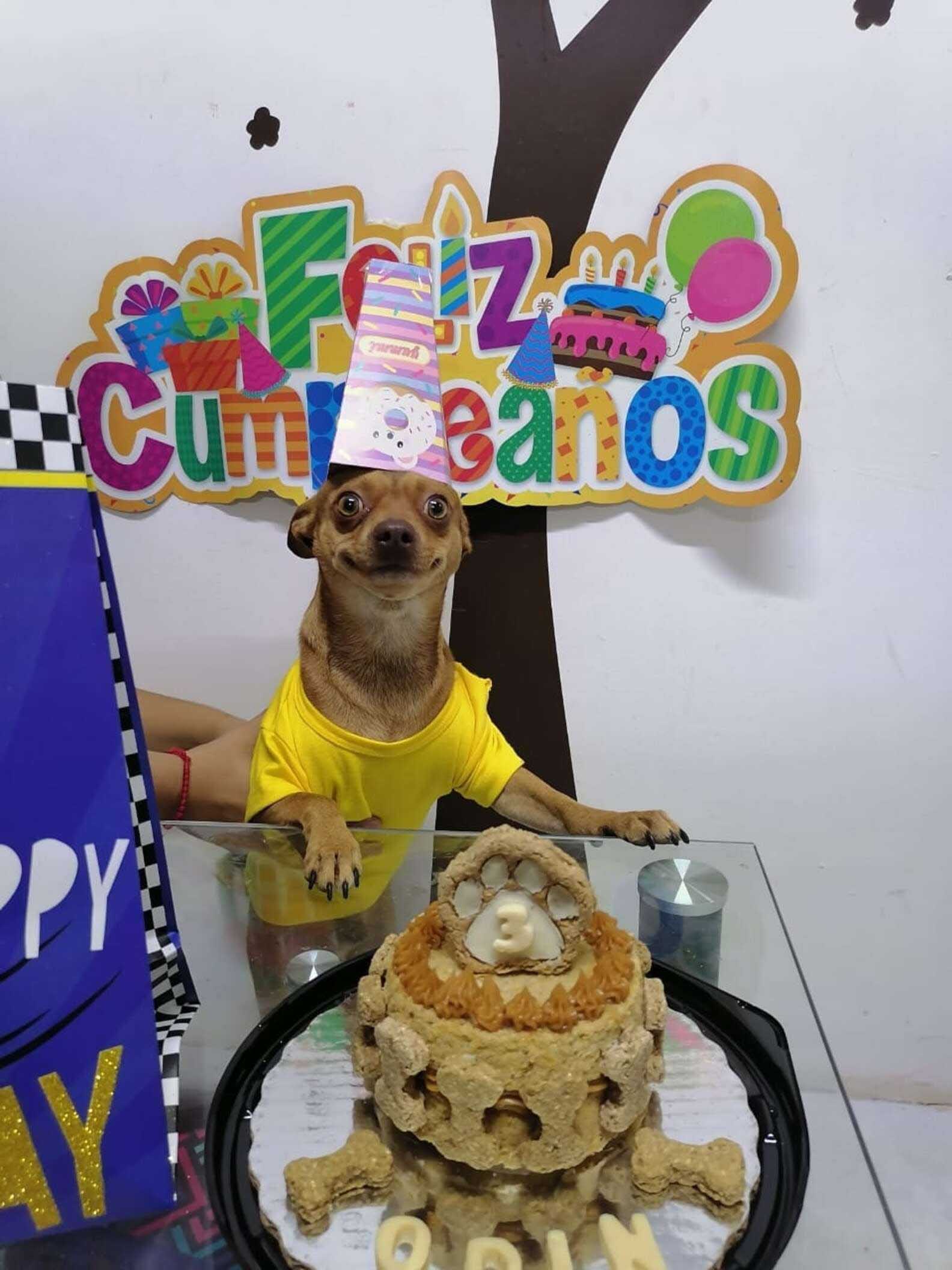 JOYCE CETINA VIA THE DODO
Odin was indeed surprised — and touched to know that they remembered his birthday:
It was clearly the best day ever for little Odin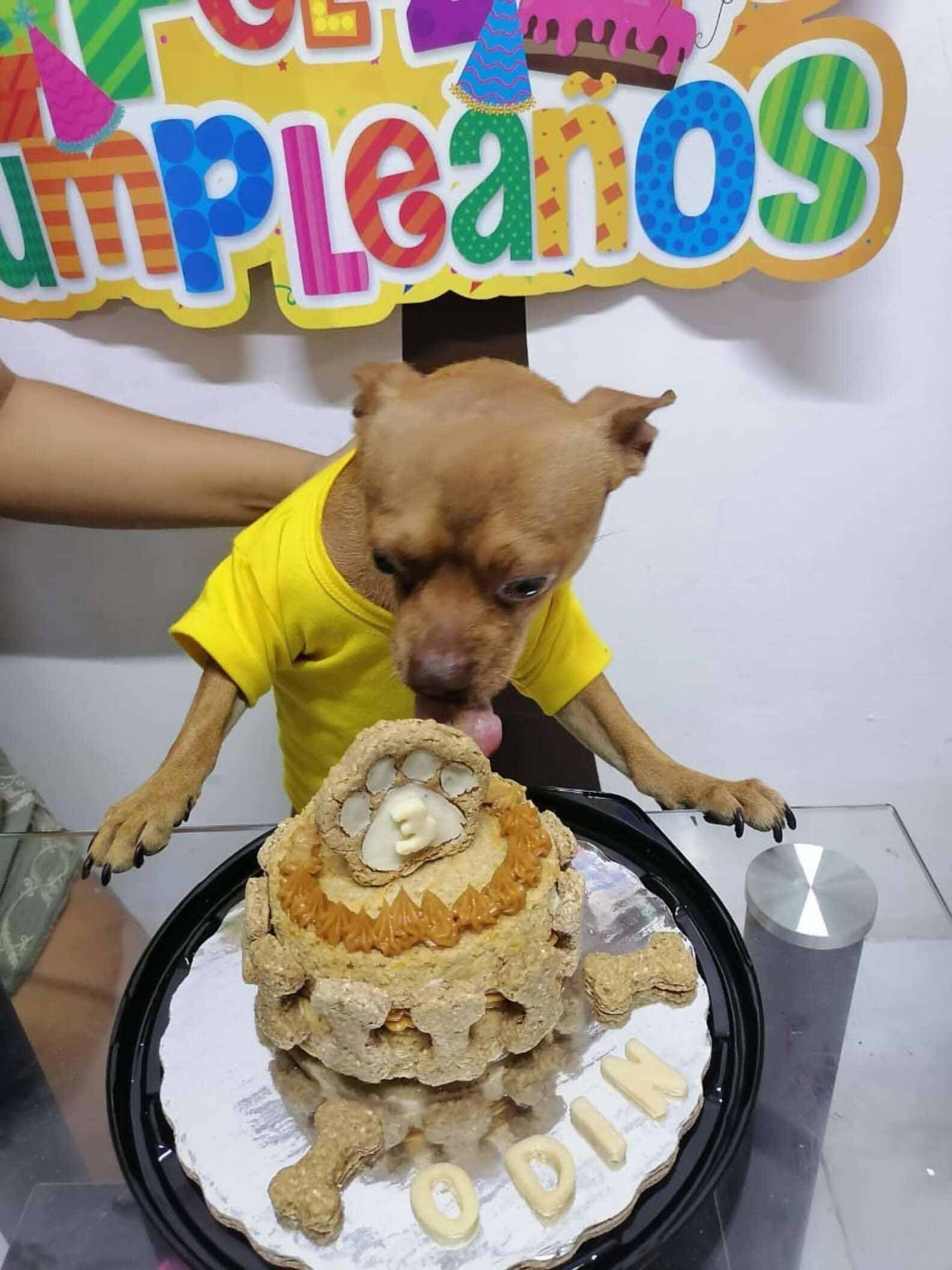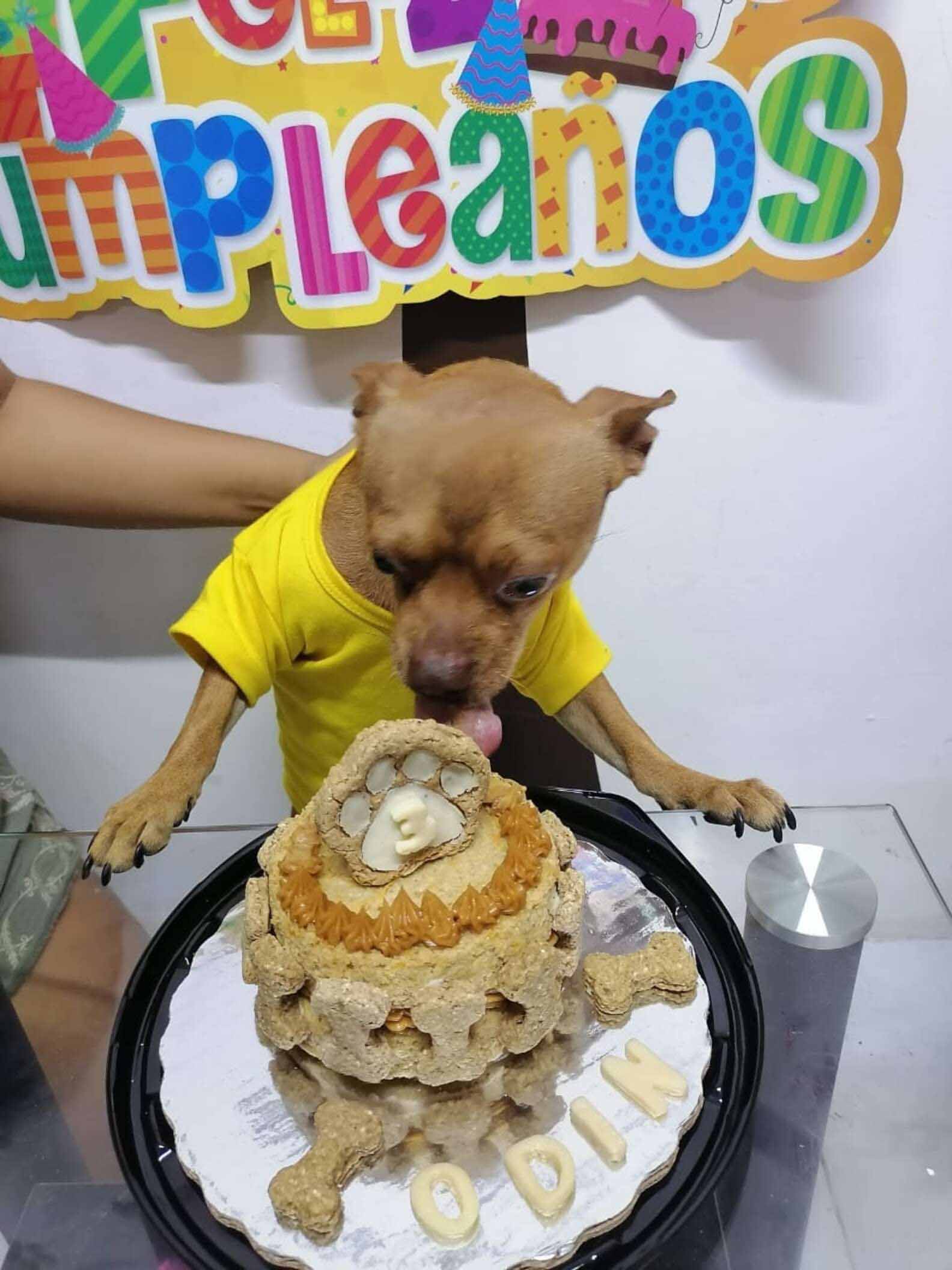 JOYCE CETINA VIA THE DODO
But despite eating his hearts content of cake, Odin favourite gift of all was  'the many kisses and hugs he received.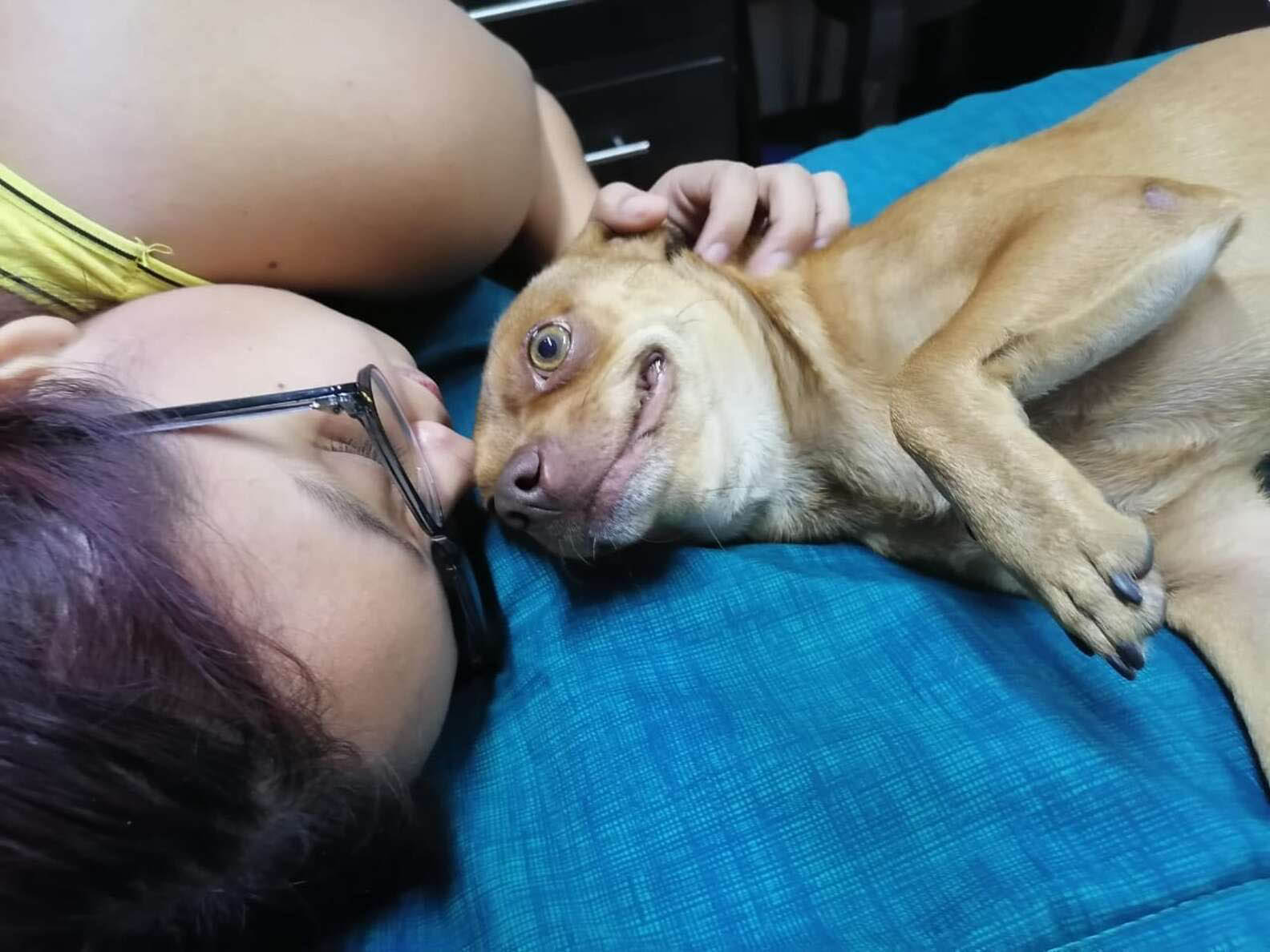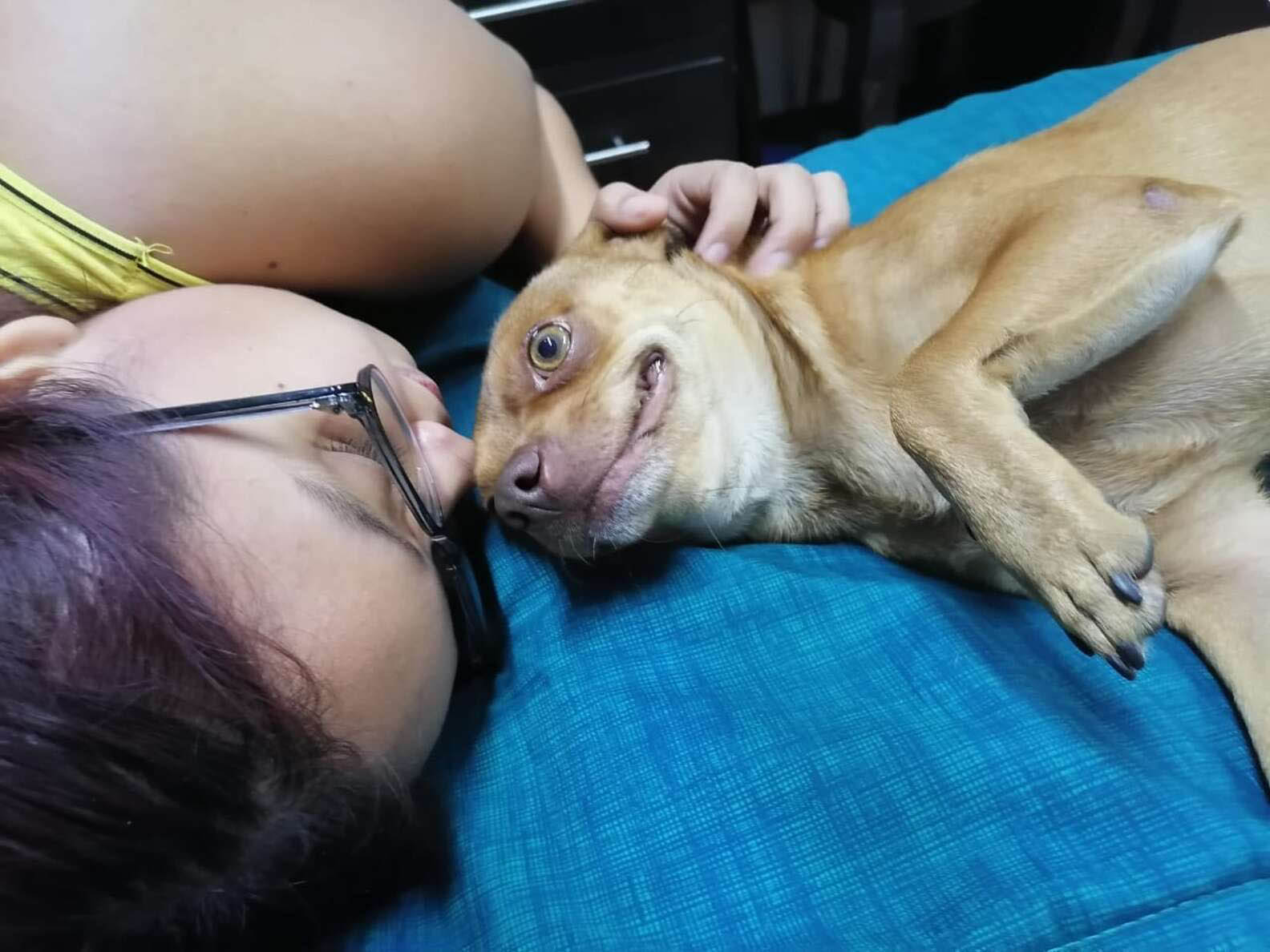 JOYCE CETINA VIA THE DODO
Odin's birthday may have passed but Joyce promise that he is "loved and pampered all year round," after all, ever day with him has been special. Well, we over here wish Odin the Happiest Birthday's and many more to come!
Odin loved his birthday bonanza but was particularly fond of the cake, here's a video of him tuck in whilst his family sing him a happy birthday:
Please SHARE this story with your friends and family!