TV meteorologist Khambrel Marshal is the best at presenting and predicting the weather forecast, but he somehow missed to predict who will appear along with him live on TV this week.
As we all know, the weather forecast is not the most amusing part of the news and not many people are waiting for it because with all those apps on our smartphones, we can see what the weather would be like with just a click.
As this weatherman was informing the fellow citizens of Huston about what to expect from the weather, he forgot to mention that there would be a chance of dog.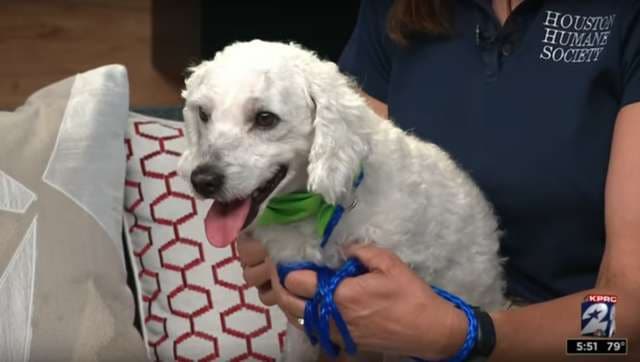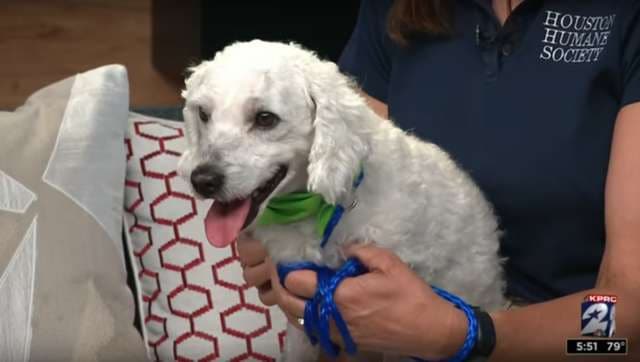 At one moment, something white and fluffy appeared on the screen, and although it resembled, it certainly wasn't a cloud coming from the east but a cutest little puppy which couldn't wait to appear live on TV.
The segment about Angel the puppy was about to be broadcasted shortly after the weather forecast, but the cuttie pie apparently couldn't wait, so he decided to shine in his own show that the viewers described as 'the cutest thing ever'. Angel is a shelter dog who is in search of a furever home and hopes to be adopted.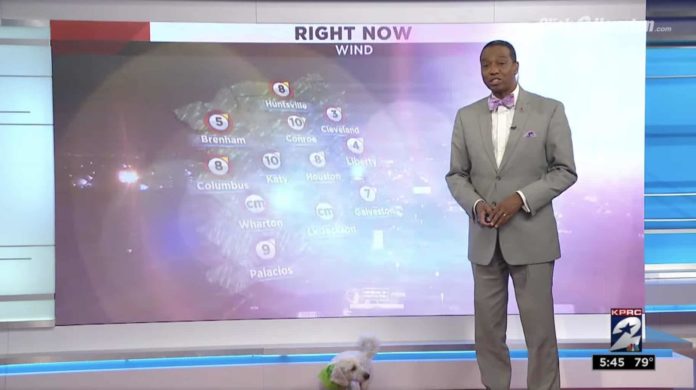 When Marshal finally noticed the little puppy he handled the unexpected situation like a real professional and welcomed the dog in his arms. He then continued doing his job by carrying the dog. He then instantly came up with the idea to share with the viewers some useful tips on how to protect their pets from the upcoming heat wave.
Everyone who got to see the adorable scene agrees that Angel is one special dog who stole the show, and they also agree that the two make awesome hosts together, so we hope to see Angel again as a guest at the TV station.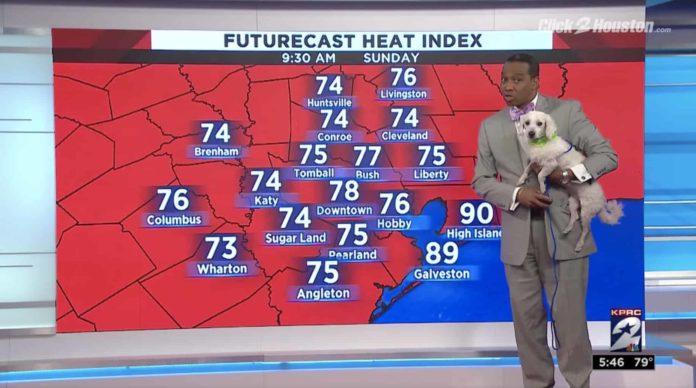 Hopefully, some of the viewers who got fond of the puppy will decide to adopt him for he is a real celebrity now.
Take a look at the unexpected encounter that put smile on everyone's face.
https://www.facebook.com/KPRC2/videos/2257908980905809/