While on a short vacation near Shenandoah National Park, Stephanie Brown was shocked to see her son, Dominic, make a very unlikely friend.
The 4-year-old boy went outside one morning and came back to the door with a wild deer! Mom couldn't believe her eyes when she saw the pair!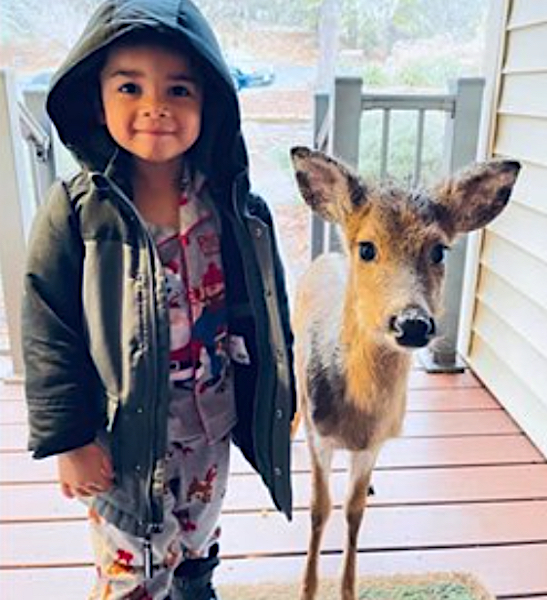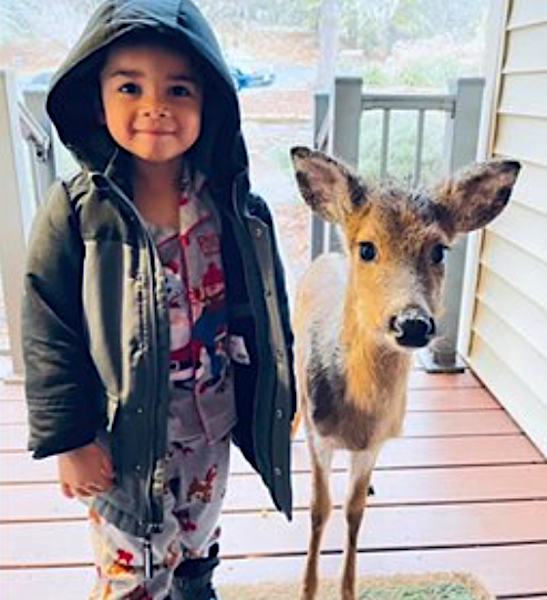 Source: Stephanie Brown/Fox 8
There the little boy stood on the porch next to the animal in his Rudolph the Red-Nosed Reindeer pajamas that obviously helped him become a deer whisperer!
The family was in the middle of packing up to get ready to head home to Virginia when Dominic made the friend.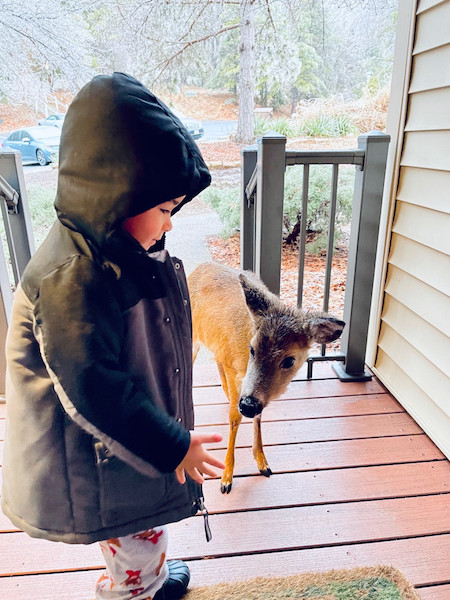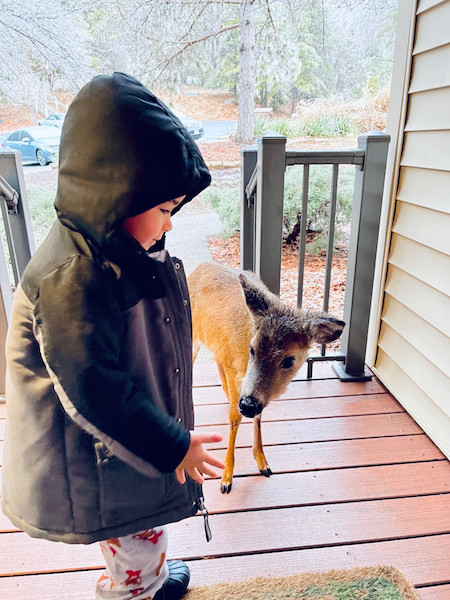 Source: Stephanie Brown/Fox 8
Dominic had apparently promised the deer some of his cereal before leading it back to the house. He acted all along as if the encounter were nothing out of the ordinary, even naming the deer "Flash."
Stephanie snapped some photos of the unreal experience and then asked her son to take the deer back to its proper home in the woods. Dominic did as he was told, and Flash followed behind. How cool! 🙂
See the full story in the video here!
H/t: Fox 8 News
Please 'SHARE' to pass on this story to a friend or family member