Sadly, in South Korea, dogs are kept in small filthy cages and farmed for human consumption in their dog meat industry. They are given little to no food and water, no veterinary care, and have to endure freezing and scorching temperatures.
Some are stolen pets, while others are puppies who were born into these awful conditions. But regardless of where they came from, all have the same fate to be slaughtered and sold for their meat.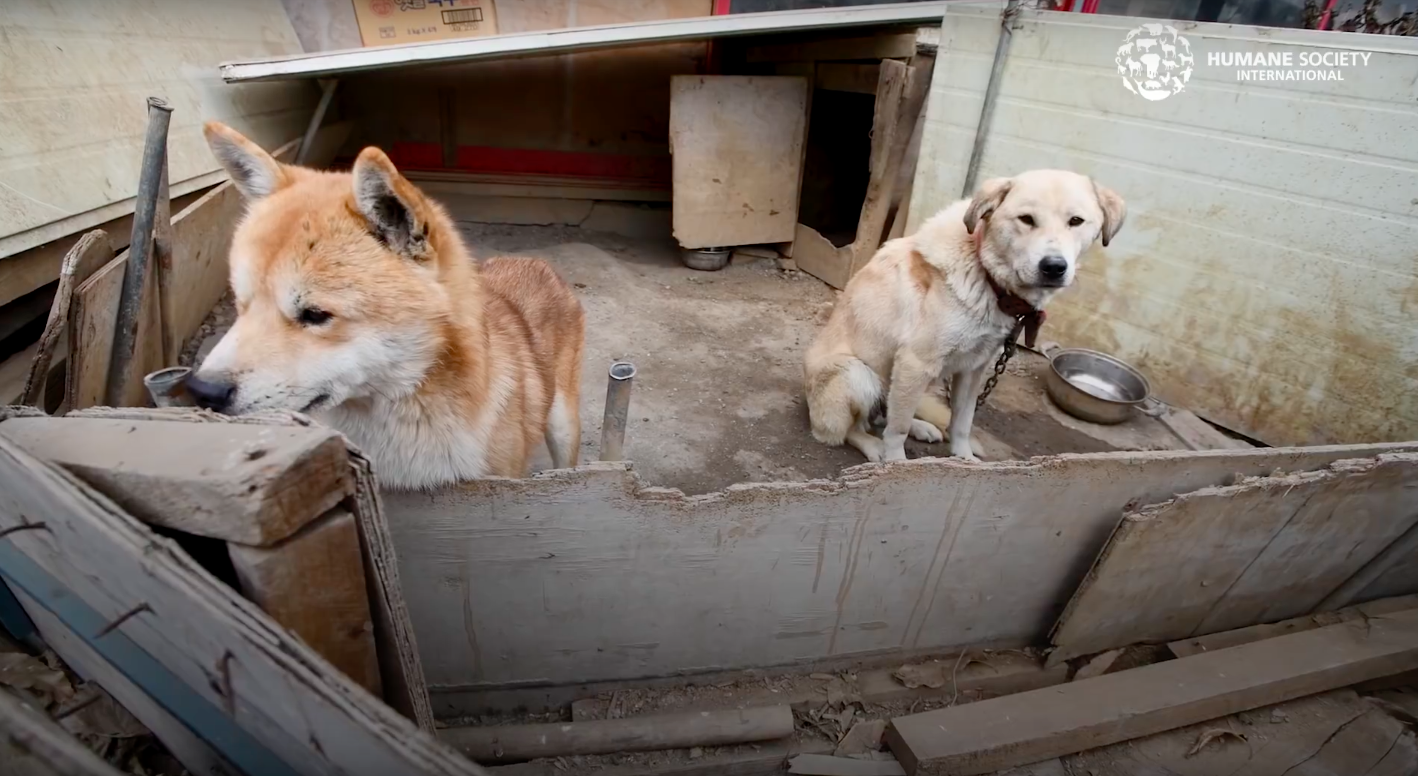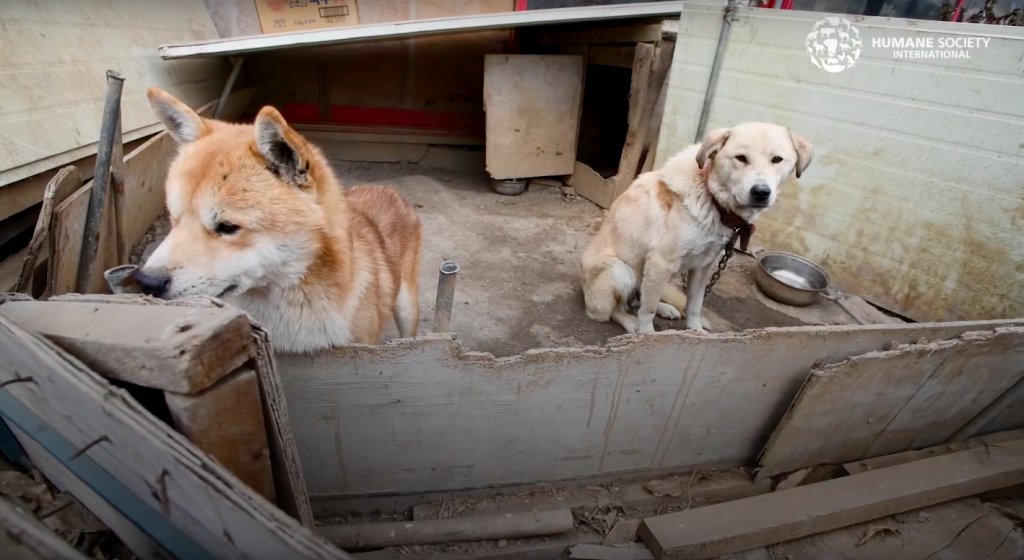 YouTube/HSUS
According to The Humane Society of the U.S., an estimated 2.5 million dogs a year are raised on nearly 17,000 dog farms each year there. HSUS, along with other organizations, is working hard to put an end to the dog meat industry one farm at a time.
Humane Society International has just shut down their 11th dog meat farm in South Korea! All of the dogs were brought to safety and given proper medical attention.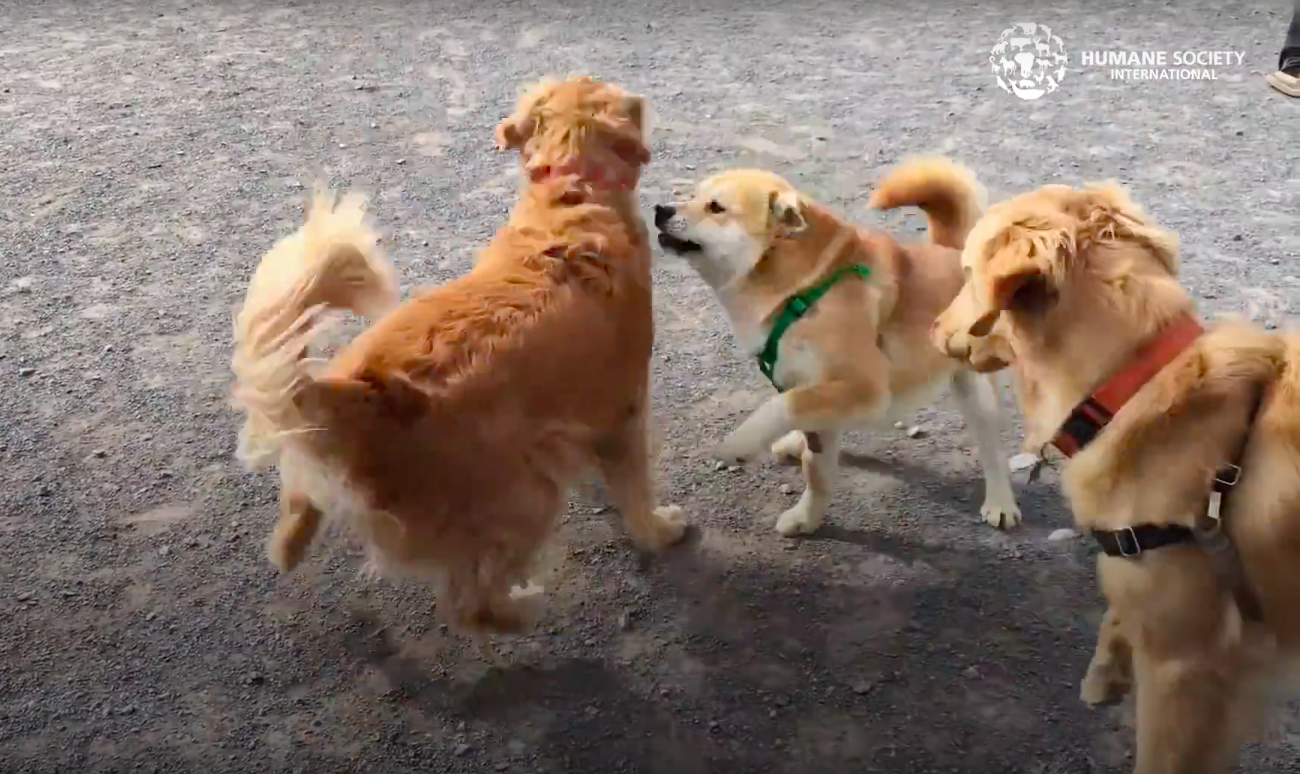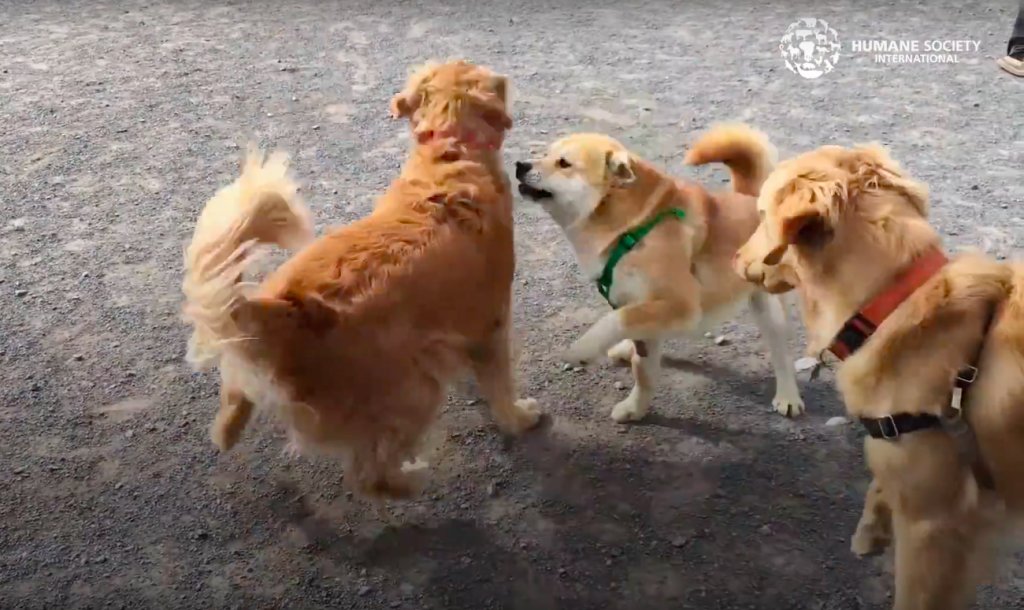 YouTube/HSUS
The last dog to be carried out from the farm was formerly named Sandy. With a new life, came a new name – Kimchi!
Not only is Kimchi out of that disgusting, cramped cage filled with feces and no food or water, he is living in a loving home in Canada! Kimchi was adopted by a family and he is feeling love for the first time.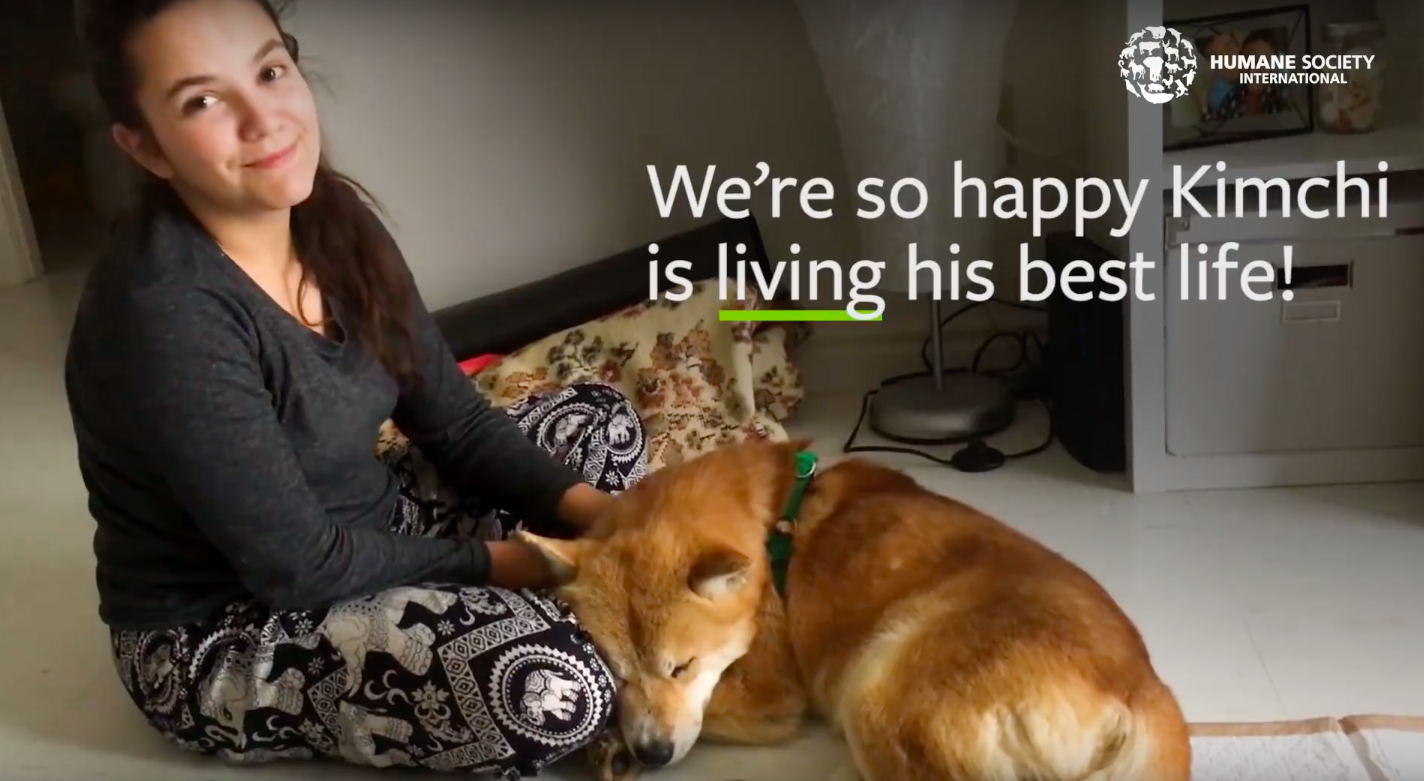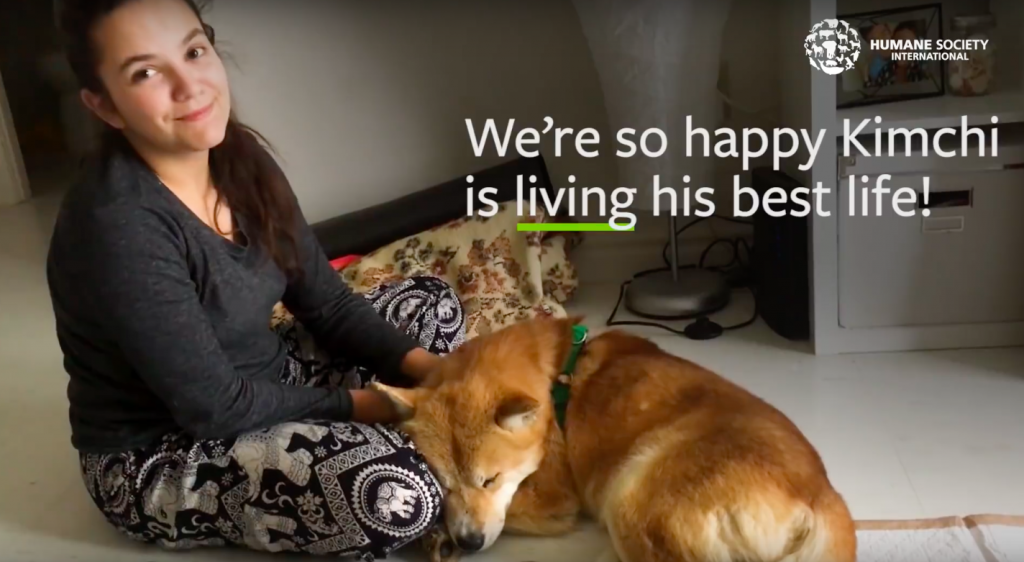 YouTube/HSUS
Kimchi is mostly blind, but that doesn't stop him from being a normal dog. He loves to run around and play, and has made so many new doggy friends. He also has toys to play with, something Kimchi has never even seen before! Thankfully, Kimchi is now living his best life!
Please 'SHARE' to pass on this story to a friend or family member