The notorious Kimblewick Hunt is under a cloud of controversy yet again, just a year after two of its members were convicted of animal cruelty for torturing a fox.
This time around, a huntsman was caught leading his pack of hounds illegally into a private property while trailing a small fox.
The huntsman not only trespassed into the private land, but also pushed the hounds into killing the fox. He later fed the carcass of the freshly-killed fox to the pack.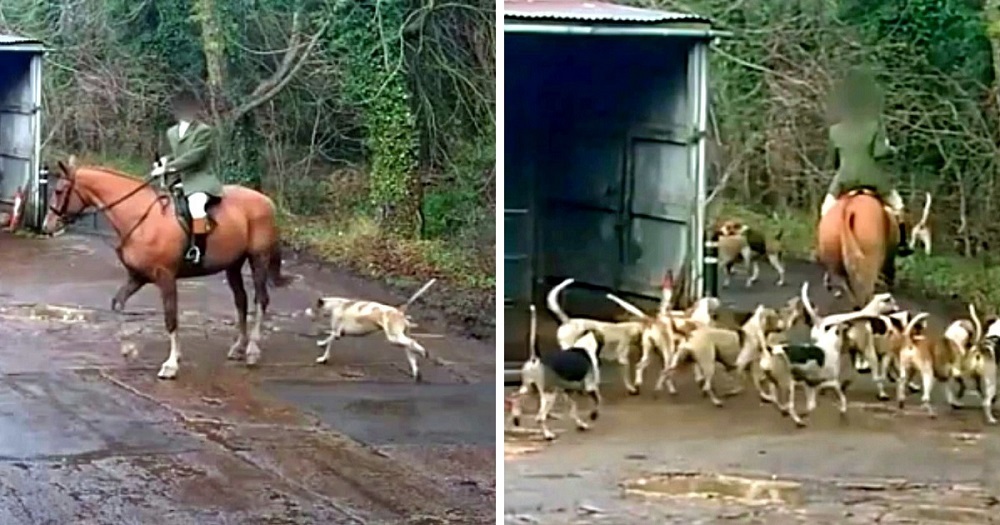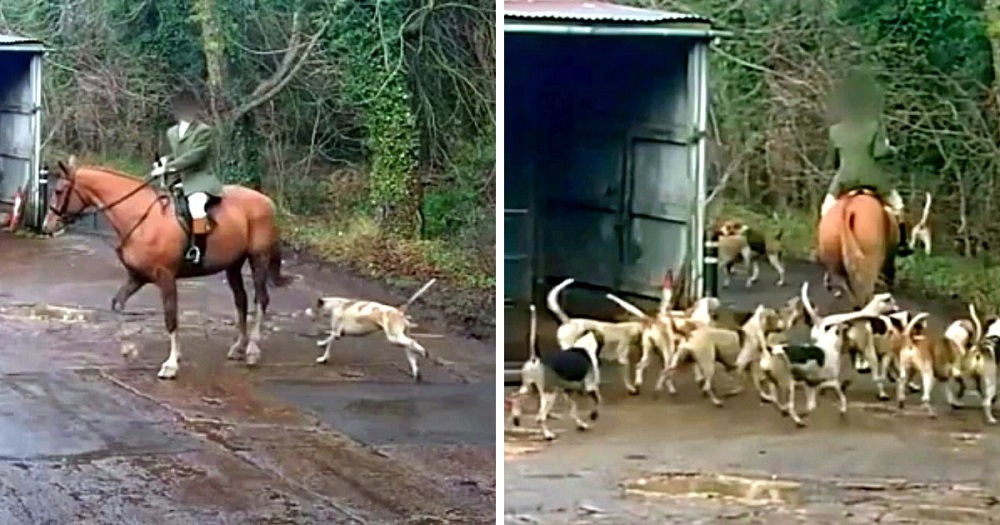 Source: Hunt Saboteurs/YouTube
Property owner Linda Kemp was severely disturbed when she discovered the CCTV footage of the barbaric act of abuse.
The whole thing was captured by 3 cameras, and it even showed the hounds ripping the fox apart and devouring it on cue of the hunter. This vile incident is now being investigated by the Thames Valley Police.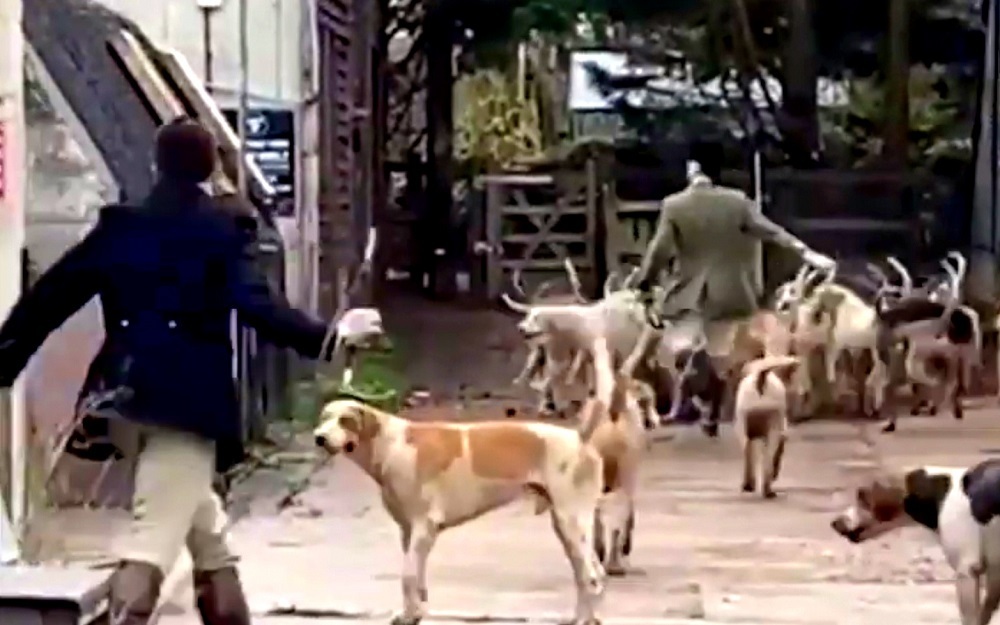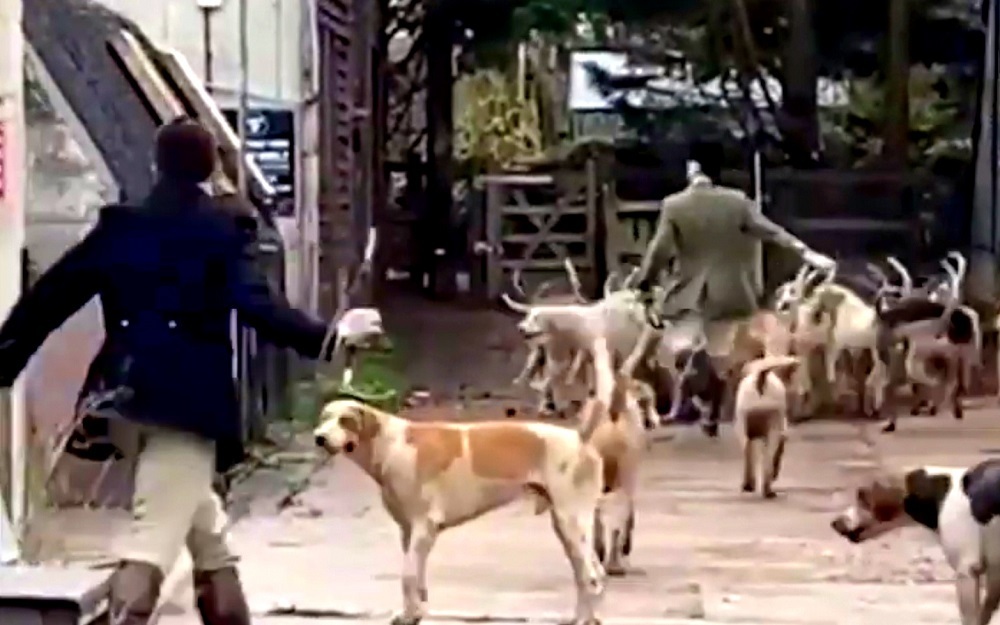 Source: Hunt Saboteurs/YouTube
Upon release of the footage, animal activists condemned the killing of the innocent fox. Amidst growing public outrage, Kimblewick Hunt defended themselves by claiming that the fox was killed "by accident" due to a mistaken artificial scent trail.
However, the hunt protesters believe that the killing was very much deliberate, and that the hunters did nothing to call off the hounds even after realizing they had deviated off to a wrong trail.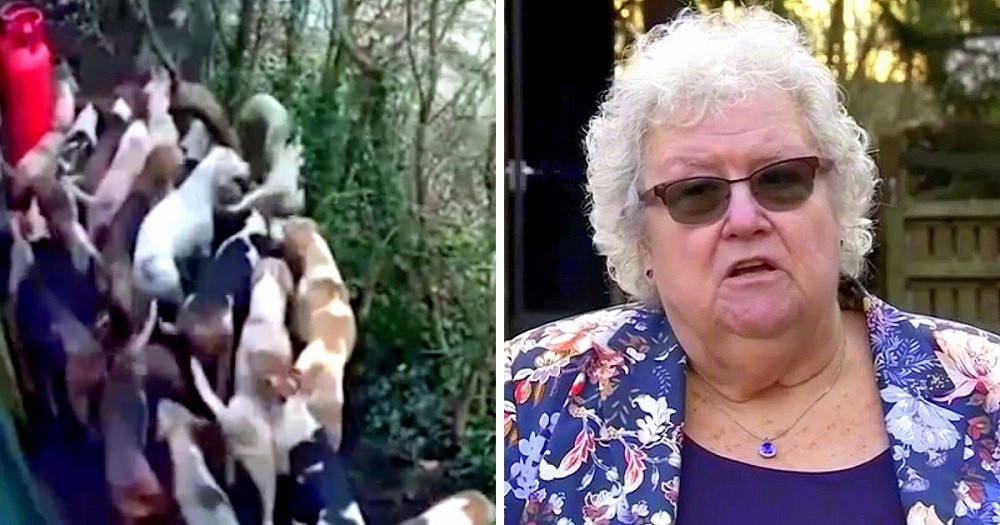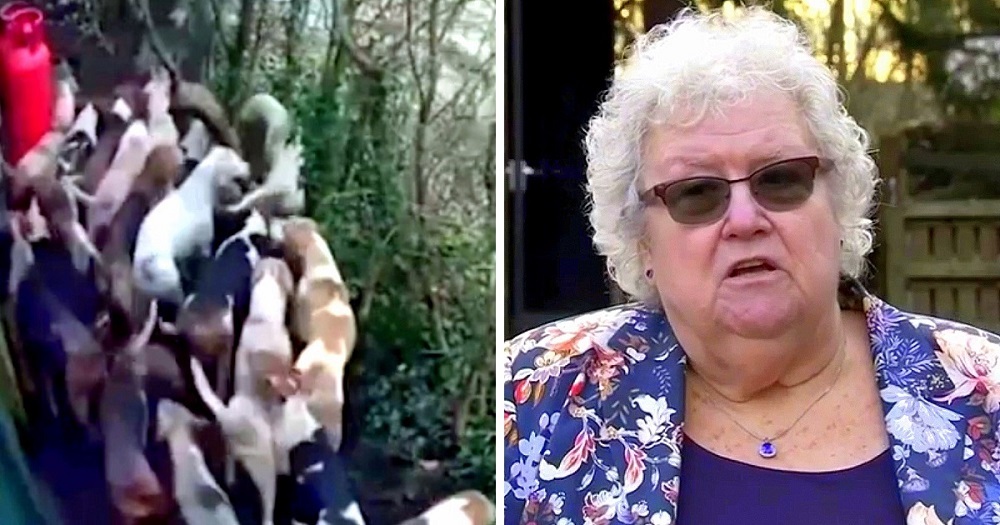 Source: Hunt Saboteurs/YouTube
Hunting foxes has been banned under the British law since 2005, but simulation-focused "trail hunting" is still permitted.
The investigators have appealed to the public to come forward with any information that can help them build a solid case.
Tips can be submitted to the Thames Valley Police website here, or can be relayed directly by calling 101 (Case reference ID – 43200420887). Spread the word.
Click the video below to watch the scandalous footage of the huntsman leading the pack of hounds.
WARNING: The contents of this video may be disturbing to some viewers.
h/t: Bucks Free Press, The Independent
Please 'SHARE' to pass on this story to a friend or family member